The numbers are in. As millions of families begin planning and booking their holidays for the year ahead, a study by On the Beach, the UK's leading beach holiday specialist, has calculated and ranked Europe's top 50 family beach holidays destinations – according to the criteria that matter most to parents.
The Family Beach Index, which lists Europe's most family friendly beach destinations, places the Greek island of Crete in the top spot.
The online travel agent compared Europe's top beach destinations across ten countries (Bulgaria, Croatia, Cyprus, France, Greece, Italy, Malta, Portugal, Spain and Turkey), looking at five criteria – each listed by parents as important considerations when choosing their family holiday destination.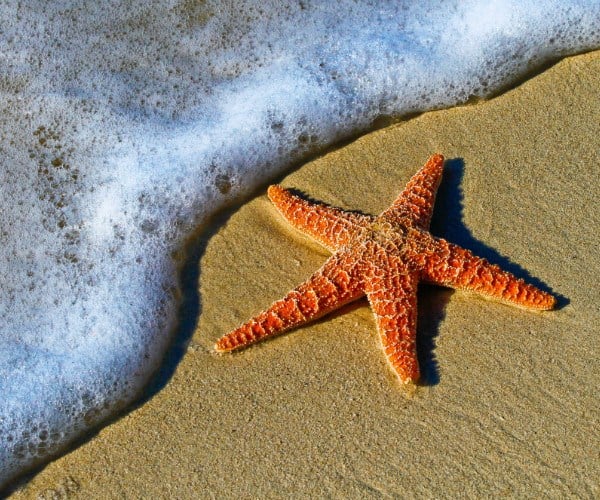 Combined and weighted to calculate an overall score out of 100, the five Family Beach Index criteria were:
Average temperature
Average sea temperature
Family friendly attractions (waterparks and theme parks)
Flight duration
Average cost for a family of four during 2018
The study was conducted by On the Beach to help families find their perfect beach break and the sun-kissed Greek island of Crete – which welcomes more than four million visitors to its shores each year – grabbed the top spot with an index score of 85.2 (out of 100). Crete boasts the highest number of family-friendly water and theme parks (10) out of all destinations in the study, and enjoys average temperatures of 24 degrees C during the summer months.
Taking second place behind Crete – and topping the long list of Spanish destinations featuring in the top 50 – the Costa Blanca region is named the second most family friendly beach destination in Europe, with an index score of 84.3, due to its short flight duration from the UK, warm sea and air temperatures, and large number of water and theme parks (seven).
The ever-popular holiday island of Cyprus takes third place, with an index score of 83.2. Despite having a longer flight time, the Eastern Mediterranean island scores highly for its warm sea temperatures, numerous water and amusement parks, and the low average cost of a family holiday.
Named the overall best value destination and the hot spot with the shortest flight duration, Spain prevails once again, with the Costa Brava grabbing fourth place (with an index score of 82.9), followed by the Costa Dorada region in fifth, also scoring high points for its how average holiday price and short flight duration, giving it an index score of 82.8. In total, 16 Spanish beach destinations feature in the Family Beach Index top 50.
Top 10 most family friendly beach holiday destinations
Crete: 85.2
Costa Blanca: 84.3
Cyprus: 83.2
Costa Brava: 82.9
Costa Dorada: 82.8
Majorca: 82.6
Malta: 81.9
Corfu: 80.6
Sardinia: 82.6
Costa De la luz: 80.5
Along with the overall destination scores, the Family Beach Index allows families to sort destinations according to the criteria that matters most to them – whether that's hot weather, warm seas or a shorter flight, often sought by those with younger children.
Best by category – average temperatures
Destinations across Turkey grabbed the top spots in the average temperature category, with Gumbet, Belek and Bodrum all enjoying averages of 25 degrees during the summer months.
The Turkish resort of Alanya ties fourth spot, alongside the Spanish Mainland region of the Costa Blanca, with both destinations averaging temperatures of 24.5 degrees between May and October.
Best by category – average sea temperatures
For those looking for warmer sea temperatures, perfect for swimming with younger children, resorts across Turkey also score highly, with Antalya, Alanya, Belek and Side all enjoying averages of 25 degrees. Cyprus is named fifth best destination to visit in terms of comfortable swimming, with an average sea temperature of 24.5 degrees.
Best by category – number of water parks and amusement parks
Crete, Greece's largest island, comes out top with 10 parks, including the ever-popular WaterCity, the largest Waterpark in Crete, located in the beautiful Anopolis Mountains.
Cyprus grabs second place with nine attractions, including the award-winning Fasouri Watermania Water Park in Limassol, which is home to 30 attractions, three restaurants and 2,000 sun beds.
Popular regions across Mainland Spain also offer a variety of park options for families, with the Costa Blanca, Costa Brava and the Costa Dorada all having seven water or amusement parks. Sardinia, Italy's largest island, the ever-popular Portuguese region of the Algarve, and Tenerife are also home to seven parks.
Best by category – flight duration from the UK
Avoiding longer flights is top of many families' lists when planning their break in the sun, so for those looking to enjoy a beach break with limited travel time, the Costa Brava and the Costa Dorada regions of Spain both average flight times of under two hours and five minutes from the UK.
The sun-kissed Balearic island of Majorca is also a great choice for families looking for a destination closer to home, with an average flight time of 2 hours and 25 minutes.
The Costa de la Luz region of Spain, with its sleepy villages and uncrowded beaches, is also perfect for families looking to reach their resort in super quick time, with an average flight time of just 2 hours and 30 minutes. Ibiza and Sardinia average the same journey time.
Best by category – cheapest holiday prices (for a family of four)
In a survey of 1,000 British families, overall value for money was the number one consideration when choosing a family holiday destination for more than half (54%) of parents. When it comes to the lowest cost holiday destinations, breaks to the lesser known Canary Island of La Palma offers the very best value for money for families looking to grab a bargain summer holiday, followed by the Costa Calida and the Costa Brava on the Spanish mainland.
The beautiful Greek island of Kefalonia is named the fourth best value holiday destination for families, followed by the Algarve.