The top places to visit in 2019 according to Rough Guides
Rough Guides has announced
its annual list of must-see destinations
. A team of expert writers and editors have recommended a list of 19 places that it would be best to see in 2019. The list comprises 8 top towns and cities, 6 top regions, and 5 top countries. Below is a selection of the Rough Guides picks:
Top towns/cities
1. Durban, South Africa
Durban's subtropical climate has long made it a favoured beach resort for the residents of
Johannesburg
, Natal and the rest of South Africa. British Airways now fly direct from London, and with the 40th international film festival happening in 2019, this is a great year to go.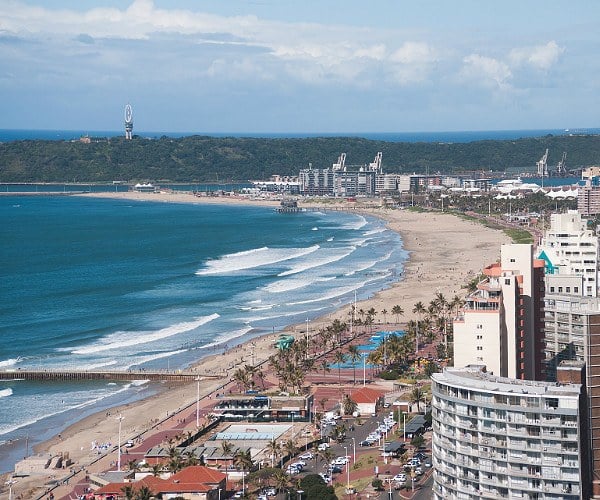 2. Dungeness, UK
While Britain ties itself in knots on the issue of our continued relationship with the EU, it might be time to remind ourselves of some of the good things about this green and pleasant land. There's lots to do here at any time – hop on the pint-sized Romney, Hythe & Dymchurch Railway, visit the garden of filmmaker and artist Derek Jarman, and stop for some excellent seafood at famous Pilot Inn – but 2019 is a special year to visit as it's the 75th anniversary of the liberation of Europe. Dungeness was a key site in Operation Pluto, delivering 700,000,000 litres of fuel to mainland Europe via pipeline in one of the greatest feats of engineering of the Second World War.
3. Tromsø, Norway
Iceland
is busier than ever, so if you want to see the
Northern Lights
, you are better off heading to Tromsø, where they can be seen just as clearly. Tromsø is also one of Norway's top culture hubs and is home to the the striking Arctic Cathedral, the Nordnorsk Kunstmuseum and Polaria, a museum dedicated to all things arctic.
Top regions
1. Yúnnán, China
If you want to explore China beyond the well-trodden route from Beijing to Shanghai, Yúnnán is a great place to start. The region is famous for its tea and flowers, as well as the Unesco-listed wooden city of Lijiang, and is now more accessible than ever – new motorways and budget airlines make it easy to criss-cross the province, while walkers and cyclists – and river cruisers – can enjoy the sights at a slower pace.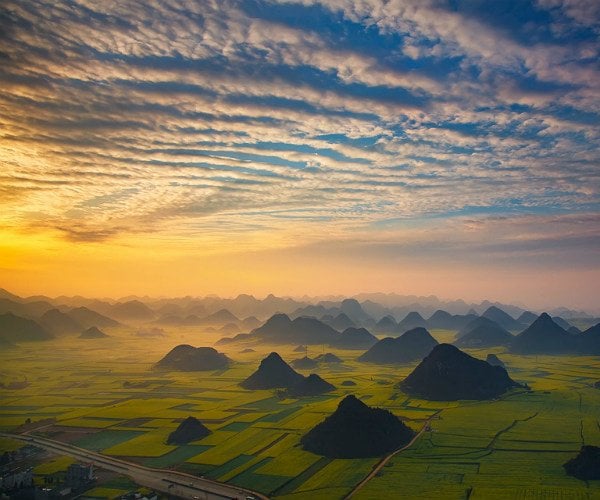 2. Iberá Wetlands, Argentina
This conservation area comprising tropical swamps, marshes, and lagoons is home to a plethora of animal species, ranging from capybaras and caimans to armadillos and over 380 different species of birds. With poaching having almost decimated the area of its natural wildlife at one point, efforts by the Conservation Land Trust have paid off, with the area having newly reached National Park status from December 2018. And why not time your visit to with the total solar eclipse? It will be visible in certain parts of the country including Buenos Aires (but not the Iberá Wetlands themselves) on 2nd July 2019.
3. Reeks District, Ireland
Kerry has been on the tourism map for so long, it's easy to be jaded about the region's beauty. The spectacular MacGillycuddy's Reeks refresh the brand by taking you inside that postcard scenery. Drive, walk, hike, climb, bike, kayak or sail around the mountains and lakes of this rugged landscape encircled by the Ring of Kerry.
Top countries
1. Rwanda
Rwanda is emerging as an exciting destination for 2019, not least for visitors looking to see gorillas in the wild. And catching a glimpse of these kings of the jungle is now even easier, with new luxury lodges are having recently opened up in the area. But don't overlook the capital, Kigali, which is emerging as an exciting, modern city containing trendy coffee shops and contemporary art galleries, but retains its traditional heritage, with traditional crafts, lively markets, and an exciting music scene.
2. Kyrgyzstan
Joanna Lumley's 2018 ITV series has put the Silk Road back on the map and of all the countries featured, Kyrgyzstan remains one of the most undiscovered. Bordered by Uzbekistan, Kazakhstan, Tajikistan and China, it is at the very centre of Central Asia.
3. Panama
Built on a strategic squeeze point between North and South America, Panama is a meeting point for people from all over the world. The US only handed back the Canal Zone in 1999, making this Central American country arguably one of the world's newest. And there's plenty to see here – the Casco Viejo or Old Town is a Unesco World Heritage site. The old churches and palaces form a sharp contrast to the skyscraper skyline of modern Panama City, and picturesque ruins have been revived with Unesco's help, and turned into coffee bars, galleries, boutiques and nightclubs.
Did you enjoy this article?
Receive similar content direct to your inbox.