For more than two decades now, the Andalusian city of Malaga has invested heavily in visual and fine arts development, beautification projects and a general effort to elevate the cultural attractiveness of the popular Mediterranean port city. It has paid off. The city now has more than 30 distinct and respected museums, its very own philharmonic orchestra, a vibrant theatre scene, various and an annual international film festival. It makes sense as well; while Antonio Banderas may be the best known living Malagueñan, he's not even the most famous artistic native son from Malaga. Painter Pablo Picasso was also born here, in 1881, and the Picasso museum and birth house are a couple of the most popular attractions in the city.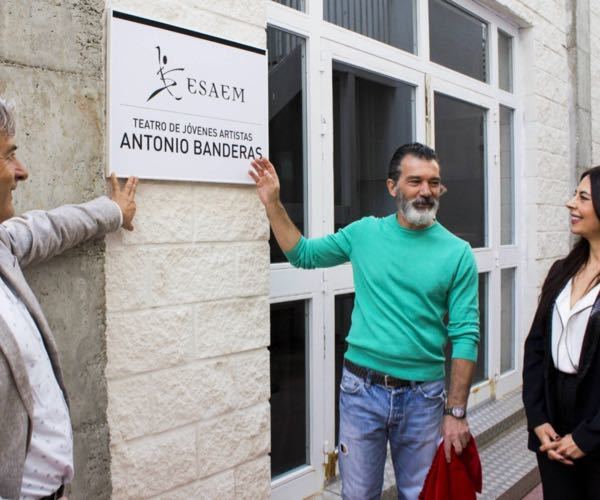 Banderas has long sought to give something back to the art scene in Malaga that gave him his first inspiration as a performer and he maintains a penthouse and business interests there. In 2017, his plan to develop an arts and entertainment centre on Plaza Merced in Malaga won the first phase of a competition organised by the city hall to invite reform proposals for the block. The idea was to refurbish two run down cinemas into cultural centres with theatres, courses on acting and directing, events halls, dance and music workshops, and even subsidies for students from Malaga. However, political opponents of the city council's ruling party sought to block the move complaining of preferential treatment. Facing a general lack of support from local politicians, Banderas abandoned the project citing, "insults, smears and humiliating treatment.
Following Banderas' retreat from the project, the overdue redevelopment of Plaza Merced is now uncertain; however, Banderas vowed to continue his pursuit of the development of Malaga's cultural life, but said he would approach it as a purely private endeavor. Less than a year later, the actor found a new site for a similar project in the city and plans are already well underway.
The Malaga neighbourhood for the new project is in some ways a very appropriate one. The barrio of Soho, adjacent to the port, has in recent years become a trendy, up and coming neighbourhood, an area known for its tasteful graffiti-mural artworks big and small, with hip bars popping up on every corner. Here, Banderas has already purchased a small shop space adjacent to the 60's era Alameda Theatre. The theatre closed last summer for a two million Euro renovation and is slated to reopen in September of 2019 as the Teatro Soho CaixaBank as Banderas is receiving sponsorship from the CaixaBank for the project.
Once open, the theatre will seat 700 spectators in its main hall, while a smaller auditorium with seat 200 guests for "arthouse" productions. In keeping with his plans for the Plaza Merced space, Banderas will schedule courses, seminars, conferences and exhibitions in the space, and aims to host productions by Spain's most famous playwrights across the centuries, including Lope de Vega and Pedro Calderón, as well as Antonio Buero Vallejo and Federico Garcia Lorca.
The first production is already in the planning stages and will feature Banderas' Broadway production of "Zorba the Greek". This will open with the English language film from 1964 on-screen, followed by a local stage production in Spanish. The actor has also already struck a deal with Broadway to bring other shows from New York to Malaga, including a variety of styles and performance including ballet, opera, zarzuela, and other traditional stage craft. The main theatre will host two different performances a year in case you'd like to return again and again.
Alan Hazel is Owner and Director of Cortijo El Carligto. Cortijo el Carligto is a private Andalucían hideaway and luxury rental estate in the hills of Malaga, Spain, overlooking the Mediterranean.
If you would like to be a guest blogger on A Luxury Travel Blog in order to raise your profile, please contact us.