Ecuador has plenty to offer in a relatively small territory; if you are visiting the Amazon rainforest, one of the most biodiverse places of the world, the following lines could give you an overview on what to expect:
Adventure
Ordinary poolside lounging can be relaxing, but not invigorating. The Amazon can provide you with both and much more! Lounge lake-side in a hammock to relax, or sunbathe on the dock before taking a boat out for an adventure. If you prefer to be active before taking a break, take one of the many guided hikes over to one of the Canopy Towers. You can spend hours enjoying the amazing landscapes Yasuni National Park has to offer and revel in the breathtaking views from 10 stories up. Once you know the way, you can explore on your own! A sea of green tree-tops and crisp blue sky awaits you.
Gorgeous natural features
In an intricate dance with the Andes Mountains, the Amazon Rainforest produces an airborne 'River in the Sky' which travels across the continent bringing rain and life to far-flung places. This means there will inevitably be some rain during your visit to the jungle, but you have not fully lived until you have felt the cleansing effect of a downpour in the rainforest! Ancient Kapok trees tower above you, the air vibrates with the pulse of life all around you, and traditional trails snake across the forest floor leading you from one natural wonder to another. Naturally-formed clay deposits are always a source of excitement because animals converge here en mass.
An unforgettable jungle experience
The sweetest, cleanest, most refreshing breath of air you have ever had simply cannot compare to the pristine air quality within the very 'lungs of the Earth'. The trees here in Ecuador's Yasuni National Park reach up higher and higher into the sky to compete for sunlight while cleaning the air. They exhale new oxygen for the benefit of our planet and all its creatures. This gives life to the most biodiverse place found anywhere, the world over! There are more species of flora and fauna than you can count. You may come face-to-face with iconic creatures such as the Amazon River Dolphin, Brown-throated Sloth, or even a majestic Jaguar.
An introduction to the local culture
Many communities live within the borders of Yasuni National Park, though only some are in tune with modern developments as there are still tribes who prefer to stay true to their traditional ways of life without interactions with outsiders. The Kichwa Añangu community has been able to strike a balance between the two. Kichwa traditions are maintained, the people continue to be stewards of their ancestral land, and the living indigenous culture of the Napo hosts encompasses new innovations to sustain ecotourism. Elders and knowledge-keepers will welcome you with typical dances, rituals, and beautiful handicrafts which represent the spirit of Amazonia.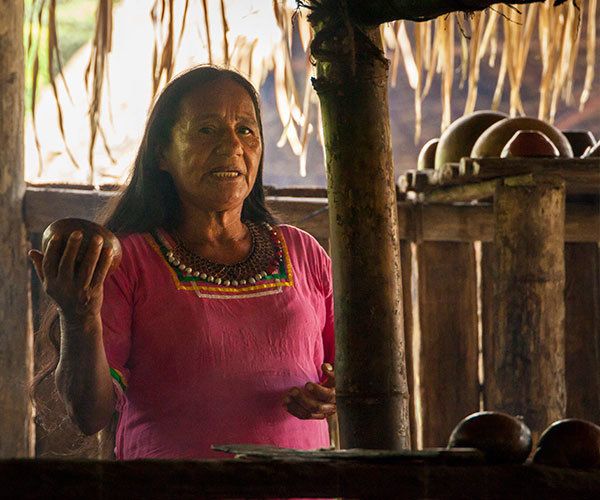 Award-winning facilities
You will find yourself far away from home, but not far from modern conveniences. Essentials like electricity, clean water, modern washrooms, a restaurant, comfortable and private accommodations, and naturally hypoallergenic cotton towels and linens are all provided. Depending on your budget, there are many options to choose from including luxury facilities equipped with a jacuzzi and panoramic living room floors!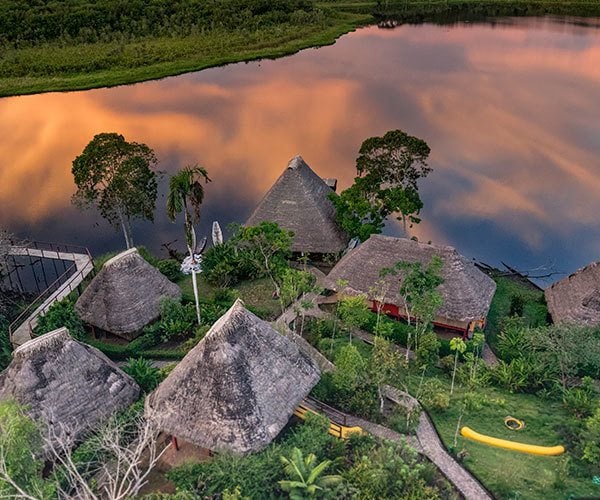 Diego Escobar is Marketing Director at Napo Wildlife Center. Napo Wildlife Center is an eco-lodge offering unforgettable experiences in the Amazon rainforest of Ecuador, inside Yasuni Biosphere Reserve, which is managed by the Añangu kichwa aboriginal community.
If you would like to be a guest blogger on A Luxury Travel Blog in order to raise your profile, please contact us.