With its lunar landscape deserts to the north and its dazzling glacial mountain ranges to the south, Chile is a fabulous place to vacation. And if you know where to go, it's also a great place to dine.
Chilean cuisine is as diverse as its geography. Its innovatory chefs come armed with a blend of traditional and contemporary methods as well as unique, local ingredients to create flavours that just don't exist in other parts of the world. And most of the top can be found in its capital, Santiago.
Whether you're in town for a brief layover or staying put a little longer, here are five of the best, fine dining restaurants in Santiago to try during your visit.
1. Boragó
Boragó is more than a restaurant, it's an establishment, a landmark, a symbol. Head Chef Rodolfo Guzman seeks out lesser known, rare, indigenous ingredients from the heights and depths of the country and transforms them into something truly majestic. As well as working directly with the local farms and vineyards, the restaurant even milks its own milk and harvests its own vegetables. Having won numerous awards, Boragó is a bucket list experience to savour.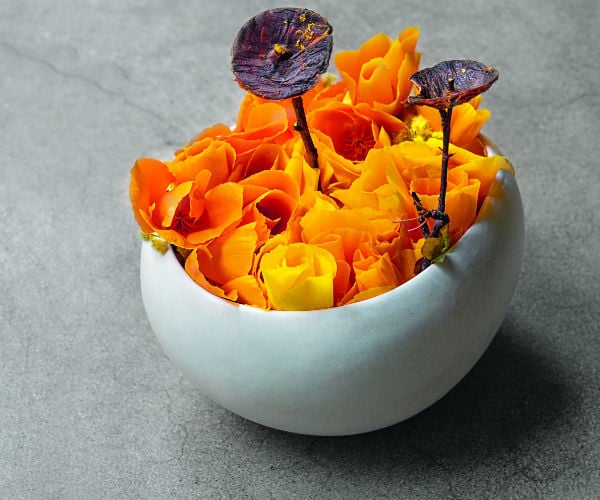 2. Europeo
This modern Chilean restaurant showcases innovative fine dining at its friendliest. Interiors are clean and simple; it's all about great food here. Working closely with small local farms and producers, Head Chef Francisco Mandiola insists on the highest quality, freshest ingredients to create beautiful new flavours. Creative yet accessible, elegant but not stuffy, Europeo is a Santiago favourite.
3. 99 Restaurante
Strictly speaking 99 Restaurante is not fine dining. Nevertheless, it serves some of the finest food in town. A favourite with locals, this award-winning eatery is all about authentic, but elegant, local Chilean cuisine. Rustic wooden tables and chunky crockery set the stage for its ever-popular dishes. Service is friendly yet never overbearing, the ambiance is warm and inviting… and it's surprisingly good value.
4. Restaurante 040
Sexy, fun and quite frankly a little bonkers is how many locals would describe 040. Tucked away on a downtown side street, 040 is perfect for date nights, parties and celebrations. The tasting menu is a veritable Willy Wonker tour of Chile served on everything from straw lined egg shells to miniature statues. And to keep the party alive, a hidden speakeasy up a concealed elevator serves great cocktails to the tune of funky jazz.
5. Osaka
As its name suggests, Osaka focuses on Nikkei cuisine, the Japanese-Peruvian fusion food now famed across much of the globe. Consistently popular with locals in Santiago, Osaka is classy and alluring, arguably serving the best (and prettiest) ceviche and sushi in town. With a capacity of up to 145 diners, it's also a favourite with groups, offering great service and glamourous vibe.