So much more than just a coastline, the French Riviera is dotted with hidden gems steeped in local history, excellent cuisine and artists hideaways, discretely located alongside the region's world-renowned glamour. Head inland from the waterfront bustle to explore towns immersed in rich Mediterranean culture, where pristine vineyards hug hillside contours and an array of artisan activity provides endless appeal.
It is no secret that the evocative Cote d'Azur has long been a big draw for artists and some resulting masterpieces have changed the face of art as we know it. These favoured haunts have aroused such passionate vision thanks to the peerless blue skies and vivid hues of sun, a fact easy to appreciate when watching the exquisite light flicker across the undulating coastline. Dramatic, diverse and ultimately picturesque, this area is home to numerous "villages perchés"; ancient hillside towns packed with thriving communities, where secluded luxury blends with ingenuity. Such unique enclaves of inspiration indeed project an inimitable pull, ready to enchant and beguile the senses of those who come to explore.
Eze
Found 425m above the azure sea, countryside charm exudes from ancient Eze. Centred around the ruins of a 12th century castle, an intricate labyrinth of medieval streets bursts with craft boutiques and art exhibitions. Overlooking magnificent villas festooned with bright bougainvillea, the Jardin Exotique is a haven of tranquillity, not to mention a horticulturalists' dream, packed with a multitude of cacti, citrus trees and tropical plants. The stunning Chateau Eza hotel, a secluded 400-year-old property and former residence of a Swedish Prince, offers a one-star Michelin gourmet experience on the elegant terrace, high above the sparkling Med. For uber gastronomic dining, the two Michelin star La Chevre d'Or is a world-famous delight. Filled with olfactory delights, the Galimard Perfume Factory and Museum in Eze captures the nostalgia of a bygone era with antique perfume bottles and delicate fragrances locked within a magical environment; an opportunity to visit should not be missed.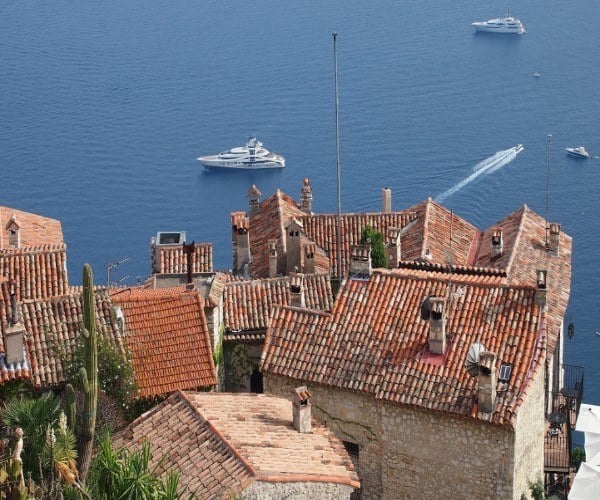 Cimiez
Behind the buzzing town of Nice, the historic neighbourhood of lofty Cimiez is calm and secluded, wafted by gentle sea breezes and blessed with incredible views. A town once favoured by glamorous aristocrats, a must-see is the magnificent 17th century mansion of Musée Matisse. Home to the master himself, several of his major works are on display – both art lovers and the uninitiated alike will be captivated. Another surprise is the beautiful 16th century Franciscan monastery, filled with hundreds of items of art, a small museum and immaculate gardens. For those wanting to get away from it all, the lovely Cimiez park is ideal for relaxing beneath the olive trees or a stroll around the fragrant rose gardens; where during summer evenings there are often music concerts held here.
Biot
Charismatic Biot, in the hills between Antibes and Nice, offers a niche of delicate creativity positioned within robust stone fortifications. Here the world-renowned La Verrerie de Biot showcases the mesmerising glasswork trade, with accomplished technicians using the secrets of earth and fire to create objects of beauty. To fully master this skill takes over eight years and craftsmen must be determined, artistic and capable in order to produce the Biot signature bubble structures; each item they craft is a completely unique work of art.
A captivating place both inside and out, the Musee National Fernand-Leger displays prolific Leger's enthralling progression from post-impressionism through Cubism to Tubism. A powerful collection of large and bright art pieces commands their own space in order to be fully appreciated; being there is an ultimately feel-good experience. The garden hosts many of this important French artist's sculptures and ceramics, while nearby are equally impressive murals and mosaics displayed across external walls.
Antibes
Within the magnificent 17th century Chateau Grimaldi in Antibes, impressively positioned on the site of the ancient Greek city of Antipolis, Musée Picasso pays exceptional homage to the radical Spanish artist. This chateau hosted Picasso for a short period, where he found his artistic spirit was inspired by the remarkable light found in this exquisite seaside hamlet. The museum's curator allowed Picasso to use the top floor as his studio, resulting in an incredible 23 paintings and 44 drawings. Upon leaving, Picasso donated his work to the museum, stipulating all should remain there permanently. Regularly visiting, he gradually expanded the broad collection, donating numerous drawings, prints, paintings and ceramics over time. This seaside hamlet was the first museum in the world to be dedicated to Picasso's work.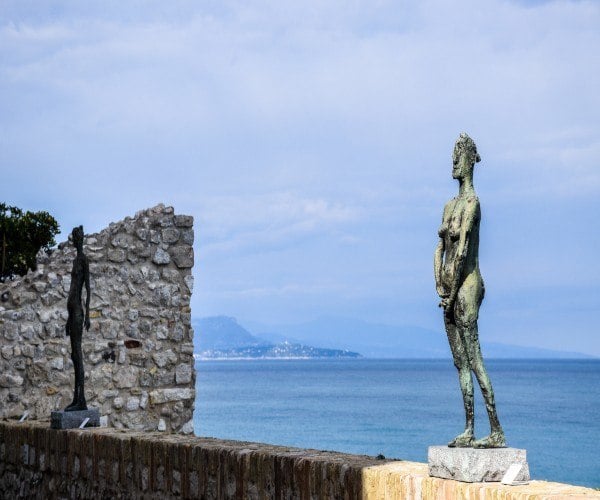 Saint-Paul de Vence
Situated on the Colline des Gardettes overlooking picturesque Saint-Paul de Vence, the Maeght Foundation is a world-leading private institution and modern art gallery. Designed by Josep Lluís Sert, a variety of renowned painters and sculptors collaborated with the Catalan architect to create a place where art, nature and architecture blend in perfect harmony. With diverse works of art from the 20th century and contemporary artists such as Georges Braque, Marc Chagall and Joan Miro, this exceptional site contains some of the most important collections in Europe.
Not just limited to simply visual delights, a reputation for culinary ingenuity sees visitors flock to the French Riviera to sample a variety of mouth-watering and colourful cuisine, further enhanced by the accompaniment of award-winning wines and local cheeses. An appreciation for food and fine dining runs in the veins of every French man and woman, with outstanding regional ingredients cultivated with pride; it is no wonder many illustrious chefs hail from this epicurean centre, their gastronomy revered the world over.
Mougins
Mougins, positioned between Cannes and Grasse, rises in a corkscrew of enchanting cobbled streets. The historic centre is awash with quaint alleyways adorned with fountains and statues, while artists' studios blend into a backdrop of lush gardens. Having become known as a centre of gastronomy, Mougins is home to a myriad of magnificent restaurants, including those with Michelin stars, not forgetting their wonderful food festival each year.
A highly attractive aspect in the village are the trees that grow through restaurant terraces in the main square, creating their very own artistic imprint. At the heart is the picturesque Vieux Village, offering spectacular views over Cannes and Grasse with an international reputation for its gourmet cuisine, where great chefs such as Roger Vergé and Alain Ducasse managed restaurants. Firm links with the art world endures: Mougins has been frequented and inhabited by many artists and celebrities such as Yves Saint Laurent, Christian Dior, Man Ray and Winston Churchill, and now showcases 30 art galleries and museums. It's most famous resident, Pablo Picasso, spent the last 12 years of his life living here.
Port Grimaud
Often referred to as "Little Venice", relaxed Port Grimaud sits on the doorstep of buzzing St Tropez, superbly combining glorious Riviera beauty with the provincial charm found in Venice. This picturesque mini port offers diverse eateries serving high-quality cuisine to tantalise the taste-buds in a scenic setting. Head inland to the medieval city of Grimaud itself, where thriving galleries and studios have arisen in this charming location filled with motivation for painters, sculptors and writers.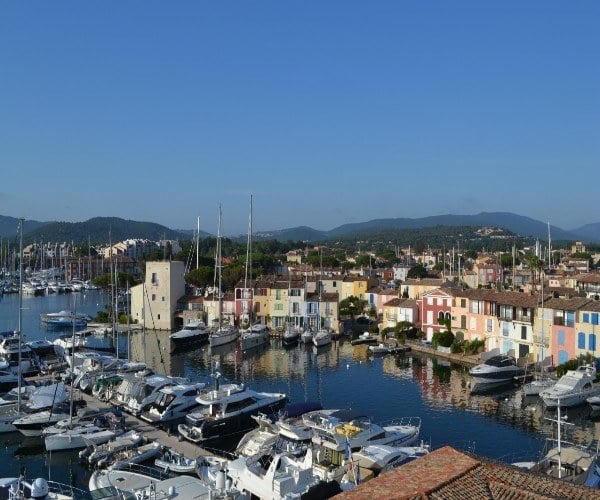 Nestled just away from the glittering coastline, the inspired seclusion and unexpected experiences of these hidden Riviera charms are just a small step away from universal harbourside glam. As Greta Garbo once said, "I want to be alone" – discover the Cote d'Azur lesser-known spots where your wish may come true.
Nicholas Dean is Managing Partner of Ocean Independence. Ocean Independence is a global leader in luxury yachting, providing a bespoke experience across yacht charter, sales and management.
If you would like to be a guest blogger on A Luxury Travel Blog in order to raise your profile, please contact us.