When thinking about where to go on honeymoon the first places that spring to mind are the famous and traditional ones that are steeped in romance. Such places such as Paris, Venice or Rome. All these cities are tied to the idea of romance, through films, books and our imaginations. All have that old world appeal, with their backgrounds of rich history, art and culture. To the modern newly-weds, that may seem rather old fashioned, as globalization and cheaper international travel has opened up destinations in far-flung corners of the world. The trend nowadays is to choose more exotic locations. Also, the idea of spending a honeymoon on some idyllic beach, in a far-away place, has more appeal than a city bound holiday.
Honeymoons are special, more so than any other type of holiday, you will remember it always and want to hold on to those memories of when you and your partner were starting out in life together. So, the first thing to consider is what type of honeymoon you wish to have. Solitary and intimate, just for the two of you or something more sociable, where you can get to know others and party with them? It is also important to consider the interests of both parties, whether or not you and your new bride or husband prefer secluded and cosy pursuits over outdoor driven and group activities.
For the more adventurous it would be well to ponder the idea of an unforgettable honeymoon in a remote place. A good place to start your research is the Ecuadorian destinations. The main draw to Ecuador are the Galapagos Islands, which have many species that are unknown elsewhere, also on the mainland, the Andean zone offers wonderful landscapes and a spectacular architectural richness, without neglecting the magnificent biodivarsity of the Amazon region. Many ecosystems, cultures and landscapes to discover, all in a small but magical country.
Honeymooners that love nature and want an adventurous, but romantic holiday away from the bustling crowds, would do well to consider this as a destination. The Yasuni Biosphere Reserve is just one of many nature reserves in Ecuador. There are others, such as Sumaco Napo-Galeras, Cayambe-Coca and Llanganates and they all run adventure and wildlife trips. Top notch, luxury accommodation, in the form of Eco Lodges, is available within the parks. In all these places it is possible to view all of the biodiversity of the Amazon rainforest. You won't find jaguars or panthers in Paris, caimans in the canals of Venice or exotic birds other than pigeons in Rome. In the other trendy locations, you won't find any wildlife, except for the human kind. Turn your honeymoon into a new and unforgettable experience, be in harmony with nature and let the romance flow on those hot, humid, jungle nights.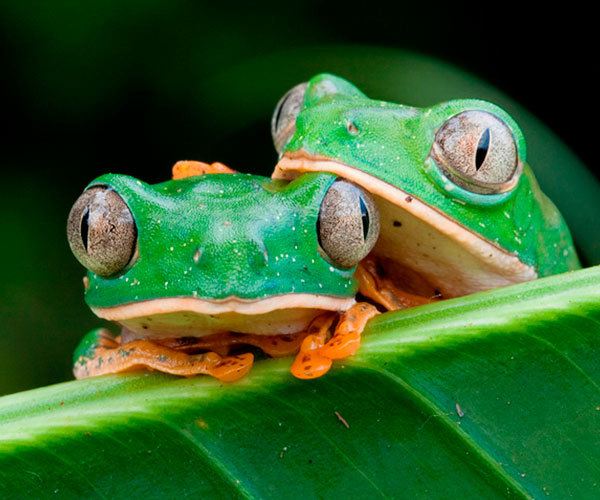 Miguel Andy is General Manager of Napo Wildlife Center. Napo Wildlife Center is an eco-lodge offering unforgettable experiences in the Amazon rainforest of Ecuador, inside Yasuni Biosphere Reserve, which is managed by the Añangu kichwa aboriginal community.
If you would like to be a guest blogger on A Luxury Travel Blog in order to raise your profile, please contact us.