Whilst gliding through one of the waterways that meander through Africa's largest game reserve, you could be mistaken into thinking you're in the heart of the Okavango Delta. With pods of hippos bubbling and buffalo wallowing, the myth that only Botswana produces such an iconic water experience is dispelled. Tucked into the South East of Tanzania and spanning over fifty thousand square kilometres, there is a network of permanent waterways that indicate the Selous Game Reserve.
When most people think of Tanzania, the first area that comes to mind is the Serengeti. Infamous for the Great Migration of wildebeest, people from all over the world flock to see this spectacle. Next to the Serengeti you have the equally famous Ngorongoro Crater which is labelled as one of the best places to see the 'Big 5'. What many people don't realise though is that Tanzania is home to far more than just those two wildlife areas. If you wish to escape the crowds of North Tanzania but still want incredible wildlife viewing, then the Selous should be your next holiday destination.
Below we have highlighted a few of our favourite details about the Selous to give you a taste of what you can expect from a safari there.
Intimate and private safari experience
The best thing about the Selous is that there are no crowds. With everyone flocking to the Serengeti and the Ngorongoro Crater, this huge game reserve has plenty of space for the few visitors who embark on their adventure here. With less people, there are fewer vehicles. This allows for a far more personal safari experience. Your sightings won't be interrupted by ten other vehicles surrounding the animals and more often than not, you won't be sharing your sighting with anyone else. Your wildlife experiences will be far richer and more relaxed than you would normally expect.
Unlike the parks in the North of Tanzania, the Selous isn't a National Park. Instead it is made up of many private concessions allowing the rules to be far more relaxed than anywhere else in Tanzania. Off-roading is allowed and whilst you may only be able to view a cheetah through your binoculars on the open plains of the Serengeti, the rules here will allow you to get the best possible view of the animal, allowing for better photographic opportunities and intimate experiences.
Activities
The permanent waterways that spread like veins across the landscape allow for one of our favourite activities in Selous. Setting it apart from any other reserve or park in Tanzania, Selous can offer boating safaris all year round. To get eye to eye with crocodiles and hippos this is the best way to photograph them and experience what it's like to be in their habitat. If you are a keen birder than a boat safari is a must. With some lodges investing in solar motors, you can get a very personal and in-depth look into their lives. The river has hundreds of different bird species to observe and tick-off, it is not uncommon to glide up to a colony off bee-eaters nesting in the banks or catch the purple flash of a malachite kingfisher grabbing its dinner. Other water based activities also include fishing and visiting the natural hot springs which are highly recommended.
Walking safaris are the ultimate bush experience. Unlike most reserves where vehicular safaris are the norm, Selous is the best place for a walking safari in Tanzania. With all your senses heightened, it will quickly become apparent that there is no better way to feel at one with nature in this vast landscape. It is a truly humbling feeling to realise how small we are in the natural world.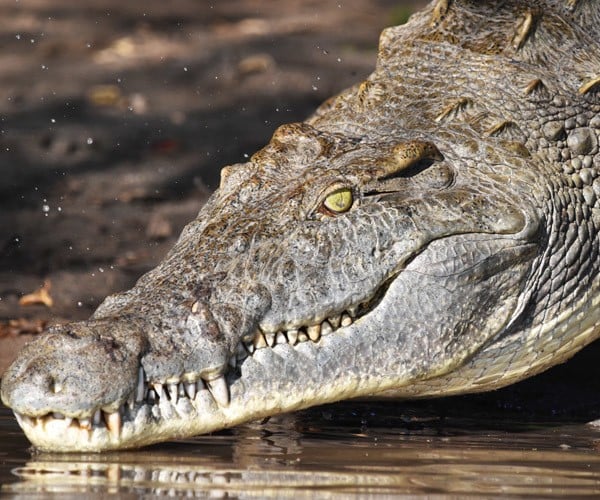 Without the restrictions that you find in National Parks, the Selous Camps operate without any limitations. This allows you to have an incredible once in a life-time safari that you may not get anywhere else. For those seeking romantic possibilities in their trip, then the fly camping/ bush tree-house sleep out is an unmissable opportunity. After making your way to the sleep out point, either by car or by foot, a night under the stars listening to the roaring of lions and the grunting of hippos will make it a night you will never forget. During the day, bush breakfasts or lunches are also arranged, whether you're out on a game drive or not, bush dining experiences are not to be missed. Nothing compares to arriving to a table set up on the banks of a river or a beautiful look-out point which makes every mouthful taste sweeter.
Luxurious lodges
The best secret about the Selous is that it has extremely luxury lodges at amazing value. You won't find this amount of luxury for a better price in Africa. It makes Selous a gem for safari goers who love great value luxury. Beho Beho and Sand Rivers are two of the most spectacular lodges in Tanzania and it's hard to have a favourite between the two. Both have exceptional guides and incredible food, yet both are set in two completely different habitats meaning that time spent at both will give two completely different experiences.
Beho Beho is set on the side of a valley, looking down and into the rolling green vegetation that is studded with baobabs and includes a meandering stream that winds its way past the lodge. Each banda now has its own private plunge pool that gives everyone that extra bit of privacy.
Sand Rivers overlooks the mighty Rufiji River. With the ebb and flow that follows the seasons, you are almost certain to see and hear the various mega-herbivores that are drawn to the life-giving waters. Each room has its own 'waterfall shower' whilst the beds have stunning views out onto the river. Run by Nomad, the camp keeps its traditional African charm, the bar area has been built around an ever-growing tree, yet still offers the ultimate luxury stay.
The beauty of Selous is that it can also cater for those who don't want to spend too big, but still want a rich and meaningful experience. Lake Manze is the perfect luxury lodge that retains the authenticity of a true safari. No electricity in the tented accommodation means you have to pay attention to the natural world that you find yourself surrounded by. You won't find a more peaceful and relaxed camp anywhere else.
Wild dogs
Wildlife viewing can't be guaranteed anywhere. Whether you're in the Sabi Sands in South Africa, the Okavango Delta in Botswana or the Masai Mara in Kenya, there is no certainty that you will see animals. The same can be said for Selous, however the wildlife viewing here is fantastic. There are great populations of lions and elephants, plenty of grumpy dagga boys and even a few black rhino lurking in the scrubland. The Selous is a typical dry season park, with the game viewing getting better as the dry season progresses (between July and October). It is worth noting that due to the heavy rains, camps close in April and May before reopening in June.
There is one particular animal that makes Selous irresistible for new-comers and repeat guests and it is the most enigmatic character of the bush: the wild dog.  With an estimated population of between three and four thousand individuals, Selous is one of the last strongholds for these critically endangered canids. Continually persecuted across Africa for their roaming habits, the wild dog population is continually fluctuating and their future has never been more uncertain than it is now. To witness these animals in the wild is an experience you would never forget, whether they are interacting amongst themselves or chasing down prey, you can be sure a morning or an afternoon spent observing wild dogs will leave you with fond memories and full memory cards.
Accessibility
Selous is extremely accessible and only a tiny fraction of your time (and money) will need to be spent on travel. The Selous is only a twenty minute flight from Dar es Salaam and only an hour or so from Zanzibar. It the perfect destination to start a safari-beach combination and should definitely be everyone's bucket lists!
Marc Harris is Managing Director of Tanzania Odyssey. Tanzania Odyssey is a leading tour operator that has specialised in Tanzania since 1998.
If you would like to be a guest blogger on A Luxury Travel Blog in order to raise your profile, please contact us.