Still undecided on your next family vacation?  If you are looking for sunshine and fun, to learn something, to bond, to disconnect from work and reconnect with your loved ones?  Then look no further than the north-east of Brazil.  Located between the Tropic of Capricorn and the Equator, this region has sunshine year round and has little pockets of diverse cultures, tastes and adventures to share as a family, from waterspouts and pool time, to learning about preserving sea life like turtles and manatees.  So grab your tribe and come and discover ours!
1. Sun and warmth all year round
The capitals of the Northeast states of Brazil are between the Tropic of Capricorn and the Equator. Thanks to its location, the Northeast region has higher average temperatures than cities in the South and Southeast of Brazil. In addition, temperature ranges are smaller, meaning that it is hot all year round. Plus, according to experts, temperatures always average 23-28°C (73.4-82.4°F) in the Northeast, with thermometers recording an average low of 24°C (75.2°F) during the winter, which extends from June to September. It is worth remembering that it coincides with the rainy season, which helps refresh the body and soul, as winter means 24°C (75.3°F) in those latitudes of the planet (from Bahia to Maranhão).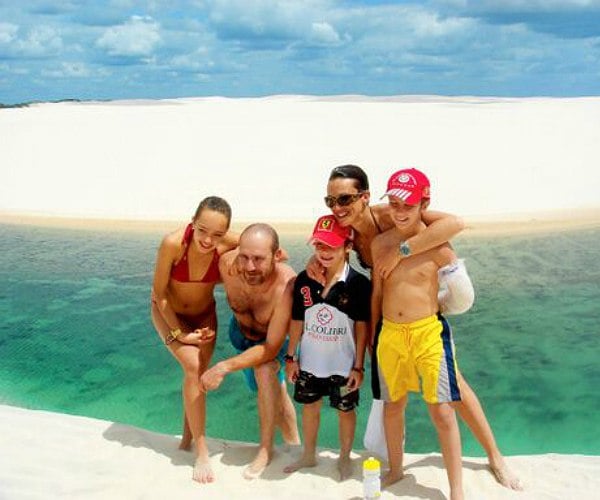 2. Activities for all tastes and ages
From a scenic walk on the beach surrounded by coconut groves to extreme surf and endless kitesurfing sessions, you can do it all from the Coast of Jericoacoara, Ceará, to Maranhão (Rancho do Peixe, in Praia do Preá, Ceará, is the starting point). There you can learn to sail. The hotel has a school prepared to help practitioners of all levels: from children and beginners to athletes looking to advance in the sport. It offers kitesurfing initiation for kids, with lessons that become great fun, including focus, courage, and independence exercises. From Preá you can go on to Jericoacoara (fondly known as 'Jeri') to watch the sunset from the top of a dune overlooking the sea and then walk through the charming little shops in the village centre. Once in Aquiraz, you can take a buggy ride through the dunes and shop handicrafts made by the community. Lace-makers delight with their bobbin lace art, a technique that has been handed down from mother to daughter for generations. If you prefer tranquillity, what about some yoga, meditation, and hours relaxing in the spa? September is detox month at Txai Resort, located in Itacarezinho, Bahia, which offers the "Practicing the Well-Living" program. Meditation, yoga, and natural food in an idyllic setting to soothe your mind, renew your energy, and align your chakras.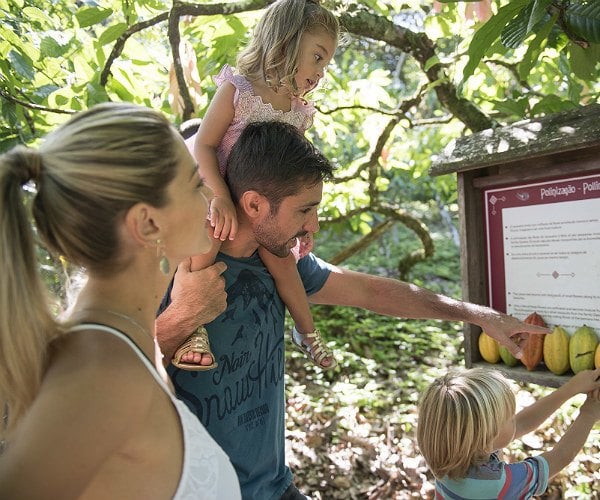 3. Deepen your family bond through travel
There's nothing like leaving behind the ease and comfort of your home to win the world. Traveling is so much better with your family. An experience full of discoveries and adaptations – each place has its own culture and habits – which allows your family to enjoy some activities together, something not always possible because of the daily rush in a big city. The holiday season calls for unplugging, letting go… In compensation, you gain closer relationships, deeper bonds of affection, and everyone gains while living and experiencing new flavours, settings, and temperatures. You can enjoy your summer going back and forth from the beach to the pool in Itacaré, Trancoso, Jeri, Aquiraz, Porto de Galinhas, Barra de São Miguel, Fernando de Noronha, Lençóis Maranhenses. Most BLTA hotels offer amazing experiences to get your mind renewed and your body salted.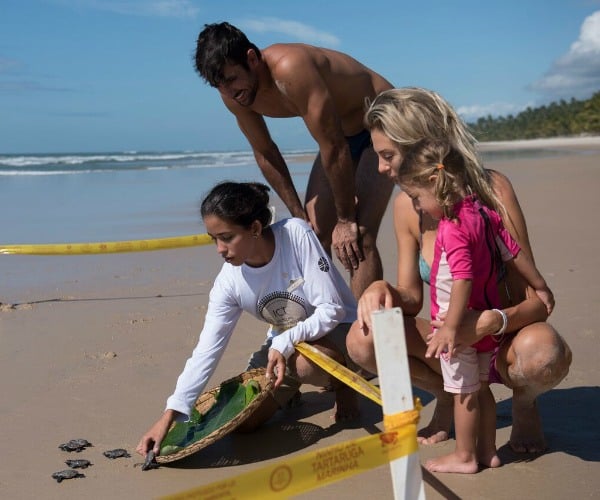 4. Teaching respect for diversity and strengthening social relations
Many hotels and resorts located on pristine beaches go beyond offering extremely comfortable accommodations, skilled services, and fine cuisine. It is a common practice for them to encourage integration of their guests with the communities where they are inserted.  In south Bahia, for example, capoeira (a typically Bahian cultural tradition) demonstrations by the sea immediately catch attention and it doesn't take long for visitors to start interacting. In Trancoso, Bahia, you can take capoeira classes at Uxuá Casa Hotel near the famous Quadrado, experience the delicious Bahian cuisine by the sea at Estrela D'Água, or take surf and stand-up paddle lessons at Pousada Etnia. You will also be marvelled by the cooperative work of the NGO 'Povos da Mata' on the Maraú Peninsula promoting organic agriculture in the middle of the Atlantic Forest in south Bahia. Casa dos Arandis supports this project and offers its guests organic food produced by these communities. In these warm waters of the Northeast, other initiatives, many of them supported by hotels, focus on the preservation of endangered species such as manatees and sea turtles. In Barra de São Miguel, Alagoas, Kenoa offers its guests an incredible experience visiting organic oyster farming communities: the Oyster Experience is a must-do!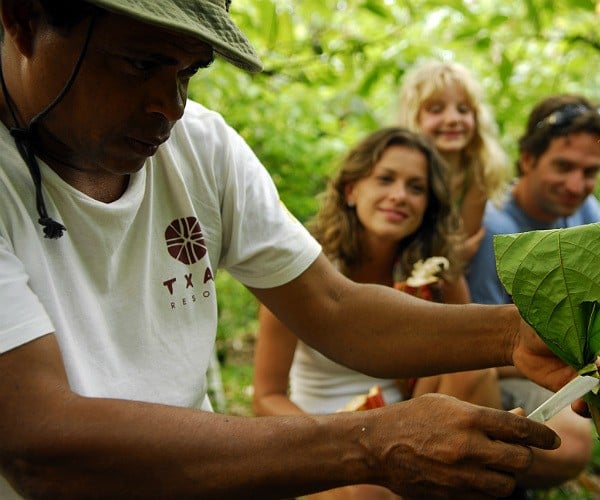 5. Unforgettable memories
The increasingly connected world allows us to record our experiences in real time. But how relevant are they? What is really and permanently worth is what we live. Nobody forgets a trip. Have you packed up yet? Northeast Brazil awaits you for warm, sunny days full of life!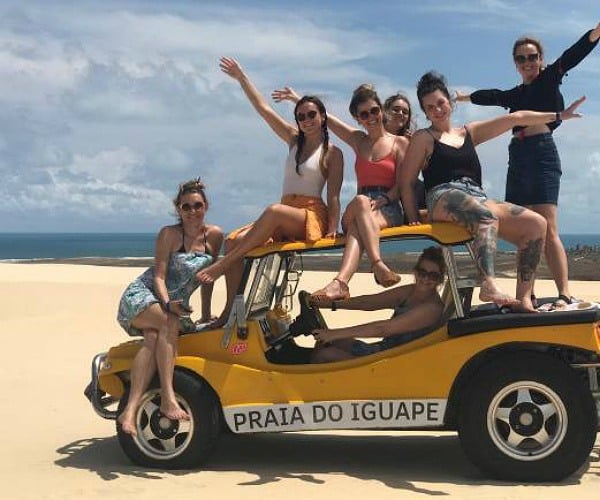 Simone Scorsato is Executive Director of Brazilian Luxury Travel Association. BLTA's main objective is to promote and strengthen Brazil as a travel destination to the global luxury market.
If you would like to be a guest blogger on A Luxury Travel Blog in order to raise your profile, please contact us.