Spain is home to emerald hills, charming red-roofed hamlets, and pristine white villages, not to mention an abundance of wine, olives, cheeses, and culinary delicacies unique to each region. While the interior of the country has much to offer in its own right, we have found the most inspiring scenery and cultural treasures in the northern and southern regions. Walk the highlights of the famed Camino de Santiago across northern Spain, or pair southern Spain with northern Morocco to discover two distinct cultures with a fascinating shared history.
Food
Foodies, take note: you can't go wrong with either trip. (In fact, you should probably just join both!) On the Camino, we like to begin in Basque country—renowned for pintxos, cider houses, and more than 40 Michelin-starred restaurants—we recommend spending at least two pre-tour days here. As you cross through the distinct regions, you can try the best salt cod, beef, pork, and seafood along the way.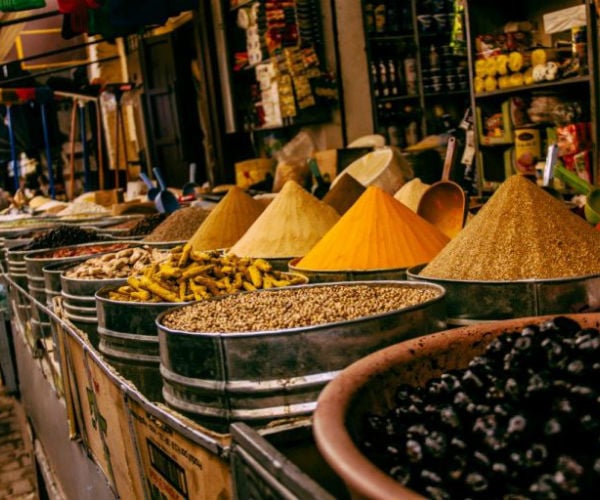 Lunches along the route are hearty and typical of home cooking; most offer a combination of salad, fish, soups, cured meats, cheeses, bread, and olive oil. By contrast, the cuisine in the south is a delicious juxtaposition of two very different gastronomic traditions. Bread, stews, cheeses, and vegetable dishes are typical of both Spain and nearby Morocco, but feature different flavors and spice profiles. The standouts are world-renowned sherry, olives, and Iberian ham in southern Spain, and intoxicating spices of pastilla, tagines, and mint tea in Morocco.
Activity
Both regions offer great hiking and walking. The Camino de Santiago is a 500-mile long pilgrimage, and therefore is more of a hike with cumulative days of long stretches through gorgeous scenery. If you don't have the time or inclination to do the whole trip, you can certainly do the highlights instead. The scenery and meditative aspect of the journey are the primary motivating factors for those who do this. In southern Spain and Morocco, you'll find more balanced options including hikes in nature reserves and walks through historic towns and villages, such as Andalucia, the famed "Blue City" of Chefchauoen, the Roman outpost of Volubilis, and the medina of Fes.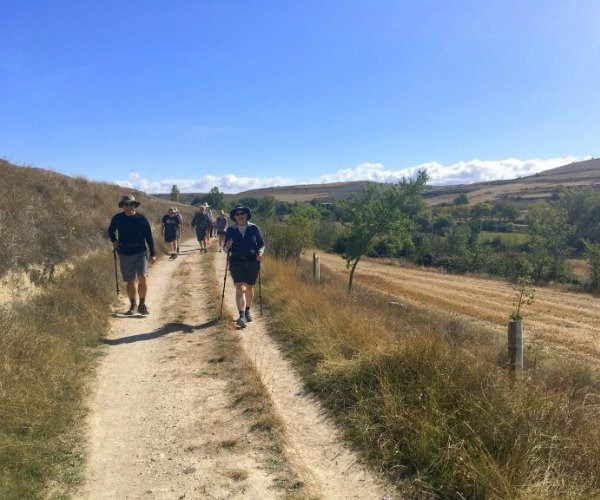 History
Both the current cultures and the traditions rooted in ancient times create experiences that transport you back across the centuries, allowing the historical sights to come alive. The Camino is one of the great pilgrimage routes of medieval Christendom. Pilgrims began to make their way to Santiago in the 9th century, and as their numbers grew, so did the infrastructure and facilities to make the route easier and more secure. More than a thousand years later, the trail still carries thousands of travelers a year from all over the world to Santiago de Compostela. We follow in the footsteps of millions who have gone before us, visiting monuments, monasteries, cities, and cathedrals that have borne witness to the passage of multitudes.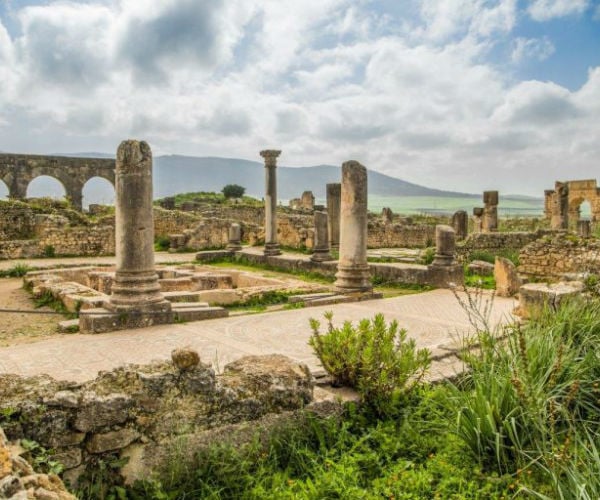 Meanwhile, southern Spain is a historic and cultural melting pot, evidenced in its megalithic ruins, fortified Moorish hill towns, converted medieval mosques, and the fusion of architectural styles seen at sites such as the Alhambra (made famous by Washington Irving, author of The Legend of Sleepy Hollow). Spain and Morocco have maintained distinct identities despite a shared (and somewhat fraught) history that has left them forever intertwined. Morocco offers an intoxicating mix of ancient and modern, from vestiges of colonial rule to mysterious, medieval Fes that beckons you to get lost in its winding cobblestone alleyways. Islamic, Christian, Berber, French, Arab, and Roman histories collide between the two, and you learn what lies beneath the mystique that pervades modern culture in these regions.
Accommodations
You can expect to find boutique inns and high-end hotels. We always consider location, local flavor, and service level when choosing accommodations. If you choose to take the Camino, as is the nature of a pilgrimage, you stay in a different hotel nearly every night, which also allows you to experience a full range of offerings which may include a former 18th-century palace, a restored medieval hospital, and a few monasteries (former and current). For guests who want style, history, unique architecture, and a high level of hospitality, the hotel selection is so robust it is difficult to choose a favorite.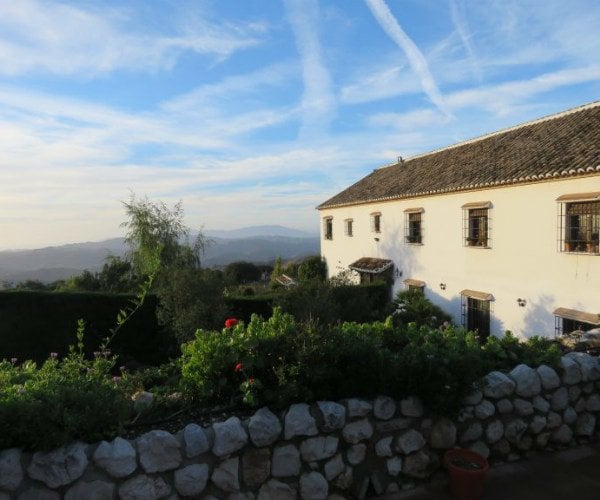 Not to be out-done, southern Spain and Morocco certainly has its own highlights. For those who prefer to settle in a bit more, you can enjoy a couple nights in each place. In Spain, classic countryside lodges, guesthouses, and luxurious hotels all meet our standards. Morocco offers unique accommodations in former riads featuring beautiful Islamic architecture and tilework, as well as luxury properties with an onsite spa or hammam.
Matt Holmes is the Founder & President of Boundless Journeys. Boundless Journeys is an award-winning tour operator that goes off the beaten path for immersive and authentic travel experiences.
If you would like to be a guest blogger on A Luxury Travel Blog in order to raise your profile, please contact us.