A guide to Africa's top 5 most luxurious safari lodges
Staying at an African Safari Lodge is like no other hospitality experience in the world. Even the most basic of "fly in" safari camps offer an something completely different to any other kind of holiday. The intimacy of safari camps, with usually only 12 or so rooms, means that the attention to detail and personalised service really cannot be paralleled even by the glitziest of the world's most famed hotels. Aside from the stand-out service, food (which is unbelievable given the remote nature of the camps), quality of accommodation (which although sometimes tented, gives you everything you could possibly need and more), the unbelievable African wildlife on your doorstep; they are the only hotel experience which really feels like a communal home away from home. Many a time people have ventured on a safari and made friends for life – with the warm and welcoming staff, but also with the other guests in camp. Afterall, everyone on safari, whether working or visiting have a shared passion for wildlife and some of Earth's most astonishing wildernesses.
Mombo Camp and Little Mombo, Botswana
Mombo Camp is like nothing else in the African bush, and probably no level of hospitality equals it in the world. The grandeur of the rooms with golden bathtubs, huge beds, an outside bed and a private pool, as well as two conjoined showers and your very own first class binoculars and Olympus cameras – believe it or not – is only half of what makes Mombo so wonderful (and pricey, at $3,800 per person per night in peak season!). The guiding is exceptional, and as it sits on an island in the middle of the action-packed Okavango Delta, the wildlife which concentrates here is truly unparalleled across the continent. Mombo is the best of the best.
Singita Boulders, South Africa
All of the Singita properties across Africa are equally as opulent, spoiling and wonderous in their own different ways. Singita is a company which definitely doesn't do things in halves; the guiding is unbelievable, the food could be straight out of some of London's finest restaurants, the private reserves offer you a slice of wilderness all to yourself, oh, and the gyms are also a nice touch! Perhaps the most spoiling of them all though is Singita Boulders. This property is cleverly intertwined with the excellent Sabi Sands surrounding landscape and the exceptional wildlife viewing which comes with it – Boulders is actually built around a huge natural boulder. It's location alone makes it an enviable destination. Add on top of this the authentic yet wholly luxurious Singita standard throughout, and it is undoubtedly one of the most sought-after properties in the world.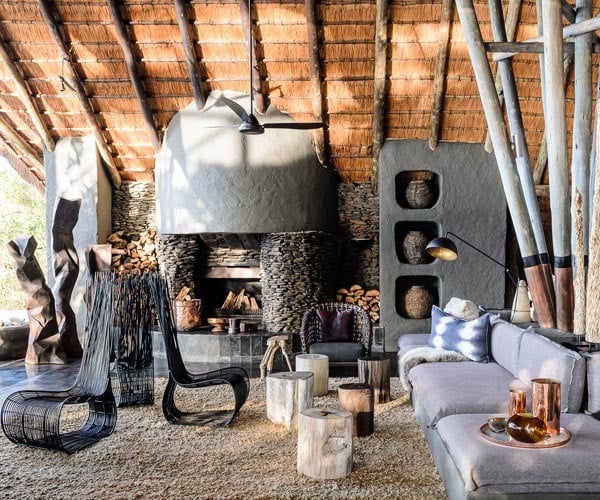 King Lewanika, Zambia
King Lewanika is all about elegant luxury in untouched wilderness. The lodge is located in the wild outback of Zambia, and is completely enchanting inside and out. The amount of wildlife and birdlife here is astonishing. The newly opened King Lewanika offers the level of luxury which has never been seen in this part of Zambia before, and as such it has put the area well and truly on the map for luxury lovers and safari purists. You can get luxury anywhere in safari Africa, but Lewanika is not just about this – it really is one of the purest and more exciting expanses of wilderness left on the continent today.
Bisate, Rwanda
Bisate is nestled in Rwanda's famous Volcanoes National Park. It has sweeping views of Rwanda's most beautiful undulating and luscious skylines, and the "bubble rooms" provide a welcome innovative change in the classic architecture seem across safari Africa. It has become Wilderness Safari's flagship property and really is equally luxurious as it is quirky. As with Mombo, this is a Wilderness lodge which is sure to be booked up well in advance. From Bisate, guests can trek to spend an hour with the unbelievable Mountain Gorillas. An experience which is surely on most safari-lover's bucket lists, and one which is certainly one of the most grounding wildlife experiences on the planet today.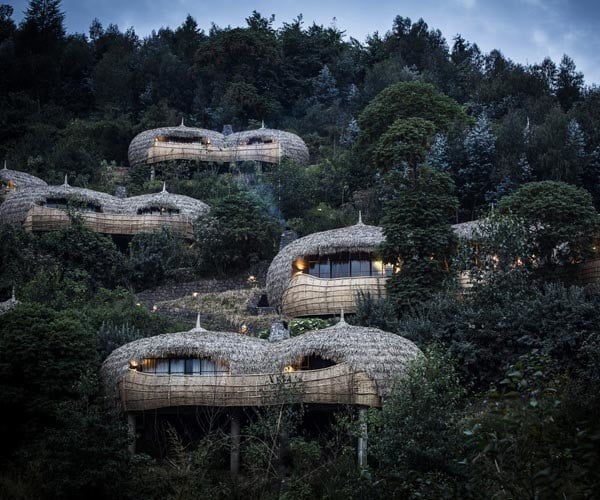 Jabali Ridge, Tanzania
Jabali is a rare gem. The luxury here contends with the top lodges around Africa, and yet it is almost half the price… Why? Because it is located in Tanzania's wild southern park, Ruaha – often overlooked by the "stars of Tanzania" the busier
Serengeti
and Ngorongoro, Ruaha offers the chance to get both luxury in the wilderness and exclusivity for an unbeatable price. The wildlife here also happens to be phenomenal. The infinity pool, to the guides, the attention to detail and the welcoming atmosphere the lodge excludes all bundles up to make Jabali one of the most luxurious experiences on the continent.
Marc Harris is Managing Director of Africa Odyssey. Africa Oydssey is run by a team of award-winning experts offering tailor-made African safari holidays.
If you would like to be a guest blogger on A Luxury Travel Blog in order to raise your profile, please contact us.
Did you enjoy this article?
Receive similar content direct to your inbox.