Ask anyone who's been to Barbados what they loved the most and they will say; 'the people'. Barbadians are known for their warm and welcoming disposition, love for life and sense of fun. There's no better way to get a feel for Barbados' vibrant Caribbean Culture than to see how they celebrate during the many festivals that they host each year. With colourful costumes, marching bands and street parades – it's impossible not to get swept up in the infectious atmosphere. Read on to discover the top five festivals in Barbados.
Crop Over Festival
June to August each year marks the end of the sugar cane harvest and brings about the biggest date in the Barbados calendar, Crop Over festival. Over six weeks, the streets of Barbados transform into one huge country-wide celebration with a carnival of extravagant costumes, colourful dancing parades and live calypso music. There are different events every day spanning from family-friendly fairs to art exhibitions and all-night music-filled merriment.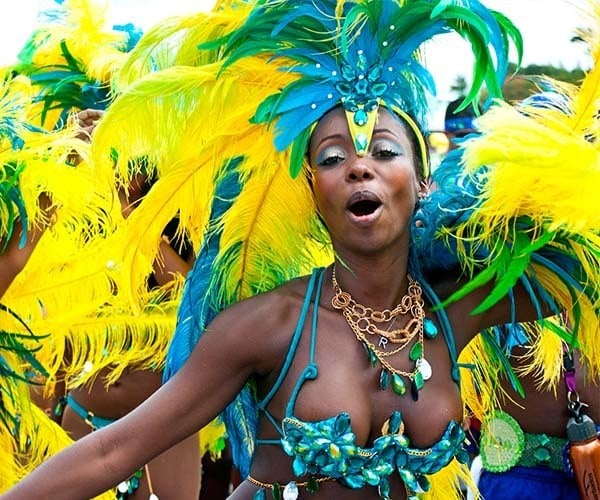 One highlight is the Bridgetown Market which occurs on the last weekend of the Crop Over festival. You'll find hundreds of stalls selling local food, clothes and crafts filling the Spring Garden Highway, as well as plenty of live entertainment including steel pan bands and traditional dancing.
Another event that's not to be missed is Kiddies Kadooment, where the whole family can join in with the colourful costumes, dancing and music that makes this festive period so special.
Oistins Fish Festival
To celebrate the importance of the fishing trade to Barbados' culture, each Easter the historic fishing village of Oistins hosts a festival that's all about fish, food and music. Over one week, you can find a variety of different family-friendly activities to enjoy throughout the day and evening.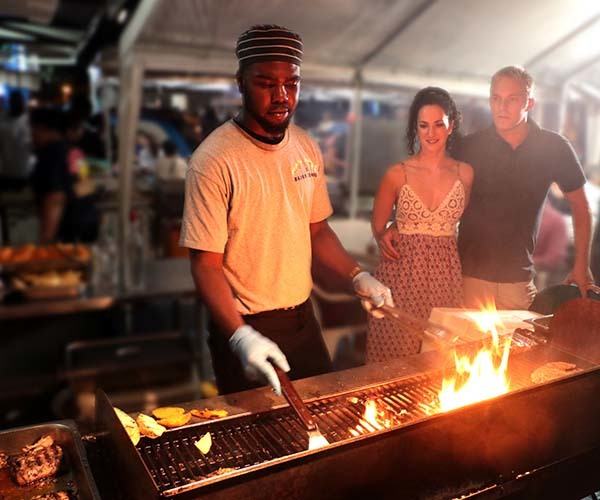 Perhaps you'll get an insight into Barbadian cuisine at a live cooking demonstration where you can learn how to prepare classic Barbadian dishes or watch celebrity chefs battle at a cook off.
Or, maybe you'll attend one of the many sea-themed competitions that take place throughout the week. Race to the top of a greasy pole, compete to see who can debone a fish the quickest, see if you're strong enough to pull a boat to shore, or try your hand at throwing a fishing net the way that Barbados' fisherman have for hundreds of years.
And, no festival in the country would be complete without live steel pan band performances, dancing, gospel music and plates upon plates of freshly barbecued fish.
Sandy Lane Gold Cup
One of the biggest events to hit Barbados each year is the Sandy Lane Gold Cup where jockeys from all around Barbados and the rest of the world assemble to compete at the Garrison Savannah racetrack in the capital city, Bridgetown.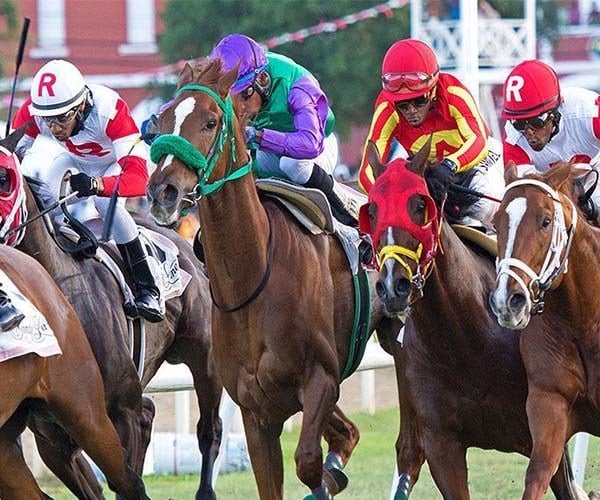 Taking place in March, this event not offers the chance to see some of the nation's best compete for the title, but also provides a schedule packed full of activities and events.
Starting with a colourful, music-filled opening parade, alongside the main event you'll also be able to attend a selection of mini-sports tournaments, theatre shows and live music performances that are fun for all of the family.
Waterman Festival
Thanks to its location on the south side of the island where winds and currents are often strong, Silver Sands Beach is a popular destination for watersports such as surfing, windsurfing and kitesurfing.
At the end of January each year, when the winds are the strongest, this fun beachside town hosts a series of watersports competitions that attract competitors from all around the globe, as well as a festival of beach culture to be enjoyed for the people that assemble to spectate.
As you watch some of the best in the world tackle the waves you can enjoy the sunshine on the beach and take part in beach-themed competitions like conch shell blowing, eat your heart out at the many food stalls on the shore, and enjoy the sounds of live music.
Agrofest
To celebrate the importance of Barbados' agriculture, every February farmers, craftsman and producers from all around the country assemble in Bridgetown for a weekend of entertainment, exhibitions, music and (of course) food.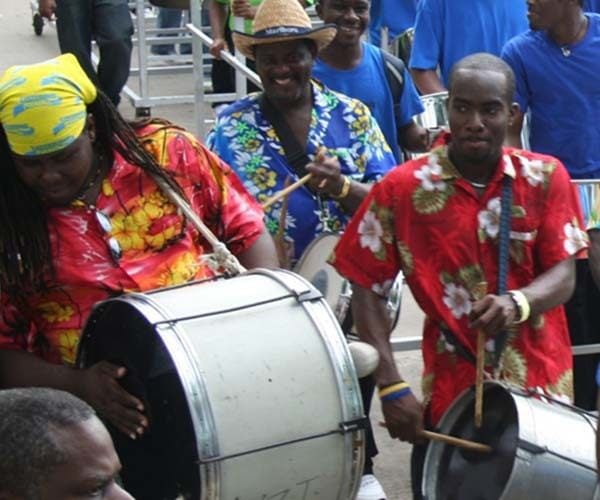 Though this festival is more popular with locals, it's becoming increasingly popular with international tourists and provides a fantastic insight into how much Barbados values their agriculture and producers.
In addition to a beautiful flower exhibition, craft stalls and cooking demonstrations, there are also plenty of family-friendly activities including egg races, sack races and even a petting zoo.
Sarah Roberts is Director of Inspiring Travel Company. The Inspiring Travel Company, established in 1974, offers exceptional tailor-made luxury holidays and experiences to some of the most elegant and desirable destination across the globe.
If you would like to be a guest blogger on A Luxury Travel Blogin order to raise your profile, please contact us.