By
Michael Edwards
on Oct 26, 2019 in
Austria
,
Cruises & Boat Travel
,
Eastern Europe
,
Europe
,
Food and Drink
,
Hungary
,
Regions
,
Slovakia
,
Speciality Travel
,
Travel Miscellany
,
Western Europe
A long horizontal crimson-red rose, decorating the A-ROSA DONNA's white hull, informs us that we have found our 100 cabin river cruiser at Engelshartzell, Austria. The 118-metre ship will be our home for the next five nights for a cruise that takes us on a dramatic section of the Danube through Vienna and out to Budapest. Then back via Bratislava and the famed Wachau Valley.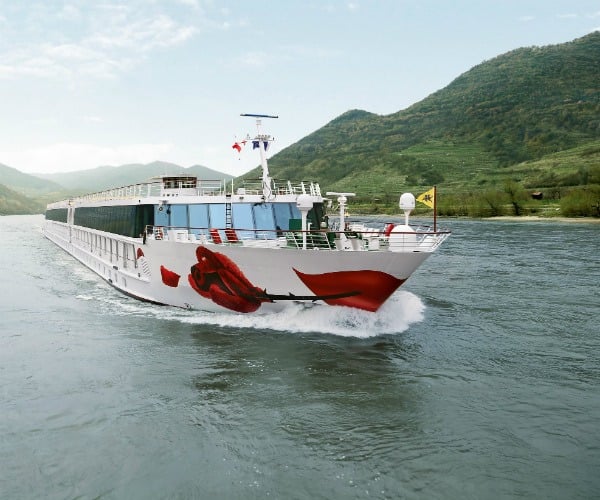 Ladies are welcomed on board with a rose and there is afternoon tea, sandwiches and cakes for all whilst luggage is efficiently whisked to cabins.
A-ROSA DONNA have designated this as an International Cruise, operating in both German and English but there are many American guests and some Danes. After all, the Daube is probably, the most romantic of Europe's river cruises. When the Wachau valley was used as the location for black-and-white love stories the world began to discover the Danube.
This is a cruise for families too.  There can be few better educational and exciting experiences for children than a cruise along Europe's second longest river and visits to three of Europe's capitals. There is a range of cabin options available including extra beds, interconnecting cabins and in some cases a family of four may pay for one cabin but be given two.
The cabin
By hotels' contemporary standards 16.5 square metres does not seem huge but our double cabin on Deck 2 stylishly makes use of every-last centimetre. Soon we have unpacked our cases and have both wardrobe hanging space and drawers to spare. The compromise on space is in the bathroom where there is just a shower, no bath.
A huge panoramic window, with Juliet balcony, looking out over the Danube, is the cabin's focal point. Two armchairs and a table are in pole position for watching Mitteleuropa as we glide along the river.
There is a large flat screen with a range of international television and radio channels. Channel 1 is the most popular, it shows a map of the Danube, the A-ROSA DONNA's position and speed, which can reach up to around 15 mph on the smooth waters of the river.
Over breakfast everyone reports they've slept well, lulled to sleep by the gentle hum of the ship's engine and sound insulation that excludes almost every external noise.
The food
A-ROSA takes us on a culinary cruise through the cuisine of Central Europe. As the Danube originates in the Black Forest, doubling in volume at picturesque Passau where it joins with the Inn and Ilz rivers, our first evening is a tribute to the hearty flavours of Bavaria.
With no fixed times, a sit where you like policy and a smart casual dress code buffet-style dining is very relaxed. Most guests gather at one of the two bars for pre-dinner drinks and then take advantage of the waiter service to have drinks delivered to their table. With the all-inclusive package, most drinks are covered, though there are charges for fine wines and premium brands.
A-ROSA DONNA's chefs aim to provide regional flavours. A tapas approach is the best way to sample the huge variety on offer: a hanging selection of cutlery ensures that you are well equipped for numerous. courses.
So, on the Budapest evening you can try both a creamy garlicky soup and the Goulash soup with flakes of paprika bringing a kick to the beef, potato and veg. Chefs along the Danube bring creativity to cabbage, carrots, onions and peppers. As there's always an extensive salad bar, plus fruit for breakfast and desserts, five fruit and veg a day can easily become ten-a-day.
"And what's for lunch?"
Quite simply everything. Soup, fish, meat, vegetarian options, salad bar, sandwiches, cheese board and a selection of desserts.
The chefs are rather good at afternoon tea too with a choice of more than half-dozen teas.
Exclusive fine dining
Guests can also opt for a five-course tasting menu, for a supplementary charge, paired with wines served in a separate dining room overlooking the quarterdeck.
For instance, the Queen Sissi menu, recalls the grandeur of dining at the Hofburg Palace, Vienna at the very apogee of the Habsburg Empire. On the table a crown, glass jewels and a salmon pink filigree table-runner set the majestic scene.
The maître d'hôtel selects four Austrian wines beginning with a crisp white with citrus notes to accompany the two starters:  a timbale of jellied beef prepared in three regal styles and then a consommé.
There is a berries and cherries voluptuous red to accentuate the flavours of a succulent hunk of sirloin steak. Finally, a luscious and deliciously viscous dessert wine is the perfect partner for marinated plums, the lightest of almond soufflés and walnut ice-cream.
Facilities
Reclining on a sun-lounger on the sun-deck, one eye watching the ever changing Danube landscape slip-by, is living the dream. You can always take a break from sun-bathing for deck quoits, putting or a splash in the pool.
Every day at 8.00 am guests are invited to a yoga and exercise session. There's a small gym with big views as you cycle or run on the equipment.
Each of the spa treatment rooms has a feature picture window. There's no need to miss a medieval castle, Visegrád mountain view or an idyllic mid-stream Danube island just because you are having a rejuvenating facial, relaxing full-body massage or hot stone treatment.
In the evenings there is often a singer and dancing in the lounge.
Vienna
For six centuries the Habsburg dynasty ruled a vast empire from Vienna. An empire that has now fragmented into 19 different states.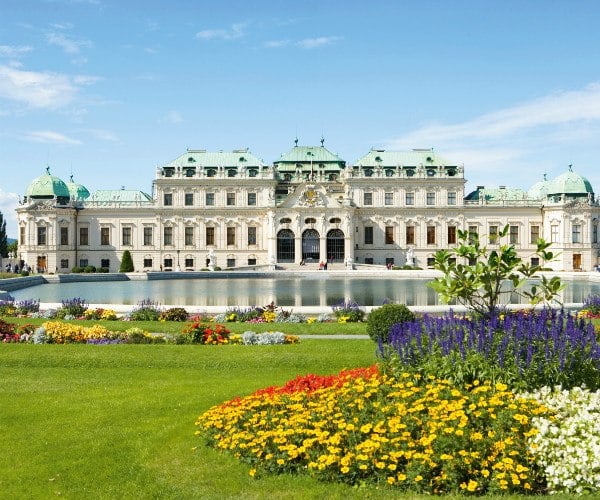 Grand leafy boulevards, four opera houses, three orchestras, elegant palaces and towering gothic churches are the legacy of an era when Europe's eyes turned to Vienna for the latest cultural and fashion trends.
A-ROSA provide an A4 map and guide, plus a briefing lecture, for every city visited. Bikes are available or the International Host will advise you on how to make the most of public transport if you chose to explore independently. But the majority of guests opt for the ease of a guided tour by bus and foot.
Budapest
Sailing into Budapest with a glass of wine and a Hungarian pastry in hand is the way to arrive whilst the guide introduces you to the skylines of both Buda and Pest.
Buda is the green hilly district topped by the Statue of Liberty, "the biggest corkscrew in the world" as our guide later comments. It's also has the hill were heathens put the Pope's emissary into a barrel and rolled him into the Danube. At least canonisation followed for Saint Gellert. Budapest's Parliament building, modelled on Westminster's riverside neo-gothic creation, dominates the waterside.
The tour takes in Heroes Square commemorating the Magyar tribes founding of Hungary in 896. Consequently, 96 is Hungary's lucky number and features prominently in architects' designs – so the Parliament building is 96 metres high.
As well as a stop for panoramic photos looking down from Buda's hills on Hungary's capital there is a tour around the Palace, Matthias' church and Fisherman's Bastion.
Bratislava
Just 45 miles from Vienna and connected by an electric railway, some people see Bratislava as a suburb of Vienna.
A mini-train takes guests to a castle that looks down over Slovakia's capital. Bratislava an architectural A to Z of styles: timbered houses in an Old Town that looks medieval but there are also examples of gothic, baroque and brutalist. With the UFO-like restaurant leaning out over the Danube there are hints of futuristic too.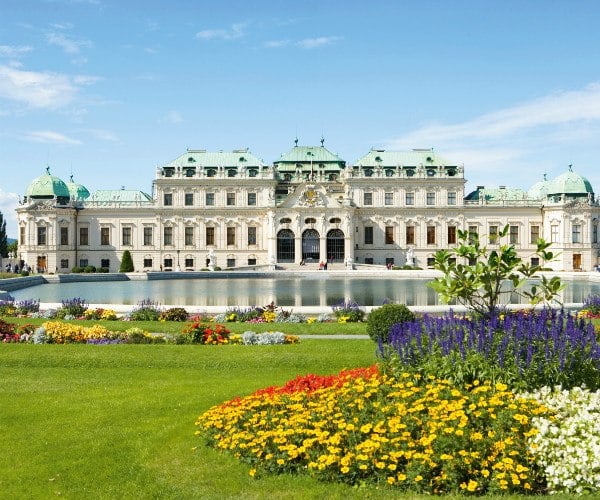 Slovakia escaped from Soviet subservience into the freedom of independence in 1993. Free admission to the National Art Gallery, depending on the exhibition, often gives a sense of Slovakia's difficult past under Nazi and Soviet rule. On the streets, Bratislava's artists celebrate their new-found liberty.
Wachau
On the return journey an excursion to Durnstein and Melk Abbey showcases the beautiful region of Wachau.
A walk along what was once the towpath emphasises that the Danube has been an important trade route for over a millennium and towns such as Durnstein grew rich on the tolls. Such was the volume of traffic that a ferry, large enough to take 40 horses, was required at a village unsurprisingly named "Horse Jump" to help the horses circumnavigate a large lump of granite on the north bank.
This is a fertile valley growing vines, apples, cherries, peaches and above all apricots. There's an annual summer Apricot Festival and an astounding selection of apricot chocolate, jams, schnapps and wine.
Melk Abbey is architecture as propaganda. The balance and harmony of its Baroque architecture was the Benedictine Monastery, fighting back with the Counter Reformation against the Protestant Reformation, with a beautiful representation of the Catholic life.
Marie Theresa clearly thought it was an Abbey fit for a Queen as she stayed at the Abbey on several occasions, sending her furniture ahead before arriving with her entourage of 250 family, courtiers and staff.
Cost
An entry level cabin for the cruise begins from €799. For travellers beginning from the United Kingdom there are packages available with flights, transfers and excursions included.
For example, a 9-day 'Highlights of the Danube' river cruise aboard MS A-ROSA DONNA in May 2020 is priced from £1929pp to include return flights, a seven nights all-inclusive cruise on MS A-ROSA DONNA, two excursions (city tours in Vienna and Budapest), the services of a dedicated Shearings Cruise Manager on board plus overnight stay in Munich. The cost is based on two sharing.
The final verdict
The A-ROSA DONNA is a supremely relaxing way of seeing the sights of the Danube with an incredibly friendly and helpful staff. It's a serene river cruise that effortlessly takes you to three of Europe's great capitals. It's back-to-back city breaks, in luxury, and the ship takes the trauma out of travel. Then there's a chance to walk through the Wachau valley too.
Disclosure: Our river cruise was sponsored by A-ROSA.