If you haven't considered Lake Malawi as a destination already, an image of her azure blue water and picture perfect beaches will probably do the trick. But if you need a little more, here are five reasons that will make you wish you were already there…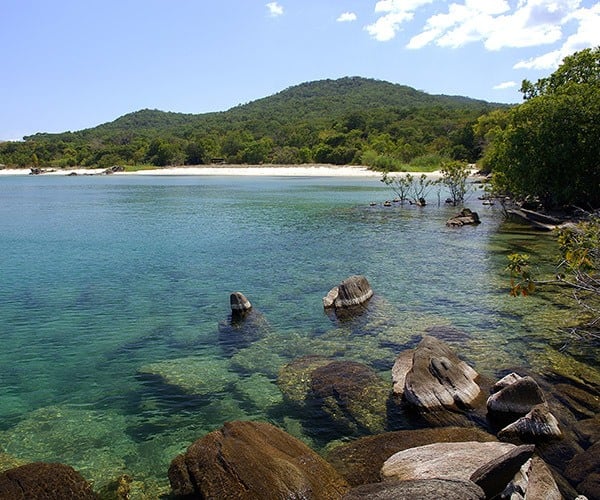 1. You get to travel on the MV Ilala
The MV IlalaFerry is legendary. This lady of the lake was built in Scotland and started her weekly journey around the country in 1951, providing a lifeline to the islands and many remote villages on the lake shore. Traveling on this mini Titanic, with her wooden decks, brass ornaments and friendly staff is a not-to-be-missed experience. From the bar on the top deck, you can enjoy the shoreline or the stunning lake while the ship slowly makes her way to your destination. It is a great place to meet interesting characters and swap tales of your travels. Imagine yourself sitting on the deck, the wind blowing through your hair, the African sun still glowing on your skin and a Malawi gin and tonic in your hand.
This is undoubtedly the best place to experience the true beauty of the 'Lake of Stars'. Lake Malawi was given this nickname by the 19th century explorer, David Livingstone who saw the beauty of the lake by night. It is a magical sight when the Milky Way shows her stunning face in the skies above the lake while the fishermen, in their small dugout canoes, dot the horizon with their sparkling lamps that they use to attract fish. On board is a surprisingly good restaurant (we recommend the chicken salad) and the cabins for your overnight journey are small but sufficient. The Ilala leaves Monkey Bay in the South on a Friday, reaches Chilumba in the North on a Sunday stopping off at various points along the way, then back-tracks South to arrive in her home port on a Wednesday.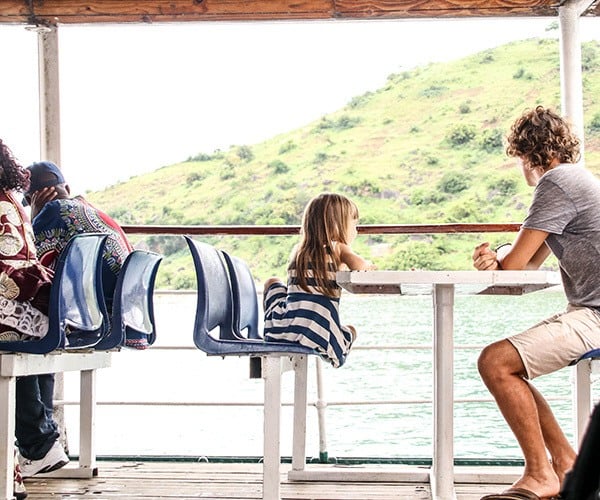 2. You get to swim with the cichlids
Snorkelling and diving in the lake is like swimming in a freshwater version of 'Finding Nemo'! The clear waters at the shoreline play host to many fish. Most of them species of cichlid: small and colourful freshwater fish indigenous and often unique to Lake Malawi. Over 1000 species have been described, and new species are discovered annually.
It is not just their colours and patterns but also their highly organised breeding activities that make them very interesting. All species show some form of parental care for both eggs and larvae, often nurturing free-swimming young until they are weeks or months old. Many cichlids are mouth breeders. They incubate their eggs in their mouths as soon as they are laid. If you are lucky you will see a mother cichlid scoop up her fry with her mouth when danger (probably you) approaches. Don't worry, she is not going to eat them. She will release them once the danger is gone. Her mouth is their safe place. Would you like to experience this for yourself? Most lakeshore lodges have snorkel sets that you can borrow or rent and there are scuba diving facilities on Likoma Island as well as in several places on the mainland.
3. You get to visit an unexpected tropical island
Think clear blue water, beautiful beaches, impressive granite rock bays, baobab trees and a friendly island vibe. You have just described Likoma! Likoma, and her smaller counterpart Chizumulu, are situated on the Eastern side of the lake. They are little parts of Malawi in Mozambican waters. In 1861, Likomawas placed on the Anglican map by bishop ChauncyMaples who founded an Anglican mission post on the island. This stayed the main quarters of the Anglican church in Malawi until after the Second World War. Because of this, most islanders enjoyed good education and almost everybody could read and write.
The most recognisable building on the island, the beautiful St Peter's cathedral, is definitely worth a visit. It is surprisingly big, the same size as the Winchester cathedral in the UK. The church was built between 1903 and 1905 with locally sourced granite and a lot of dedication. The most striking parts are the skilfully made stained-glass windows and the crucifix that is cut out of a tree from Chitambo (in Zambia), the village where David Livingstone died in 1873. Likoma is a divers' paradise, it has facilities for many different water sports, is great for bird watching and cultural visits and it's, well… relaxing.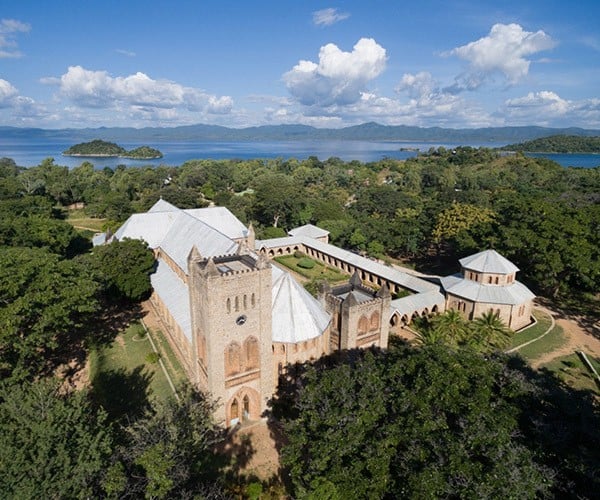 4. You get to enjoy some of the world's whitest beaches
You know what the problem is with many of those seemingly picture perfect beaches? They are often disappointing. When you finally arrive, they are often not as clean and white as they were in the photoshopped picture. Or, you need to share them with many other travellers who were also looking for their perfect paradise. If you want to avoid this, you should hop across the lake to the Mozambique shore from Likoma Island and you will have the most idyllic white beach, on the edge of a thick lush forest all to yourself.
Nkwichi Lodge in the Manda Wilderness is a tranquil oasis and the perfect backdrop for a relaxing holiday. The sand here is so fine and soft that it actually squeaks when you stand on it. In the local chiNyanja language, Nkwichi means 'squeaking sands'. The lodge is committed to offer sustainable tourism with a determination to preserve both the environment and the surrounding communities. The spacious chalets are artfully integrated in the environment and give plenty of privacy. The lodge's outdoor bathtubs and star beds are the kind of experiences that appear on bucket lists and you should try them for yourself to feel utterly spoiled and relaxed. If you are looking for an indulgent escape from your everyday business (and that perfect beach) you have found your destination!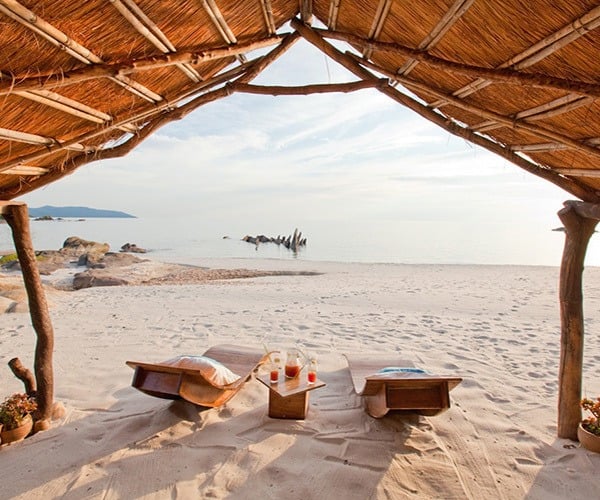 5. You get to hike in a unique and mostly untouched hiker's paradise
Travel to the rugged Northern part of the lake shore and you will encounter a world so remote, that it may as well be on an island. No roads connect this place to the rest of the mainland because the steep mountains make it impossible to build one. You can choose to explore this region by boat but to make it really come alive you can come ashore and hike from one place to the next. It feels like you are traveling back in time as you make your way on the centuries-old lakeshore path past steep mountains, deep waters and small fishing villages. There are no cars or motorbikes, just boats and friendly people who will make sure that you never get lost.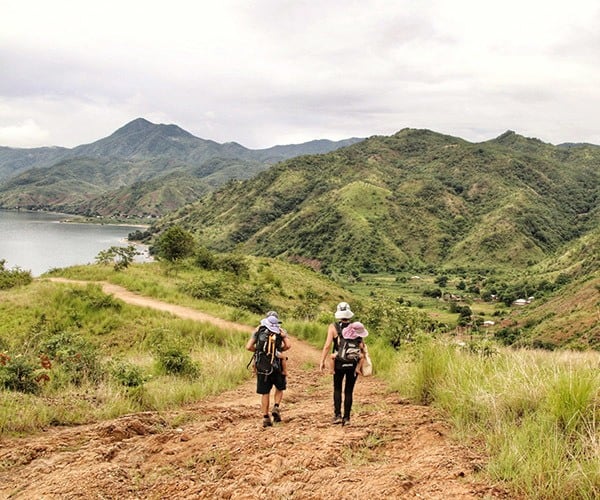 When you stroll over the beaches you will see that fishing is the main source of income. However, don't expect big trawlers lining the shore. Fishing is done with the quintessential dugout canoes and small wooden boats. Traveling slowly through this piece of the country makes you gain a deeper understanding of what it must be like to live in a place so remote. There are two lodges on this beautiful strip between Nkhata Bay and Mlowe.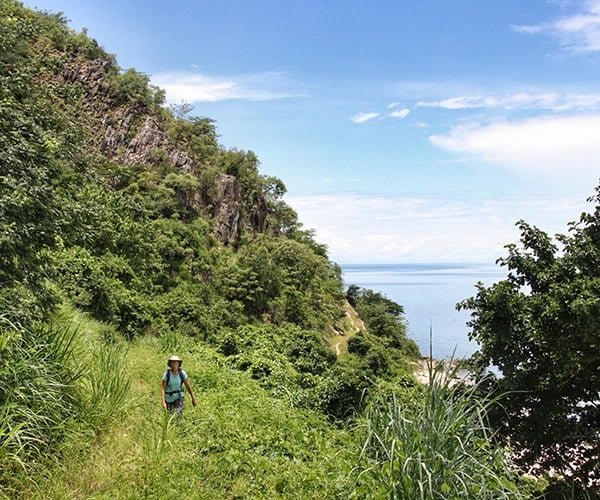 Kelly White is Director of the Malawi Travel Marketing Consortium. Malawi Travel Marketing Consortium aims to provide you with the best information to make Malawi your tourism destination.
If you would like to be a guest blogger on A Luxury Travel Blog in order to raise your profile, please contact us.