Glamping; one of those made-up words that goes viral and suddenly everyone and their neighbour seems to have been glamorous camping. It started on festival grounds, where money was to be made from VIP sections that kept you clear of most of the muddy crowds. And then it went a bit more mainstream, with bunting appearing on bell tents across the
UK
. Now it's a large niche of the staycation holiday market, the definition of what counts as glamping having widened and blurred as businesses keep trying to outdo each other to stand out from the crowd. In other words, glamping has evolved.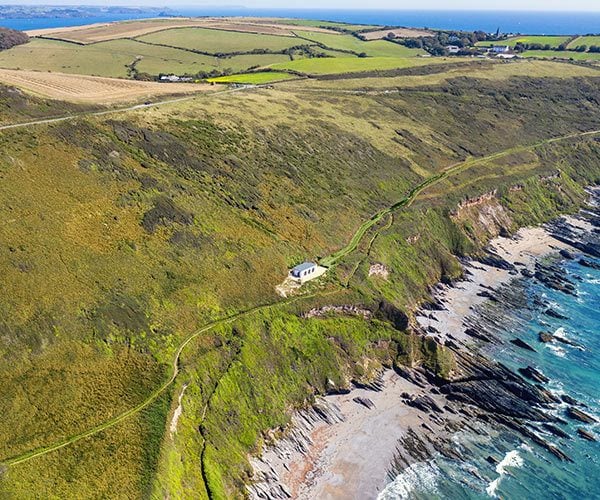 What is glamorous camping?
Let's start at the beginning. Camping is one of those love it or hate it things. Some people love the stark contrast to the modern world, getting in touch with survival instincts and living simply for a few days. Others can't think of anything worse. Even seasoned campers have to admit it would be better if you didn't have to do a midnight walk in the rain to the shared toilet block. Or if the ground sheet offered a little more protection from the surprisingly stony ground. And no-one enjoys the feeling of cold wet canvas stuck to your face if you get too close to the edge. Glamping arrived to offer a slightly more comfortable experience. So you could still go back to basics but without having to suffer for your standpoint – glamping is likely to satisfy any city slicker seeking a little refuge in nature—without foregoing any of life's luxuries.
What is luxury glamping?
Nowadays it's not good enough to put up some bunting on a bell tent and call it glamourous camping. We want creature comforts. We want amenities. We want a hot tub! We want space to relax. And you can't fully relax when you're wondering if you dug that tent peg deep enough. Luxury glamping goes further than a few homely decorations and a trendy throw rug. Luxury glamping means glamping in comfort and en suite. You can't call it luxury if it doesn't have a decent loo, luxury is not a lumpy camp bed, luxury needs hot water. Luxury glamping is getting close to the great outdoors without sacrificing the home comforts that let you actually relax on holiday. You don't have to worry about the weather, because the facilities will cope with whatever Mother Nature throws your way.
How has glamping evolved?
There's been a turn of the tide in the unique holiday accommodation market. We've been tracking the signs – the people want something a little more special, something a little more considered, something that looks great on their Instagram feed. Most glamping offerings are too close to glamping – great for the niche of people who want to stay true to their childhood memories of camping in the 80s, but most people are wondering whatever possessed their parents to pick up a tent pole back then. The glamping niche is stretching its canvas hold to a product that's much closer to boutique holiday cottages than it is tents. There has to be a wow factor.
'Wow' places to stay
Very simply, somewhere that makes you say wow is going to be worth your hard-earned money, a certain standard of accommodation that lets you reconnect with the wild, but on your own terms. Somewhere you can get a decent night's sleep but step out into a field, not a street in the morning. You get to tick all the traditional boxes of what makes a good family holiday (or couples' getaway) – tree-climbing, meadow-running, star-gazing memories from your youth but with a proper bed, a hot shower, flushing loo and decent cooking facilities to make sure everything runs smoothly. Not that you'll pay much attention to the facilities when you're in a location that leaves you open-mouthed.
Where to go glamping
Find somewhere that shines a spotlight on individuality but makes your life easier, somewhere carefully selected for its USPs, not to fill numbers in a portfolio. Find somewhere that takes you on a journey you'll enjoy, through beautifully written stories to land you at your perfect place to stay in the UK. Find somewhere to stay that makes you feel like you again.
Katie Chown is Co-Creator of Where Oh Where. Where Oh Where is a new way of discovering your perfect place to stay in the UK, with luxury hideaways that go beyond glamping.
If you would like to be a guest blogger on A Luxury Travel Blogin order to raise your profile, please contact us.
Did you enjoy this article?
Receive similar content direct to your inbox.