By
Nabeel Shariff
on Nov 20, 2019 in
Africa
,
Asia
,
Attractions
,
Bahamas
,
Caribbean
,
Going Out
,
Maldives
,
Middle East
,
Morocco
,
Regions
,
South Africa
,
United Arab Emirates
Depending on where in the world you're based, you may already be enduring cold bitter winds and inches of snow. It's now that time of the year when the kids are out playing, enjoying the short days and snow, while us adults dread the bitter mornings and not having enough time in the day. With the Winter season creeping upon us, many Muslim travellers are looking to escape the cold weather and embark on a holiday full of sun, sand and sea. Not everyone is a fan of the Winter season, which makes it the ideal opportunity to lock up, pack your bags, and head somewhere warm.
This Winter, why not escape the cold and embark on a halal holiday where the sun shines bright, and the only cold wind you'll have to endure is that blowing out of your hotel's air conditioning unit? To help you decide on where to travel to next, we've selected 5 Winter hideouts that are perfect for Muslim families and couples looking for a quick escape during the holidays to make the most of the below breathtaking destinations.
Ever heard of a safari in the Winter? It may sound like an odd one, but South Africa's Cape Town is a perfect halal destination offering plenty of fun activities and sun for visitors of all ages. If you weren't able to enjoy a summer holiday, you're in luck! December is actually one of the hottest months in Cape Town with daytime temperatures often rising to the mid-'30s, with warm nights and little to no rain. Hot and cloudless days make it perfect for a trip in the wild, or for those that are looking to simply relax and roam, then Cape Town has plenty to offer. From hotels, shopping centres, endless cafes, and a handful of activities and experiences, this vibrant destination is great for those looking for a lively holiday with plenty of events, festivals, concerts, and outdoor activities taking place.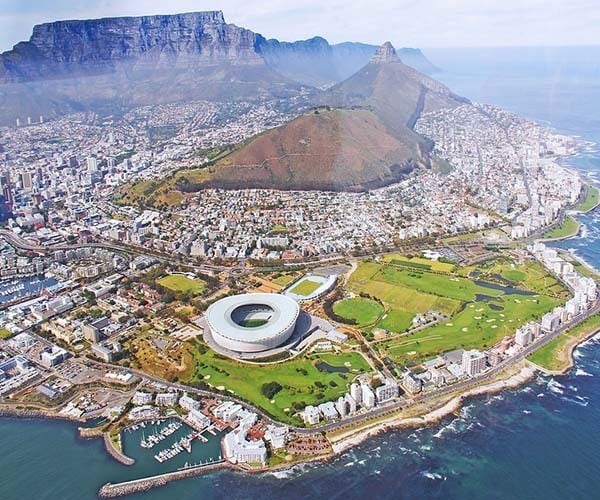 The Bahamas
When you hear the words 'The Bahamas' you probably think of paradise, and that's no different when visiting in December. Blessed with gorgeous tropical weather almost all year round, you won't go wrong by adding this beautiful country to your list. If you're looking to beat the cold Winter in the month of January, the Bahamas would be a great choice. With the high season being mostly during October and November, January is considered the cheapest time to visit and the best! Hurricane season would have passed, the flock of tourists have died down, and the weather is spot on with tropical breezes and warm sunny days. Definitely a place for beach lovers and those looking for a paradise-like getaway, the Bahamas has plenty of water-related activities, excursions, and relaxing resorts to make the most of.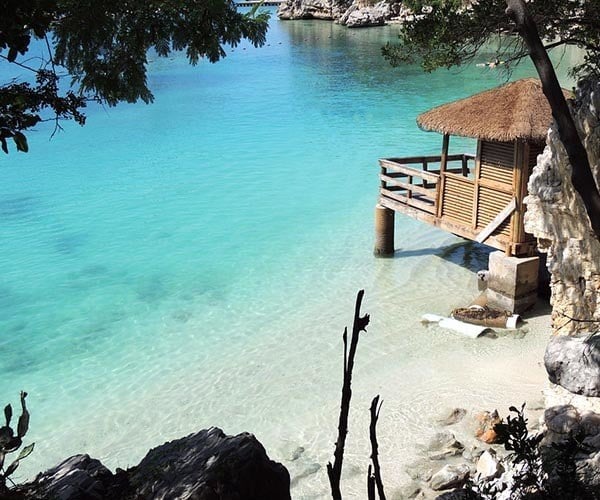 The northern African nation of Morocco is a destination with so many stunning spots to explore. However, being a very hot and humid country, it can become quite overwhelming. Being a popular tourist destination for Muslim travellers, Morocco is the ideal holiday getaway for tourists of all ages looking to explore and discover the history of the country. One of the major benefits of travelling to Morocco during the Winter season is the weather. It's during this time of the year that the weather is bearable, with more breezes and not as much blazing sun! Even places such as the Sahara Desert are suitable to enjoy, while plenty of other spots such as Casablanca, Meknes, Rabat, Essaouira and more are equally as pleasant. Morocco is also home to a wide variety of exotic food, the perfect place to enjoy delicious halal cuisine.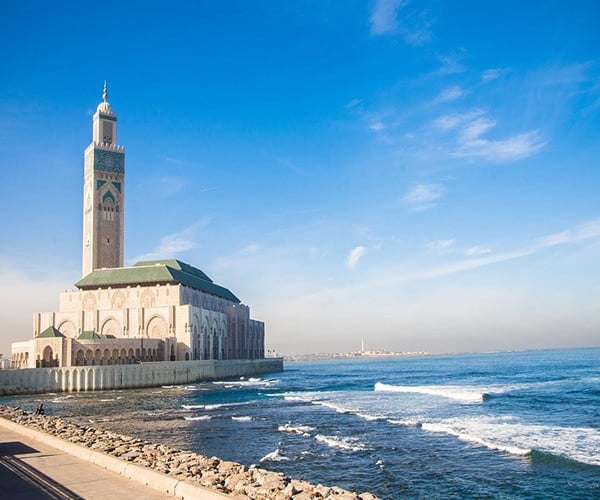 The Maldives
Another exotic destination ideal for Muslim honeymooners looking to celebrate their new milestone in life, the Maldives is a tropical holiday choice during the winter months. Despite December being classified as quite an unpredictable month when it comes down to the weather, by mid-December the weather is amazing! The Maldives is home to some of the most luxurious and breathtaking hotels and resorts the world has to offer, making it an extra special destination for those on a romantic getaway. There are plenty of activities and excursions waiting to be explored, however, simply sitting back and soaking up the sun is more than enough. The Maldives is definitely a place to consider if you're looking to truly unwind and forget about the Winter months. 
Dubai, United Arab Emirates
During the month of December, Dubai has already started to transition into the slightly cooler season. It's this time of the year that Muslim families and guests can enjoy cooler days exploring this futuristic and mouth dropping Emirate of the UAE. Despite the cooler weather, Dubai in December is still warm enough to enjoy the beach, with sunscreen still a must! During the festive season of December, Dubai tends to become a shopping paradise for tourists looking to enjoy bargains, special attractions and activities, and even freebies! With the school holidays in place, Dubai is known to offer extra special discounts on certain iconic hotspots such as the Burj Khalifa experience, desert safaris, theme parks and more.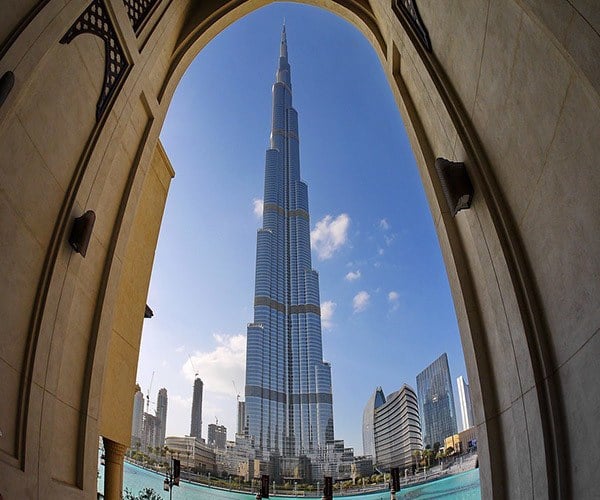 Nabeel Shariff is the Owner of Luxury Halal Travel. Luxury Halal Travel brings together some of the world's leading hotel brands to offer Muslim travellers incredible experiences whilst observing their Muslim faith.
If you would like to be a guest blogger on A Luxury Travel Blog in order to raise your profile, please contact us.