By
Linas Ceikus
on Jan 03, 2020 in
Africa
,
Barbados
,
Caribbean
,
Connecticut
,
Cruises & Boat Travel
,
Europe
,
Hawaii
,
Netherlands
,
North America
,
Regions
,
Speciality Travel
,
USA
,
Western Europe
,
Zambia
,
Zimbabwe
If giant cruise liners dropping thousands of passengers at every port-of-call isn't your idea of fun, perhaps something a little more compact, and a little more luxurious would be closer to your tastes. All around the world mini cruises – some lasting only several hours – can offer unique and unusual perspectives to many seemingly familiar places. Add a sumptuous dinner into the equation and you lift the experience to an even higher level of luxury. Add another delectable ingredient – the surrounding landscape, the sights, the sounds, the color, and the history – and the entire experience becomes not just one great adventure of discovery, but an entire compendium of delights to cherish for years to come.
Barbados, the jewel of the Caribbean 
Even the word Barbados conjures up images of golden beaches, cloudless skies, shimmering azure blue waters, rolling green plantations, and rainbow-colored cocktails sipped in the shade of a grove of seafront palms. Add to that idyllic scenario the prospect of a luxurious and romantic dinner cruise with the island's coastline as the backdrop.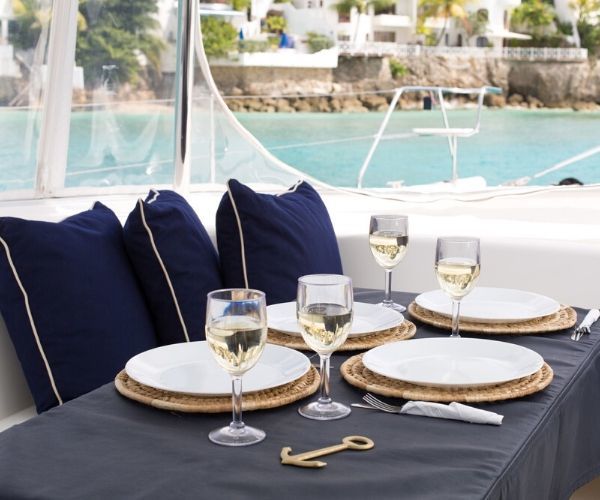 Barbados is high on the wish list for honeymooners, but you don't have to be a newlywed to step onboard a sleek luxury catamaran and take to the seas. Settle into your cruise with a welcoming drink in hand and let the ship's crew do the hard work. Eventually, your vessel will sail into a secluded cove and weigh anchor where a selection of typical Bahamian foods will be served.
Following dinner, you can choose to take a dip in the crystal waters, and if you're lucky there may even be a chance to swim with the majestic sea turtles who call the waters around the island their home. At another port of call on your luxury cruise, you'll have a chance to dive down to a 19th-century shipwreck, delicately covered in corals and other brilliantly-colored marine life. No visit to Barbados should be considered complete without undertaking this amazing experience.
Sunset cruise on the Zambezi River
Ever since 1498, when Vasco da Gama became the first European to set eyes on the mighty Zambezi River, this vast African waterway has inspired armies of explorers, sightseers, and adventurers. Not much has changed in the intervening years, the river still attracts people from all over to world to experience the majesty of Africa's fourth-largest river, and of course, the legendary Victoria Falls. One of the best ways of imprinting this mighty river on your mind is through the experience of a Zambezi sunset river cruise.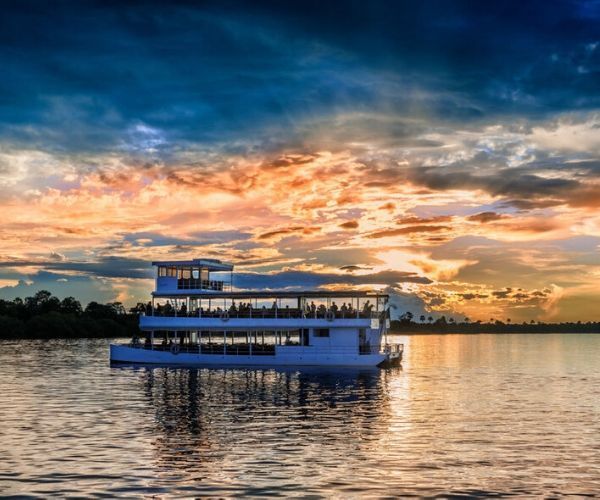 Having been whisked from your hotel in Livingstone this amazing adventure begins the moment you set foot aboard your vessel and set sail onto this great river. A professional and hugely knowledgable guide will keep you informed and entertained with amazing facts about the river, the forests, the tribes who have inhabited the region for centuries, and of course, the wildlife you're likely to encounter. You'll be sure to spot crocodiles, hippopotamus, zebra, and hopefully, even elephant as your journey continues. Plus, the abundance of birdlife is staggering and sure to thrill even an amateur bird-watcher, with over 400 species of birds which gather along the riverbanks be sure to bring your binoculars. You'll also be served snacks and drinks to enjoy as you undertake this incredible river safari. A river cruise like no other, and one that's sure to provide you with some unforgettable and precious memories to last for years to come.
Maui sunset dinner cruise for two
If you want to celebrate a special occasion in the company of someone special, this is the way to do it. Onboard a comfortable and spacious catamaran this Maui sunset dinner cruise will let you soak up the marvels of an Hawaiian sunset while taking in the beauty of the surrounding islands.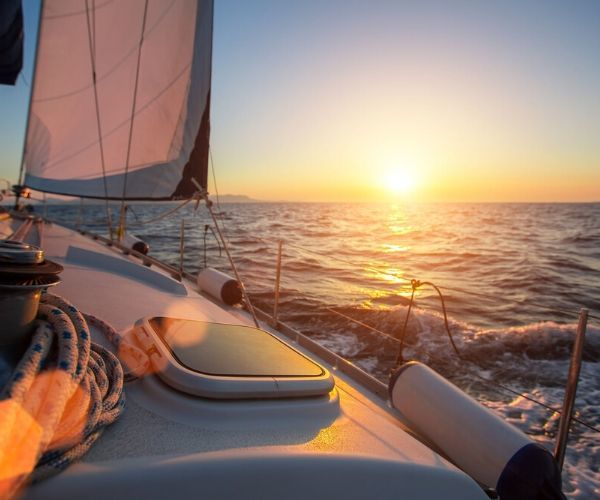 Imagine relaxing onboard your ship, dining on a sumptuous meal prepared by an award-winning chef, toasting the sunset with fine wines and champagnes, as the trade winds carry you between Maui, Molokai, and Lania. Surrounded by amazing scenery on all sides, including the splendors of the Kahalawai Mountains, this really is a moment to be savored in the celebration of life. Whether you choose this incredible experience as a honeymoon, birthday, or anniversary celebration, or if you just happen to appreciate the finer things in life this is definitely an experience not to be overlooked.
As the sun slowly sets over the Pacific Ocean and the islands of Hawaii it's hard to believe that there is a real-world back on terra firma waiting for your return. But for a couple of magical hours sit back with a glass of wine in hand and imagine if every sunset could be just like this.
Connecticut lobster cruise for two
Step onboard a New England tall ship and take a voyage back in time. This unique dinner cruise pivots around a luxurious meal set in the comfort of a fully-refurbished tall ship, ensuring comfort, space, and safety. In order to increase your appetite, you'll be invited to help raise the mainsails, plot the course and even take a turn at the helm.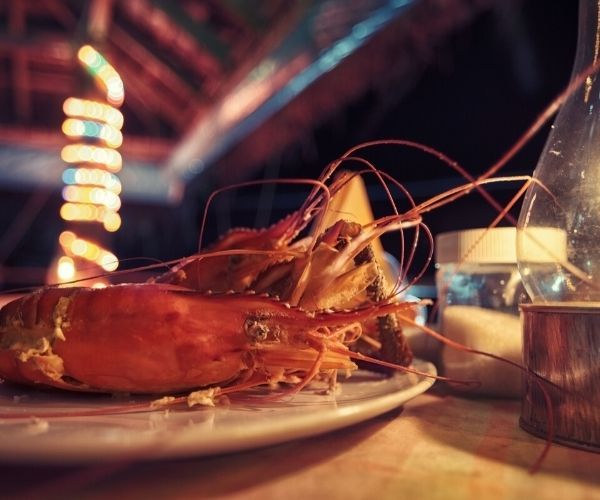 Leaving Connecticut behind you your voyage begins with a tour of the Thames River, sentried by the formidable forts of Griswold and Turnbull. You'll also see Avery Point and the Ledge lighthouse, a returning beacon for sailors for many years. You'll also learn about life at sea and on land from your specialist guide.
Then it's time for the main attraction, a classic and mouthwatering New England lobster dinner, featuring a 1.25lb lobster, delicious clam chowder with sides, sweet dessert, along with a selection of both hot and cold beverages – you can even bring your own wine. This is the perfect experience to help with celebrating a major life event, and an experience that is sure to live long in the memory. 
Amsterdam dinner cruise
Amsterdam, a Unesco World Heritage city interlaced with a vast network of canals and waterways is always high on every traveler's wish list. The city is a pure delight and perfectly designed for discovery either on foot or by bicycle. But, if you really want to capture a totally unique Amsterdam perspective then take to the water and enjoy the pleasure of a city mini dinner cruise. Your vessel will wend its way through the city's waterways past many of the iconic sights, monuments, and architectural delights on offer.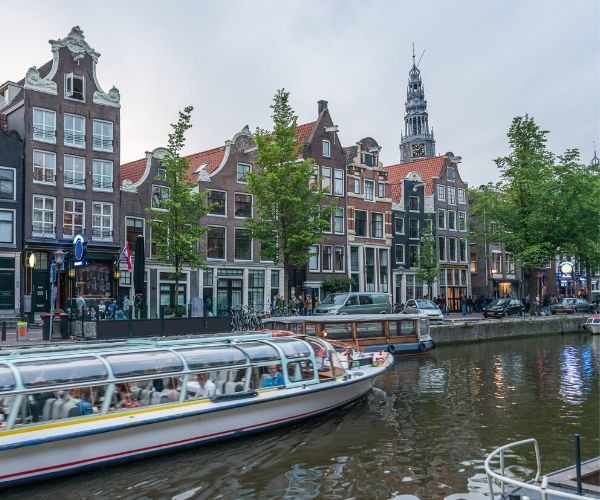 Amsterdam's canals were first excavated during the bustling commerce of the 17th century, with the rich merchant's houses from the same epoch still visible along your entire cruise route. While dining on a sumptuous, and lovingly prepared 4-course meal, a multilingual commentary will entertain you and your partner with stories, tales, anecdotes, and legends from old Amsterdam. 
Along with the stories behind the city's history, you will glide comfortably past the city's major landmarks; Magere Bridge, the Old Port area, and the famous Anne Frank House. As a bonus, the city of Amsterdam is very proud of its historic landmarks which are mostly illuminated during the hours of darkness, making this the most perfect and romantic way to enjoy and drink-in the flavors of the city.
Linas Ceikus is CEO and Founder of Tinggly. Tinggly is an experiential gift company offering you the chance to give unique experience gifts in lieu of material possessions, ideal for all discerning travel-lovers.
If you would like to be a guest blogger on A Luxury Travel Blog in order to raise your profile, please contact us.