Langkawi, Malaysia: 10 reasons to visit
Bathing in the warm aquamarine Andaman Sea, Langkawi is an archipelago of 99 Malaysian islands just shy of the border with Thailand.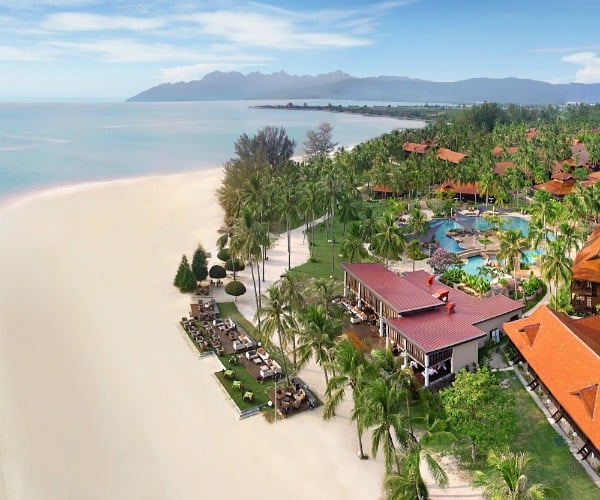 White sand beaches backed by dense rain forests provide a base for relaxing holidays. But Langkawi is also a base for adrenaline infused adventures too.
The Oriental Village
The Oriental Village
is an ideal place to start an exploration of Langkawi. Our visit there was organised by
Langkawi Development Authority
and there you can take the world's steepest cable car to ascend through the lush rain-forests. This is a location designed for Instagram; every view back down over the dense emerald forests, over the verdant valleys and across to Thailand, is another one to snap.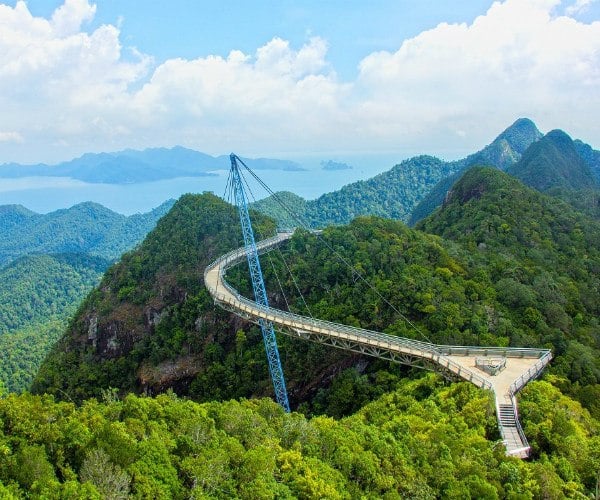 Then there is the Sky Bridge, a crescent of steel and glass, suspended in the blue void where the stupendous vertical views are between your feet. Back down at ground level, 12 projectors at the SkyDome puts Langkawi and the planet into a spectacular 360 degree dramatic perspective. A 3D adventure at Skyrex gets up close and very personal with dinosaurs from the days when they roamed the planet.
Umgawa legendary adventures zipline
So much of Langkawi is soaring rain-forest that a zipline through the UNESCO recognised geo-park with
Umgawa Legendary Adventures
is a must-do event.
Even if you think you lack a head for heights both the graduated course of 12 ziplines, peaking with a 200 metres run, and the friendly staff soon build your confidence. Starting with a short descent you soon feel ready to go hands free and turn at 90 degrees for the best views of Seven Wells waterfalls. The staff can spot monkeys, flying snakes and flying squirrels at a distance, before you finally abseil back down onto terra firma.
Sunset dinner cruise
Late afternoon, sail from the harbour with
Avante Yacht Charters
, there's a relaxed good times vibe on the warm breeze. Sailing between the tall craggy island cliffs that make up the Langkawi archipelago, anchor is dropped for guests to swim.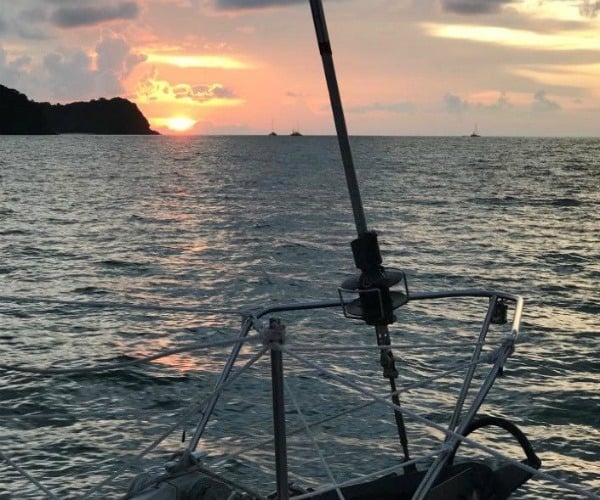 Then, after dinner has been served, and with drinks still flowing, the catamaran sails into a blood red sunset.
Jet-ski safari
You could opt for 30 minutes of fun, courtesy of
Mega Watersports
, zipping through and skimming over the warm ripples of the bay. Salt spray flecks those essential sun glasses. Or you could head off into the Andaman Sea for a 35 kilometres jet-ski safari, your tour guide leading an arrowhead formation of thrilled jet-skiers heading for adventure.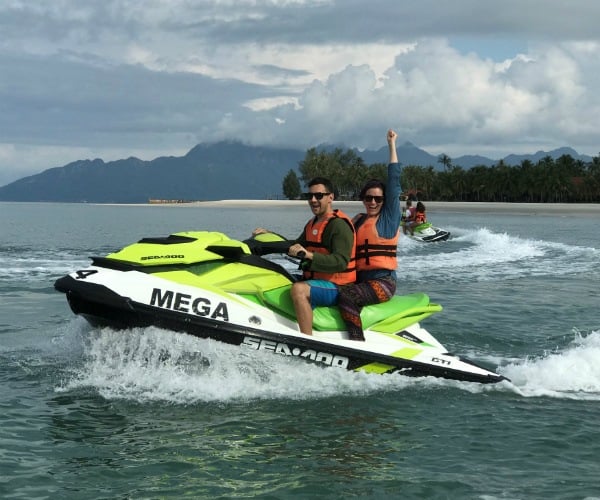 Moor up for much a needed drinks break and a cooling swim in a pure spring water lake. Then your guide will take you close to an island's cliffs to view trees growing out of the merest fissure and birds' nests only accessible to those who can fly. With so many islands uninhabited, some even submerged at high-tide, your party can claim as their own, for a 20 minutes break, a Robinson Cruise spot of paradise.
Langkawi Old Charm experience
Step back into Langkawi's past for an evening run by
Dev's Adventure Tours
. After a welcome at a traditional Malaysian house, take a guided walking tour through the rice paddy fields. To a soundtrack of cicadas, your guide tells the never-ending food-chain battle of insects, frogs, snakes and eagles in this water-logged environment.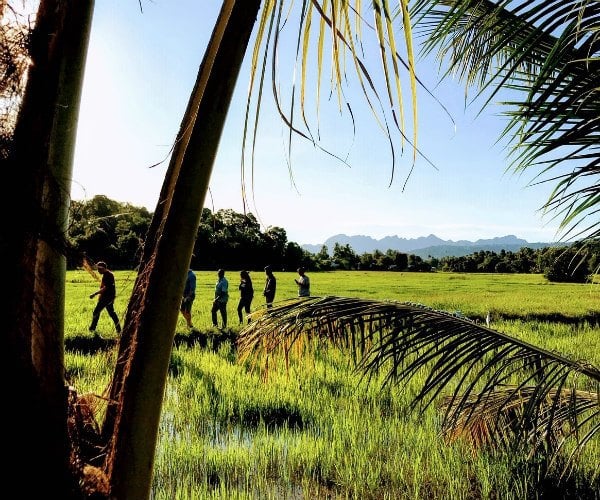 As we chop chicken, heat spices, slice mango and create roti in the kitchen, the hosts gossip of shopping in the markets and families divided over smelly durians: you either love'em or hate them. Chatter continues over a gently spiced chicken curry, surprisingly tasty as we have cooked it ourselves. Worryingly our hosts speak of changes to the rice seasons, the rainy season is no longer as regular as it was, and the crop is dependent on man's irrigation systems.
Mangrove cruise
First stop on Dev's Adventure Tours' mangrove cruise is a vast cave system filled with insect-eating bats; an eerie subterranean limestone cathedral of stalactites and stalagmites.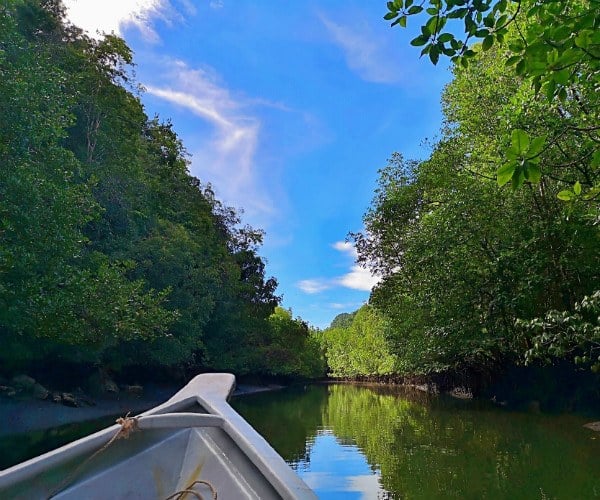 Cruising through the islands you may spot snakes basking on branches and eagles swooping for their lunch. Dropping anchor off a sandbar, there may be a chance to swim in the clear waters of the Andaman Sea. Then it's time for a lunch-stop.
The Danna Langkawi
With architectural echoes of luxurious colonial living, the
Danna Langkawi
is an elegant 5* hotel. White frangipani flowers float romantically on the vast infinity pool. An immaculately curated palm-fringed white sand beach completes the paradise. Days begin with champagne breakfast in Planters restaurant, a sumptuous buffet where western breakfast meets oriental tastes too.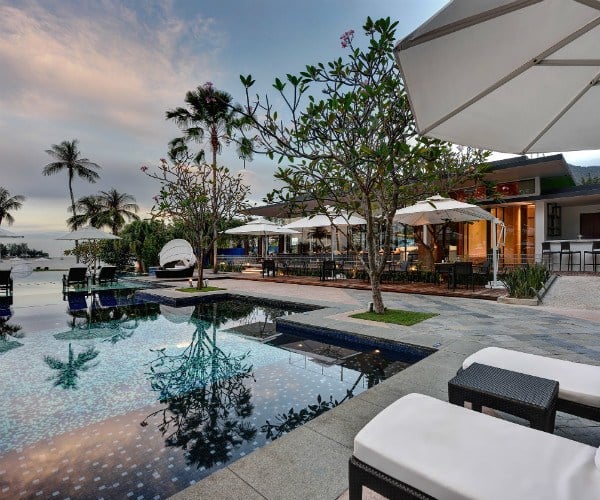 As well as spacious rooms around the hotel's Garden of Eden planting central courtyard and pools of giant Koi, the Danna offers detached villas featuring private swimming pool and beach access.
The Meritus Pelangi Beach Resort and Spa, Langkawi
One kilometre of beachfront, sun loungers waiting under Casuarina trees shaped as umbrellas, makes the
Meritus Pelangi Beach Resort and Spa, Langkawi
a favourite with visitors to the archipelago.
The Spice Market, at the heart of a hotel designed in the style of a Malaysian village, offers a huge variety of Chinese, Indian, Malay and Thai dishes throughout the day. Though CBa with romantic dining on the beach, as the sun sets, is a bar and restaurant that is popular with the honeymooners.
Ambong Pool Villas
A stay at
Ambong Pool Villas
, a stylish rainforest resort, designed into the hillside, provides the opportunity to appreciate Langkawi's natural environment. Each of the villas, furnished with traditional dark wood, provides either a sunrise or sunset view from its own private infinity pool. Huge glass windows, invite you into the rainforest with its birdsong, chattering monkeys and hornbills flying from tree to tree.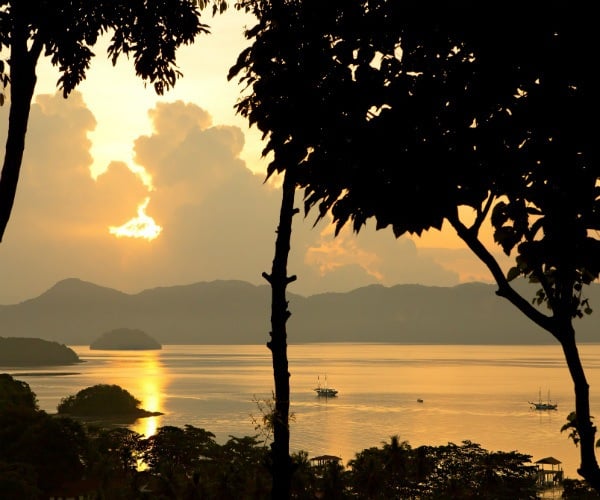 Private dining is an option, beginning with breakfast served on your patio and a chef to cook a BBQ in the evening. Though it's definitely worth calling in at the Rimba restaurant for the Ambong Signature Skewers or the Whole Fish Bakar with Air Assam or Squid Ink Sambal Spaghetti.
Qatar Airways
Taking a
Qatar Airways
flight to Langkawi is the way to make air travel easy and luxurious. Winners of the Skytrax 2019 Airline of the Year Award, Doha's modern fleet, attentive service and Oryx entertainment system make the hours pass quickly.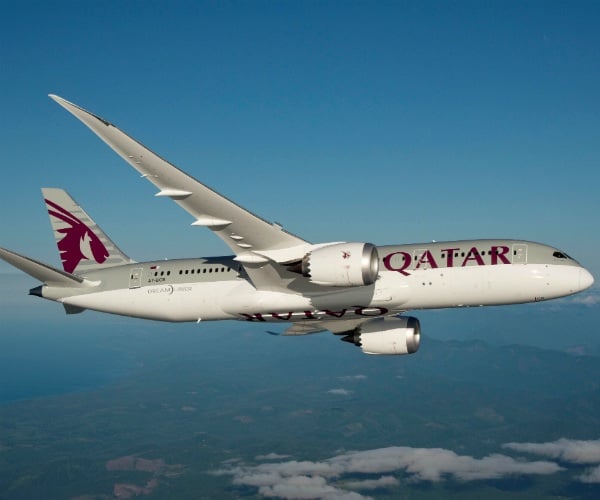 With Doha, Qatar's capital, as the heart of its Qatar Airway's hub, a stop of a couple of hours is an ideal opportunity to stretch your legs. If you are flying Business Class – and Qatar Airways also took the Skytrax 2019 awards for Best Business Class and Best Business Class Seat – you can enjoy the facilities of Qatar Airway's Business Lounge too.
Disclosure: Our visit was sponsored by The Danna Langkawi, Meritus Pelangi Beach Resort and Qatar Airways. 
Did you enjoy this article?
Receive similar content direct to your inbox.