By
Kerrie Potts
on Jan 11, 2020 in
Attractions
,
Featured
,
Florida
,
Food and Drink
,
Going Out
,
North America
,
Regions
,
Restaurants
,
Spas & Pampering
,
Speciality Travel
,
Travel Miscellany
,
USA
Heading to Disney is the trip of a lifetime for many people. However, for some parents, the thought of the constant noise, bustle and endless queues can be slightly off-putting. However, there are ways to have more of an adult time with luxury around every corner and strike a balance between kid time and something a little more sophisticated. The starting point is to plan well in advance and get some harder to get tickets booked before your plane even leaves the tarmac at home.
Beginning with accommodation, the first trick that the experienced luxury traveller knows is to stay in a rental villa rather than a park hotel, this way when you get home at night you have the place to yourselves, and what an elegance location a rental home is. Be sure to book one with a pool, and you can be far from the madding crowds in moments, close the front door, pour a glass of wine and take a dip while the kids watch a movie in the cinema room. Here are five more awesome ways to bring even more luxury to your trip to Disney Orlando.
1. Queue busting
Money can buy you most things, including the right to skip the queues. If you catch a snap of a celeb at Disney, you may notice they are closely followed by characters dressed in red tartan vests. These are the VIP tour guides and are there to make sure you have the best day, free from trivialities like queuing. You don't have to be rich and famous; anyone can purchase a VIP access pass and have a guide for the day. Alternatively, why not book the Ultimate Day of Thrills which is a set range of activities, again avoiding the need to queue and it includes a private safari tour of Animal Kingdom.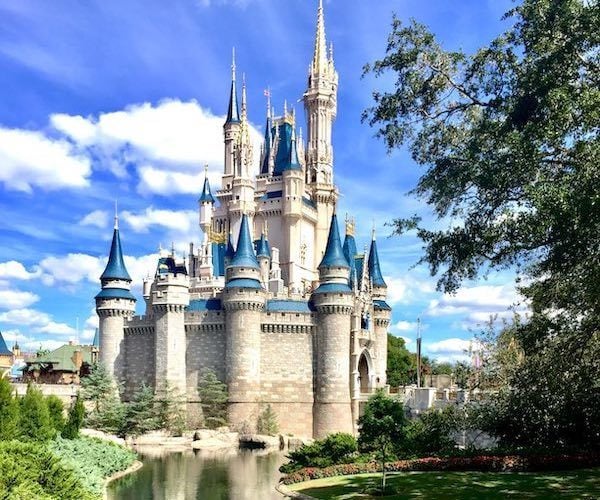 2. Check out the Four Seasons
This 26-acre resort is all about luxury, and there is plenty to do for the whole family. You can take a day out from the park life and head to the Four Seasons Orlando instead. For your peace of mind, you can book the children into the kid's club, which is fully supervised, and they get to play at Explorer Island while you take five. If you want to join the fun, there is an excellent range of fountains, waterslides and a lazy river to keep you all amused. There is an opulent spa offering all sorts of wonderful treatments or an adults-only pool by the lakeside. At the end of the day, why not head to the rooftop which boasts not only a stunning panorama of the Disney Parks but also is home to Capa, the most delicious steakhouse in the resort with a Spanish theme and a great vantage point for the nightly firework display.
3. Stay after hours
Once the Magic Kingdom closes for the day, the Disney After Hours begins. For a limited number of ticket holders, 25 of their best attractions are open, and the private Disney experience can begin. Not only can you play away, but you will be treated to a bevvy of complimentary snacks like popcorn and ice cream. If you have a little princess in waiting you can check out the Bibbidi Bobbidi Boutique where they can be transformed, hair and makeup as well as the best dress ever, into a Disney princess for the evening, from Cinderella to Snow White and more. You can also head behind the scenes at the Animal Kingdom for a private safari and some closeup encounters of the animal kind.
4. Victoria & Albert's
The only triple-A Five Diamond restaurant in Central Florida, you will find Victoria & Albert's tucked neatly away in the Grand Floridan Resort. This is situated just the other side of the Lagoon to the Magic Kingdom and one lucky seating each night can dine at the chef's table. The chef was a 2016 James Beard Foundation's Best Chef in the South semi-finalist so you can be sure of the most amazing creations. Spread over 13 courses with plenty of chance to choose your favourite elements, this is the finest of dining experiences. When you leave, you also get a high-class doggy-bag loaded with the most exquisite handmade chocolates made in the venue. Enjoy for support or perhaps as a real holiday breakfast with a glass of bubbly.
For a more child-friendly eating experience, what about attending high tea at the Garden View Tea Room, also located within the Grand Floridian Resort. There are two menus, the classic brew and the regal-theme tea, both packed with delicious cakes, scones and finger sandwiches, all washed down with tea in elegant cups and saucers or perhaps a beaker of juice for the little prince and princesses.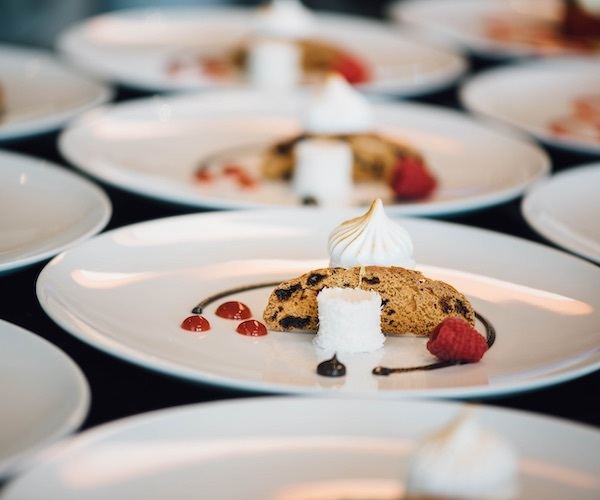 5. Head to the spa
When you really need to get away from it all, consider heading to one of Disney's many amazing spas. There are several to choose from and when your feet have had enough of walking it is time to pamper yourself and indulge in one of their many treatments. The Senses Spa, which is found at the Grand Floridian Resort, has fifteen amazing treatment rooms which feature the highest levels of luxury from heated treatment tables to microfibre silk sheets. Even the lighting is designed to heal with chakra lighten that matches to your treatment for a totally out of body experience that will leave you relaxed and revived. You can relax in the whirlpool and enjoy the feel of a heated loaner when you get out, or head to the steam room to sweat it out. There are also several massage treatments on offer from the Rose Hydrating Body Treatment to the Warm Bamboo Massage, each bringing something different, so you might find it hard to choose as they all sound utterly amazing. The answer to that is, of course, to stay longer or come back another day so that you can fit them all in.
Kerrie Potts is CEO at Exclusive Private Villas Limited. Exclusive Private Villas offers exquisite, handpicked luxury villas around the world.
If you would like to be a guest blogger on A Luxury Travel Blog in order to raise your profile, please contact us.