By
Paul Johnson
on Jan 19, 2020 in
Accommodation
,
Air Travel
,
Australia
,
Cruises & Boat Travel
,
Hotels
,
Mexico
,
North America
,
Oceania
,
Regions
,
Speciality Travel
,
USA
Here's a round-up of luxury travel stories that have caught the eye this week. To make sure you receive these new weekly alerts in your web browser, please click on the red bell icon in the bottom right hand corner of the page and click 'subscribe' (works on desktop only – for other ways to subscribe, please click here). This will also alert you to any other posts on the blog. Should you wish, you can unsubscribe at any time, by clicking on the icon again and selecting 'unsubscribe'.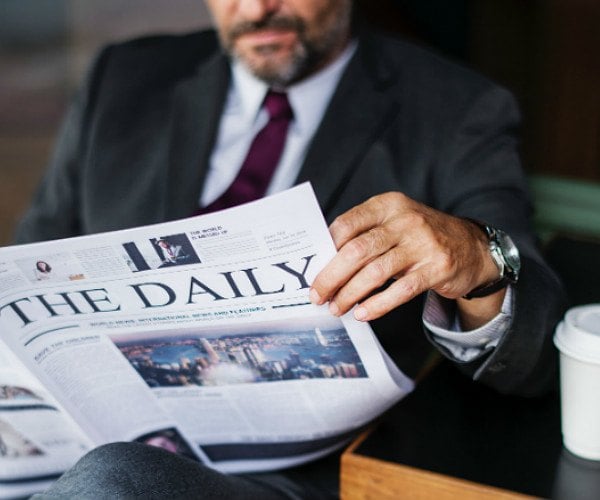 Stylishly sustainable 200-foot-long superyacht points towards the future
During my previous life as a long distance sailor and "yachting journalist", I sailed on, and competed against, numerous Philippe Briand designs. So when I found out the award-winning designer was working on a 200-foot-long sailing superyacht concept, I was not surprised to learn that it was that was intended to outperform all other yachts in its class. But I also learned it's designed to be more than just fast… [read more]
Pilots sat back and watched a plane take off entirely on its own as Airbus gets one step closer to fully self-flying aircraft
Airbus released photos on Wednesday of a flight test it conducted last month that may be the next step in making fully self-flying planes a reality. The flight tests successfully sought to have one of its newest aircraft, the Airbus A350-1000 XWB, take off from Toulouse-Blagnac Airport in France completely on its own, aided by imagery from the aircraft's camera… [read more]
Luxury hotels around the world are auctioning off stays to benefit Australia bushfire relief
The tragic wildfires in Australia have captured the world's attention, as reports have come out about the millions of acres burned, billions of animals lost, and long-term devastation to the continent. The travel industry, too, has been deeply affected by the blazes; the iconic Southern Ocean Lodge on Kangaroo Island, for example, has been completely lost, though thankfully no staff or guests were harmed… [read more]
At $11 billion and counting, Trump's border wall would be the world's most expensive
President Trump's border wall comes at a staggering cost: $11 billion, or nearly $20 million per mile. It's already the most expensive border wall in the world, and the costs keep piling up… [read more]
New research shows strong outlook for luxury travel
Strategic Vision's 2020 Pulse of the Industry Survey talks to CEOs, presidents and senior executives at top luxury travel management firms, revealing the overall sentiments of the industry. This year's survey finds an overwhelmingly positive outlook with a strong economy that is prevailing over concerns about global instability… [read more]
We really enjoy hearing from our readers and would love to hear your views on any of these stories! Please click on the comments below and share your thoughts. Thank you.
Have a story you'd like to share? Please contact us for details.