Are you planning the most special occasion of your life, your wedding proposal?
The proposal of marriage to the person you love is something that should be treasured for ever. The setting, timing and location are so important. You will be talking about this moment for the next seventy years, so you really do need to make sure that the memory is as special then, as it is on the actual day.
Where better to make that special memory than in Portugal?
Portugal has so many beautiful locations that it will be hard to decide where and how. We are here to make that decision easier for you with the pick of our favourite locations to ensure that the occasion is as special as the person you are proposing to.
Sintra, Lisbon
Sintra is considered to be one of the most romantic locations in the world, a land full of fairy tale castles and palaces. Where better to go on one knee than in front of a castle, or with a back drop of far reaching natural beauty, that is the UNESCO area of Sintra?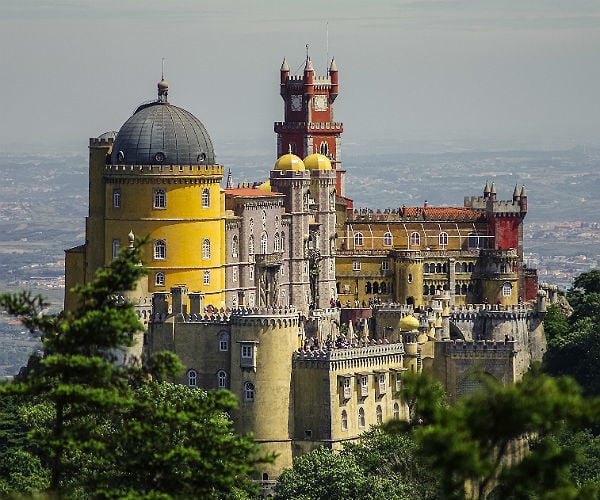 Choose your castle and propose. Though we do recommend visiting out of the main tourist season if you prefer your moment to be just the two of you. If you would like someone to photograph this occasion, there are many tour companies that will take you to the most romantic spot and capture the moment for ever.
Where to stay
There are many 5 star hotels in the Lisbon area, but for true romance and opulence you could stay in the Sintra Marmoris Palace, a small intimate hotel with far reaching and stunning views.
Where to eat
With 4 michelin starred restaurants in the area, you will have a great choice of fine dining, or visit one of the many restaurants in the town for a more intimate and romantic experience with excellent local cuisine.
Porto
If you have never visited Porto you will amazed by the beauty and romance of this city, with winding cobbled streets, little corners where you can feel totally alone and an atmosphere of times gone by.
Use the historical trams and view the city as you go along, choose where to stop at and enjoy the ambience from a small intimate café on a dimly lit back street or a modern bar in the city centre, the choice is yours.
As Porto is hilly, this means that you can get to see some amazing sunsets and where better to make that proposal than overlooking the city as the sun is setting?
Where to stay
With a great selection of 5 star hotels in the city, you will not be short of choices, but if you would like to enjoy the best views, The Yeatman luxury wine hotel and spa is considered one of the best luxury hotels in Porto. It also has a 2 star Michelin restaurant for you to dine in.
Where to eat
There are 4 michelin starred restaurants in Porto, which means you have a great choice of places to eat. Antiqvvm Restaurant enjoys a unique location in a park in the centre of the city, next to the Museo Romántico and with fantastic views of the River Douro from its garden. You are literally eating next to the Museum of Romance!
Benagil caves on the Algarve
The Algarve has so much to offer in terms of romance, from the sun setting over the Atlantic Ocean to long lazy days on the many stunning beaches. But if you are looking for something extra special, why not book a boat trip to the Benagil caves. To make this proposal unique, use the SUP's (stand up paddle boards) to reach the land inside the caves.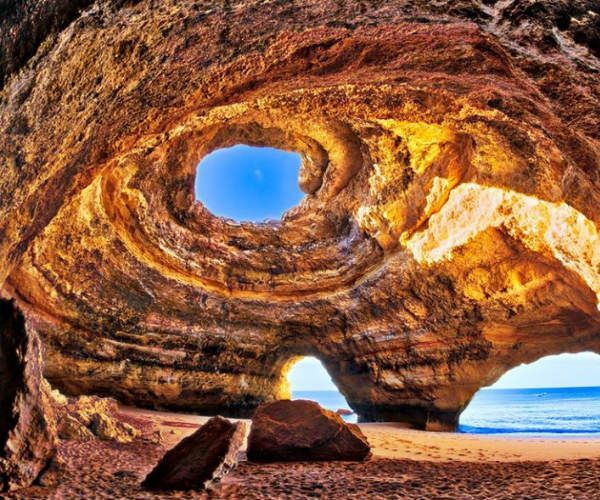 Here you can find one of the most beautiful natural settings to get on one knee, the sun shining through the rocks openings will give you, your spotlight moment.
The best time for this trip is early morning to ensure you avoid anybody else considering doing the same thing.
Where to stay
The range of hotels and spas on the Algarve is immense, but for that extra touch of luxury, the Hilton Vilamoura As Cascatas Golf Resort & Spa offers peace and tranquillity in the grounds with romantic walks and swimming pools, cascading waterways, lakes and grottos, and is within easy reach of the marina for your boat trip.
Where to eat
With 3 Michelin starred restaurants in the area, you will have a great choice of restaurants, but often you can find the perfect spot overlooking the marina or the Atlantic Ocean, where you enjoy fresh seafood cooked in a traditional Portuguese manner.
São Miguel, the Azores
The Azores are one of the most naturally romantic places in Portugal, if you are looking for nature, fauna and wildlife you could not find a better spot. Imagine going on that long hike to find dramatic view points, or strolling through the Romantic gardens, yes, the António Borges Garden, is actually called the Romantic garden, with a rare collection of plants. It also boasts caves, tunnels, lakes and a magnificent cistern-lookout, built of volcanic stone making it seem part of this magical world.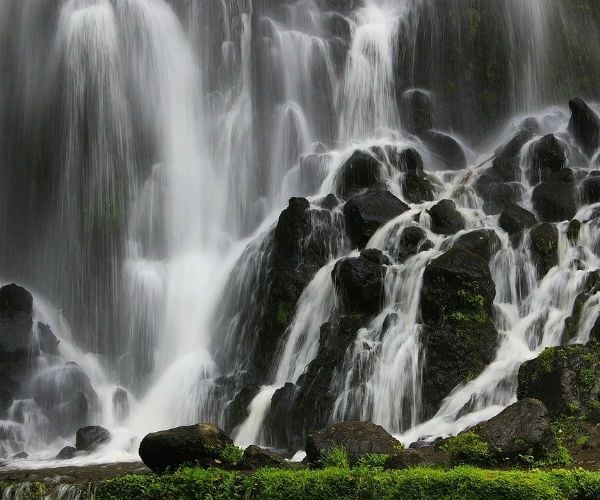 Or maybe a boat trip to see dolphins at play or the majestic whales swimming by? A trip to the natural geo thermal pools is a must, where you can let the waters relax you with one of the most romantic backdrops you can imagine in this natural wonderland. The choice of settings for your proposal are wide and varied on this beautiful island.
Where to stay
The island is not large, but there are a selection of luxury hotels to choose from. For that really special moment why not try the Furnas Boutique Hotel – Thermal & Spa, which has indoor and outdoor thermal swimming pools and a Thermal & Spa Centre? The steam from the thermal pools in the area can be seen rising from the hotel.
Where to eat
There are many traditional restaurants on the island, but Casa Velha by Primos featured in The New York Times Style Magazine, is really worth visiting. The Azorean chief, Hugo Ferreira who trained in Paris, now serves a Contemporary Fusion of Portuguese, French and European cuisine, with vegan options. Though it is difficult to reserve a table online, because there is not website. (It really is that good!)
Obidos
Obidos is recognised as one of the prettiest cities in Portugal, making it a perfect location to propose. A medieval walled town, that is perfectly preserved and and extremely picturesque, a myriad of cobbled streets, each one as pretty as the next, lined with shops, cafes and restaurants.
If you visit during Spring or Summer the town is alive with vibrant colour, as red and purple bougainvillaea drape over the whitewashed houses that are outlined in blue or yellow paint.
The town is the perfect place to spend a weekend admiring the architecture or strolling along the castle walls for far reaching views of the local valleys. Try the traditional drink Ginjinha de Óbidos, served in small chocolate cups or visit one of the many restaurants or bars as you stroll the cobbled streets.
Obidos is a small town, but because of its location, you can easily take a trip to one of the Silver coast beaches, many of of the smaller ones may be almost deserted, allowing you that perfect alone time.
Where to stay
Where else would you want to stay in this walled city, other than in the actual castle itself, known as one of the 7 wonders of Portugal, with a romantic history, Pousada do Castelo de Óbidos was a wedding present to Queen Santa Isabel during their wedding that took place on the site by King D. Dinis.
Where to eat
Unless you are visiting for a number of days, we would recommend choosing restaurants in the city, each one is traditional and serves excellent food. The atmosphere and ambience all promote the intimacy of this small city.
Jenny Lovett is the Founder of Portugalholidays4u.com. Portugalholidays4u.com is a website showcasing all that Portugal has to offer with an extensive collection of villas, apartments and holiday accommodation.
If you would like to be a guest blogger on A Luxury Travel Blog in order to raise your profile, please contact us.