Given that Tokyo is the largest metropolitan area in the world, home to over 36 million people, over 4,000 temples and shrines, and limitless attractions, things to do and see and places to eat, it can feel like an overwhelming place to visit. Don't skip it, though! A little insider knowledge makes all the difference – which is why we spoke to the Shinagawa Prince Hotel – experts in helping their visitors on a daily basis to navigate the best things to do, see and eat in the pulsing behemoth they call home. Here are their top six recommendations of places to see to get you started on your Tokyo tour.
1. Gotenyama Garden in Shinagawa
Ease into Tokyo with a visit to Gotenyama Garden – a local-knowledge gem of a garden in the heart of the Shinagawa business district. Few tourists know of this peaceful 6,800 m2 garden, making it a perfectly zen start to your tour of Tokyo. No matter what time of year you visit, this four-season mini-paradise offers something to marvel at, but from late March to early April you're in for a cherry blossom bonanza, while from mid November to early December autumn leaves give exquisite respite from the concrete, glass and traffic in the city beyond.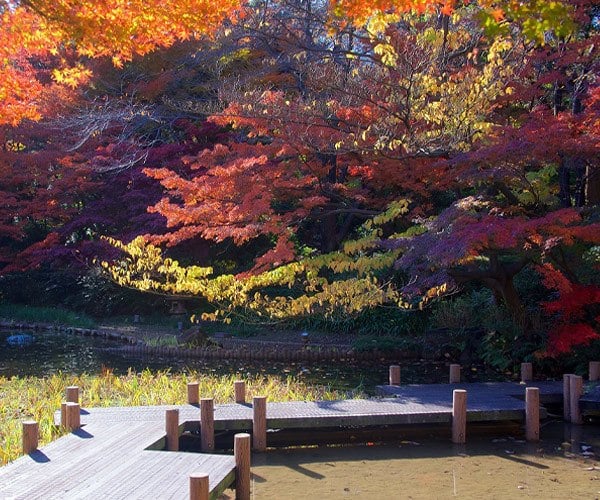 2. Sengakuji Temple
Staying in Shinagawa, head to Sengakuji, a small temple near Shinagawa Station. Famous for its graveyard where the '47 Ronin' or '47 Samurai', also known as Akoroshi – the 'masterless samurai from Ako', are buried, this temple, on its present site, dates back to 1641. During the Edo era, Sengakuji was one of the three major temples of old Edo (now Tokyo). A festival is held annually on December 14 at Sengakuji, attracting thousands of visitors who come to pay respect to the samurai by burning incense sticks in the tiny graveyard.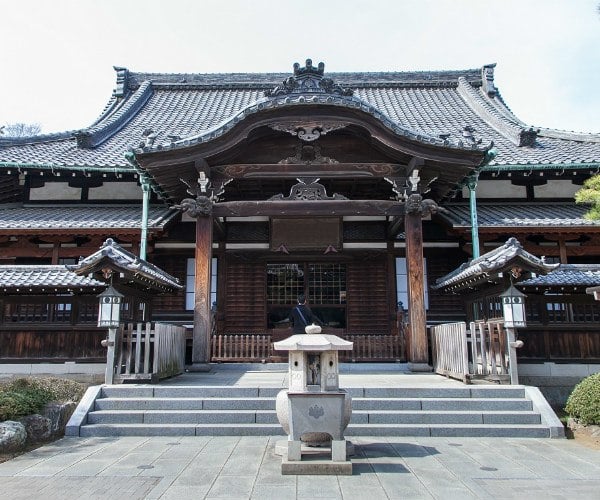 3. Asakusa Temple (Sensō-ji)
In a city brimming over with temples, a must stop is Sensō-ji, Tokyo's oldest. Founded in 628 AD, this temple boasts almost one and a half millennia of history, along with some of Tokyo's most iconic landmarks, Kaminarimon Gate being a case in point. Start your visit to Sensō-ji here before wandering up towards Hondo, the main temple, along Nakamise Dori, a street lined with shops – some souvenir and some dating back 100 years! Once you get to Hondo (open 6am-5pm daily), wander up the stairs and look around. Insider tip: look up! Some of the greatest artworks from Sensoji's collection are painted directly on the ceiling or are hanging on the upper walls.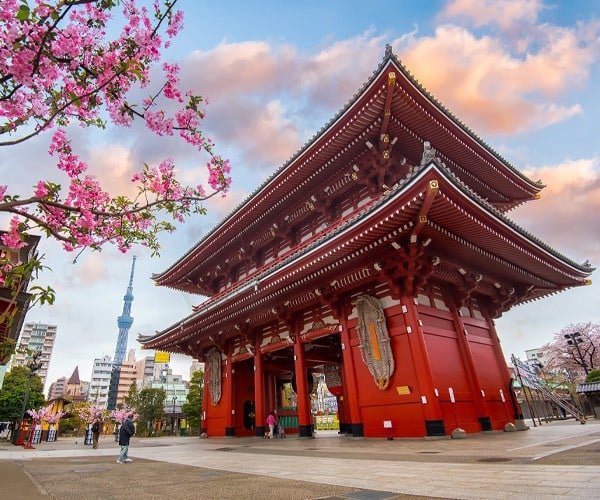 4. Tokyo Tower
Think Tokyo Tower looks familiar? Yes, it was originally inspired by the Eiffel Tower in Paris, France! That doesn't make it any less a symbol of Tokyo, though. This communications and observation tower in the Shiba-Koen district has an observation deck from where you can look out over the city and, at 332.9 meters, it's quite the view! Even though it's only the second-tallest structure in Japan, after the Tokyo Skytree, it's definitely worth the 600-step climb to the main deck and the birds eye view of the city. Never fear, you can also take an elevator, which will also take you even higher up to the Top Deck and an even more spectacular view.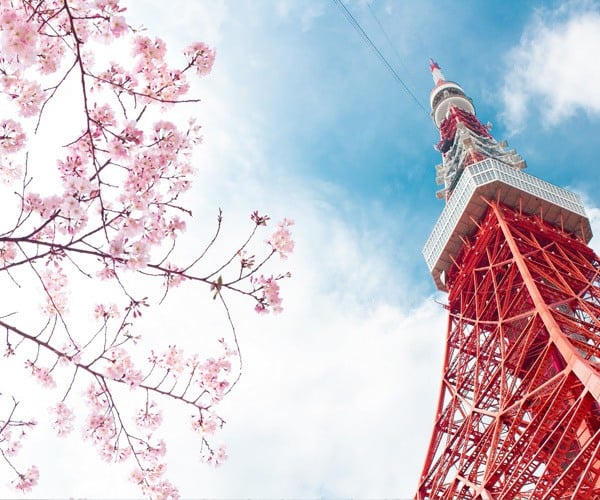 5. Zojoji Temple
If you think Zojoji Temple looks familiar too, that's because you probably recognize it as the Wolverine Temple from the X-Men series: Zojoji Temple's main hall was used for Mr.Yashida's funeral. Pop culture references aside, Zojoji Temple is actually one of the most important temples in Japan, serving as the head temple of the Jodo sect of Japanese Buddhism in the Kanto Region. Built in 1393, it was moved to the current location in 1598 by the order of the Great shogunate of Edo period, Ieyasu Tokugawa. Here it serves as the final resting place for six Tokugawa shoguns, including Ieyasu himself.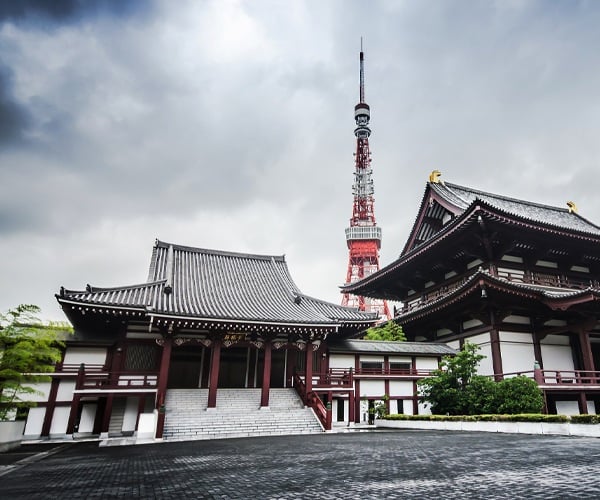 6. Shinagawa Shrine
Built in 1187 as a part-time residence to the god Amanohiranomenomikoto, Shinagawa Shrine is one of the Tokyo-jissha, the 10 shrines of Tokyo forming a ring around the Imperial Palace. These were appointed by the Emperor Meiji as symbols of a new era and as places of worship to pray for the nation's prosperity. As such you will find many pilgrims to Shinagawa Shrine, so don't expect to have it to yourself. (You can even wash your money for good luck at the Ana Inari Shrine here – little wonder it gets busy!) A visit here is well worth it though for its historical and religious significance.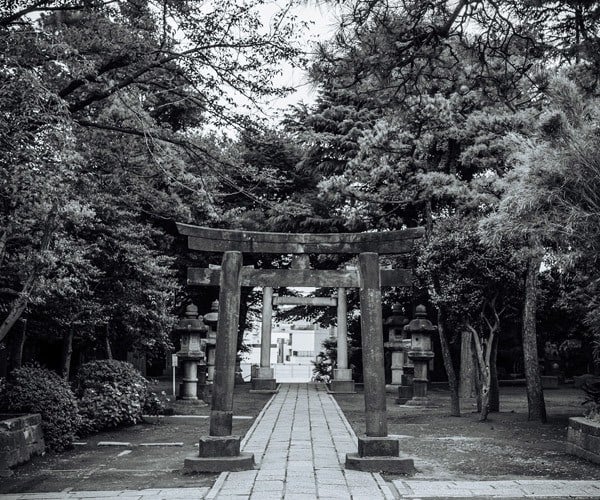 To make your introduction to Tokyo even more manageable, you can use the handy map below, showing Shinagawa Prince Hotel and all six top spots, as your guide.
Trust us though: Tokyo and her energy are guaranteed to suck you in – once you've made your stops at these six spots you'll be ready and willing to tackle everything she can throw at you!
Disclosure: This post is sponsored by Prince Hotels and Resorts.