By
Paul Johnson
on Feb 09, 2020 in
Asia
,
Attractions
,
China
,
Featured
,
Going Out
,
Health & Safety
,
Middle East
,
Regions
,
Travel Miscellany
,
United Arab Emirates
Here's a round-up of luxury travel stories that have caught the eye this week. To make sure you receive these new weekly alerts in your web browser, please click on the red bell icon in the bottom right hand corner of the page and click 'subscribe' (works on desktop only – for other ways to subscribe, please click here). This will also alert you to any other posts on the blog. Should you wish, you can unsubscribe at any time, by clicking on the icon again and selecting 'unsubscribe'.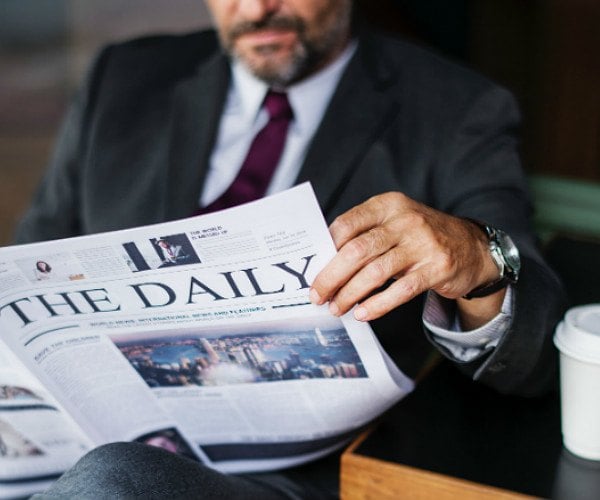 Three scenarios for the coronavirus
China's new coronavirus may peter out. Or it might join the flu on the roster of the world's winter illnesses — a bug that will be routinely vaccinated against. Or it might become a global pandemic, killing millions of people. Experts don't have enough information to predict which of these very different scenarios will come to pass. So for now, they are cautious… [read more]
The coronavirus is already taking a toll on the luxury industry
China's outbreak of a new strain of coronavirus is having ripple effects beyond its upending of daily life in the country. For the international luxury industry, which relies heavily on Chinese shoppers, it's already taking a financial toll. The outbreak has dramatically reduced the number of shoppers in Chinese cities and forced companies to close stores… [read more]
Quiet malls, empty streets: Coronavirus fears dampen Dubai's peak tourist season
With a perfect mix of good weather and citywide sales, Dubai usually draws large crowds of foreign visitors in the dead of winter. But there is evidence that the coronavirus, which has killed more than 600 people and spread to two dozen countries including the Emirates, has put a damper on the usual prowl for winter sun and discounted luxury goods this year… [read more]
China is putting museum exhibits online due to coronavirus outbreak
This year's deadly coronavirus outbreak has gripped China, forcing many people to hunker down and stay out of public places during what has typically been a busy travel time. But while many businesses remain closed, some of China's most popular museums are moving their exhibits to a new place to be enjoyed: online… [read more]
More luxury brands, including Versace, LVMH and Kering, pledge donations to combat coronavirus
Versace is the latest company to join the cause to fight the virus outbreak that has claimed 565 lives around the world at the time of writing. The Italian luxury company pledged 1 million yuan (RM591,033) to the Chinese Red Cross Foundation to alleviate the deficit of medical supplies. Capri Holdings Ltd, parent company of Versace that also owns Jimmy Choo and Michael Kors, said that the virus is expected to reduce this quarter's revenues by US$100 million (RM412 million) as the outbreak continues to spread… [read more]
We really enjoy hearing from our readers and would love to hear your views on any of these stories! Please click on the comments below and share your thoughts. Thank you.
Have a story you'd like to share? Please contact us for details.