By
Linas Ceikus
on Feb 11, 2020 in
Europe
,
Germany
,
Mexico
,
Middle East
,
Nevada
,
New Zealand
,
North America
,
Oceania
,
Regions
,
Road Travel
,
Speciality Travel
,
Sweden
,
United Arab Emirates
,
United Kingdom
,
USA
,
Western Europe
If you're at your happiest behind the wheel of a vehicle then we've got something really special for  you. We've compiled a list of seven of the world's best driving experiences that you're sure to love, but you don't have to be a dedicated motorhead to get the most out of these incredible experiences, if you love thrilling experiences, you'll love these. And what's more, we didn't just stick to supercars and speed demons, we've tried to mix it up a little by including other forms of transport to get your adrenaline pumping. If you love driving you'll love these. If you love driving and you love exploring the world, you'll really love these.
Supercar laps in Las Vegas
You've dreamed it, now do it. Driving a genuine supercar around a purpose-built racing track ranks pretty highly on many people's wish lists, and this is your chance to make the dream come true. Welcome to the Entertainment Capital of the World, Las Vegas where you'll be transported from Crystals in the City Centre to the on-site Dream Racing Lounge to begin your brush with speed, power, and superior performance.
With this incredible speed-induced adrenaline rush you get to choose a vehicle from one of the world's largest and most comprehensive collections of supercars. Whether you choose a Ferrari 599 GTB Fiorano, a Porsche 911, a Lamborghini Huracan, or a McLaren 650S you're sure to have the experience you'll never forget. But, before you jump into the driver's seat and put the car – and yourself – through its paces, you'll begin your amazing adventure with a 3D simulator ride and safety briefing just to get the heart racing. Then it's out onto the track for five grueling super-powered laps, where you'll feel the combination of power and performance at your fingertips. Get behind the wheel, turn the ignition, and prepare to make memories that last a lifetime.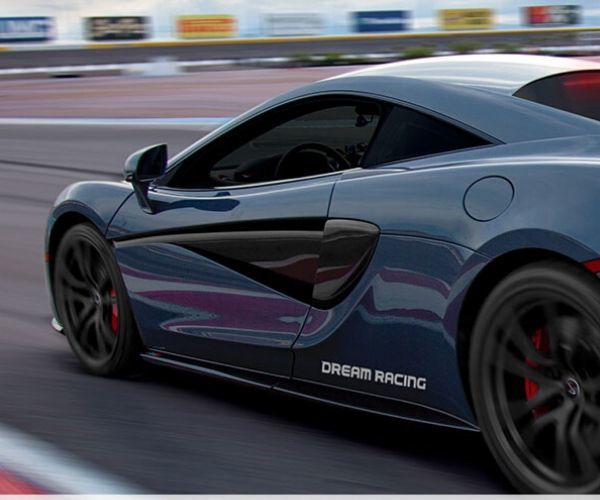 The classic British driving experience
What could be as iconically British as the sight of James Bond behind the wheel of a classic Aston Martin Vantage N430 motor car? As undistinguished as it might seem, in this particular case it is totally permissible to refer to this classic of motoring history as a mere 'motor car'. Such is the understated style and elegance of the golden age of British motoring.
With this amazing experience, you are the star. Slip into your leather driving gloves, and take the wheel of not just one, but two classic vehicles, the aforementioned Aston Martin, and the handsome stylings of a Jaguar F-Type for a spin around the fastest driving circuit in the entire UK – Thruxton. If you think this amazing experience is only about speed, you might be missing the point. This is a journey into style, and into a bygone era. Both of these classic vehicles have become synonymous with an entire generation. Following a full safety briefing, you'll acclimatize yourself to the circuit with a couple of laps in a stylish Porsche Cayman as you learn the contours and lines of the track in the company of an expert instructor. Then it's your turn to take the wheel and roll back the years of motoring history to a time when classic really meant classic.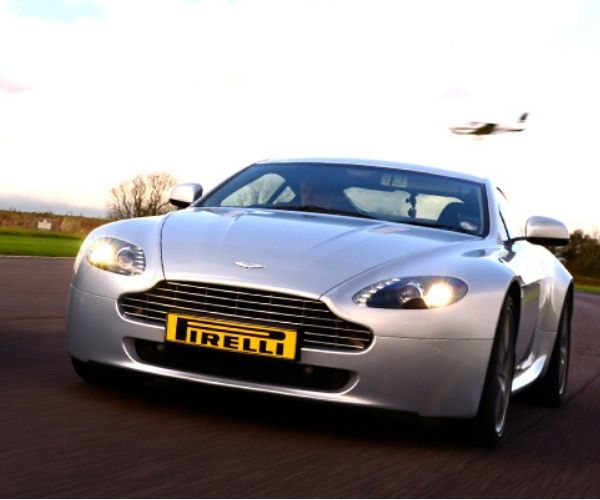 South of the border with a Harley
There's nothing quite like the feeling of the wind in your face as you unravel the miles from the saddle of a classic Harley Davidson motorcycle. Add the stunning scenery of Mexico's Cozumel island to the experience and the whole adventure takes on a startling new dimension. On this thrilling route of exploration and the great outdoors you will get to see parts of this delectable island overlooked by most. In the company of a professional guide, you'll visit the Mayan temples at El Cedral together with the first village on the island, dating back to 1847. Your unique Harley Davidson tour will also include the stunning scenery of the island's southernmost tip, Punta Sur – an ecological reserve of great importance.
Watch the landscape transform from the lush verdancy of subtropical jungle to long sandy beaches where the Caribbean surf breaks on its shores. Take a ride along 'El Malecon' where the road will lead you to the island's most sought-after districts. Give your engine, and your senses, a well-deserved rest as you stop for some authentic Mexican delicacies at a beachside restaurant. With a selection of classic Harley Davidson motorcycles to choose from this half-day encounter with the unspoiled beauty of Cozumel is a virtual bank of amazing memories for all motorcycle aficionados.
Desert dune buggy safari with dinner in Dubai
As part of a bespoke convoy, you will leave Dubai behind and venture out into the open desert on a spectacular adrenalin-fuelled adventure. This desert experience for two people will have you following your leader in a powerful and remarkably reliable dune buggy – complete with roll cages, safety harnesses, and a professional back-up crew, just in case of any mishaps (it is the desert after all).
After almost 10km of powering your way through the desert's rolling and constantly moving sand dunes, you and your partner will arrive at a desert oasis, an outback encampment where you can finally relax from your arduous adventures and be rewarded with a mouth-watering barbeque dinner. You will also be treated to the finest Emirati hospitality with entertainment featuring belly dancing, a camel safari, and even the chance to try out a cool henna tattoo. This amazing desert experience comes as a complete contrast to the modernity of downtown Dubai, with its breathtaking architecture and modernistic landscapes.
Germany's Nürburgring in a Porsche 911 GT3 RS 991
The gritty power of a Porsche 911 GT3 RS forever holds a special place in the hearts of almost all high-performance supercar lovers. With beautifully styled aerodynamic lines and the power of a roaring beast, this monster of the road will give you thrills you're sure never to forget. Add Germany's legendary Nürburgring to the equation and gears get shifted even higher. This supercar's attacking design and the huge personal roar of adrenaline that comes from driving the royalty of the performance car world will give you a lifetime of memories and incredible after-dinner stories.
Driving a Porsche 911 GT3 RS on a normal highway is one thing – you get it, speed limits and other traffic spoiling your enjoyment – but take this experience to a purpose-built race circuit and the experience belongs in another dimension. You will be guided through the whole experience by a professional and highly-experienced coach to ensure you get the most from the car's high-end performance and to keep you safe as you do so.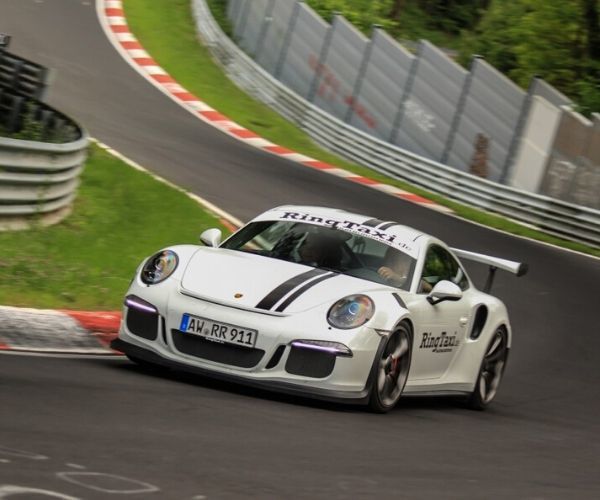 New Zealand mud track buggy adventure
OK, it may not be an Aston Martin DB 11 V8 or a Jaguar F-Type SVR but this New Zealand mud track buggy adventure is sure to be an experience you'll never forget. Along with two companions, you'll get to drive in conditions where the weather doesn't come into play. As a matter of fact, the wetter it gets the better these mud buggies perform. Once strapped safely into your vehicle you will be challenged by a wild, wet, and slippery track that transforms between rural farmland and lush rainforest. And yes, there's plenty of water obstacles along the way to test your exceptional driving skills.
If off-road adventures are your particular adrenalin rush this is the adventure for you. Designed by people who live for off-roading you'll be sure of the ultimate mud-bath experience, filled with challenges designed to test both your nerves and your skills. But take one further word of advice, don't arrive wearing your most fashionable Gucci or Armani suit, the going is rough with a capital 'R', and the chances of getting wet are… well, certain.
Northern lights Swedish snowmobile safari
The Northern Lights are a magical phenomenon of the natural world and one that ranks high on the bucket list for people who constantly chase the most exhilarating experiences. Couple the experience of witnessing the Aurora from deep in the snowy wilds of Sweedish Lapland with the adventure of reaching your destination by powerful snowmobile. This is an incredible opportunity to ride your way into the Swedish night in search of the elusive spectacle.
Riding a snowmobile in remote places is always an unforgettable experience. In the company of a professional guide, you'll leave for your destination and enjoy the vastness of the Sweedish wilderness under a starry night sky. Your guide will tell you all you want to know about the mysteries of the Northern Lights and show you how to take the perfect photographs. Be sure to dress warmly in layers to protect you from the biting cold. Once at your destination you will be welcomed at a remote arctic cabin where you will enjoy a delicious meal in comfort and warmth. Then it's time to hope that your luck is in and that you will be afforded with one of nature's greatest light shows.
Linas Ceikus is CEO and Founder of Tinggly. Tinggly is an experiential gift company offering you the chance to give unique experience gifts in lieu of material possessions, ideal for all discerning travel-lovers.
If you would like to be a guest blogger on A Luxury Travel Blog in order to raise your profile, please contact us.