Nestled in a group of islands in Thailand, Phuket is a must-see location that is full of natural beauty, and it is famous for the white sandy beaches. In fact, there are over 30 beaches on this one island, and these range from popular and bustling to more secluded and hidden for those prepared to get off the beaten track. It is a genuinely picture-postcard destination with palm trees nodding lazily, sparkling clear waters and plenty to see and do. If you are planning a visit in 2020 here are five luxury things that you really ought to make time for.
Island tour and rum tasting session
This is strictly for the adults-only, but it is a gem of an activity and one of the best-kept secrets, so you really didn't hear it from us. Head out on this fantastic tour that doesn't take in the usual touristy heavy spots but instead takes you to some of the most perfect hidden locations that are well worth a visit. Your first stop is the cashew nut plantation and a fascinating look at how one of the most abundant crops on the island is processed ready for sale all over the world. From here you will move onto the Chalong Rum distillery, and as you travel your knowledgeable, a local guide will be keeping you informed of all you can see around you. At the distillery you will be able to watch rum being made, taking in the various stages of the process and of course, once you have reached the end, try some for yourself. Finishing up the day, you will be taking to one of the best vantage points on the island, the second-highest hill, and from here you can relax and watch the sunset over the Andaman Sea and the western shores.
Take a boat cruise
Junk Boats are a local form of transport that is popular with visitors to the island, and the Ayodhaya has much to offer for a day out. There is lots of space on deck for catching some rays or just sitting and watching the world go by. The waters of the Phang Nga Bay are the most fantastic blue you will have ever seen, and perfect for a swim if you fancy that sort of thing. Snacks are served on the deck for those who prefer a more sedate cruise. Don't forget to bring your camera as the scenery is just spectacular and something you will want to remember forever. If you are feeling adventurous, there is also the opportunity to get up close to the Koh Panak and the Koh Hong Islands in a canoe. If you are not confident you can team up with a guide who will steer you in and around the rock formations and sea caves, those with experience are welcome to paddle themselves around.
Speed to the Similan Islands
You are probably going to spend most of your time on the water if you are hoping to see the best of life on Phuket and the Similan Islands are another group of islands well worth a visit. However, this experience offers something a little different and this time you get to be in the water not just on it! The tour beginnings at the Thuplamu pier which is located in the Phang Nga Province. Before you head to the boat, you will be guided through the process of selecting the best snorkel gear, and then your guides will get you settled on the speedboat for the outbound journey. The first stop is Koh Payu where you can head under the water to take in the amazing sights including coral and marine life that offer such a rainbow of colours it is hard to believe this is all-natural with no input from man. There will be time to top up the tan, but you will soon be off to Princess Bay where you will be served the most amazing authentic Thai cuisine for lunch, sat on the white sands, this really is heaven.
Dine at La Gritta
To be fair, there are many amazing restaurants on the island, so picking just one is difficult, but La Gritta is definitely right up there. It is located towards the southern end of Patong Bay at the Amari Phuket. The backdrop is stunning and makes a perfect romantic destination for a meal for two. Serving Italian cuisine, you can ask to be seated in one of two areas. The man restaurant has an air-conditioned indoor area and an outside dining space, both of which are luxurious and accommodating. On the second floor, you will find La Gritta Terrance, which is a clever mix of cozy and modern with some open-air dining space. From both areas, you will enjoy the fantastic views of Patong Bay, with the sound of waves lapping the shore to accompany your meal if you eat al fresco.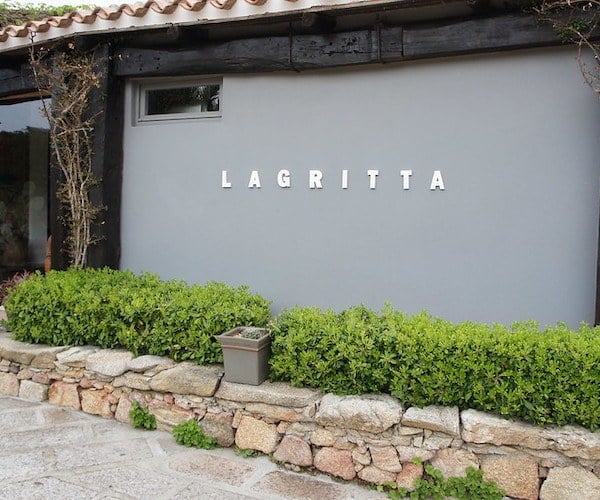 Phuket Big Buddha
Buddhism is the main religion in the area, and one of the most gigantic statues that dominates the skyline is the Big Buddha. If you are interested in learning more about the culture, you can take part in a private introduction to Buddhism, which not only takes you to the feet of this giant but offers so much more. As part of the experience, you will also be taken to the temples of Wat Luangpoo Supha and Wat Chalong. Your guide will teach you about the Way Luangpoo Supha which was built by a master of Thai Buddhism meditation, Luang Pu. You will learn about the Four Foundations of Mindfulness and meditation techniques based on those taught by Mahasi Sayadaw. It is a peaceful half-day tour that gives you the opportunity to experience so much of the local culture and also a chance for a spot of self-reflection and learning as you go. Highly recommended, and again remember to take your camera to capture these moments forever.
Kerrie Potts is CEO at Exclusive Private Villas Limited. Exclusive Private Villas offers exquisite, handpicked luxury villas around the world.
If you would like to be a guest blogger on A Luxury Travel Blog in order to raise your profile, please contact us.