Henry Miller wrote in his book Tropic of Cancer, "God knows, when Spring comes to Paris, the humblest mortal alive must feel that he dwells in paradise". The American writer lived in Paris between 1930-1939, and we have to agree with Miller that Paris is paradise in the Springtime. Every year, as the cherry blossoms begin to bloom in Parc Monceau and as the horse chestnut trees lining the avenues start to flower, when it becomes warm enough in the afternoons to sit outside "en terrasse" without a jacket, a sort of magic fills the air. It's springtime in Paris, and if you're visiting the French capital during this season, you're lucky enough to get to experience a bit of heaven on Earth.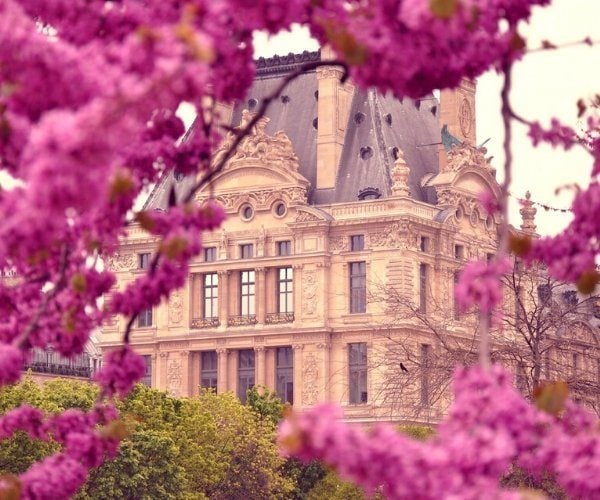 Whether you plan on traveling to the City of Lights in late-March or in June when tourism in France reaches its peak, the options for how to best spend the season in Paris are endless. Aside from classics like the Musée du Louvre and shopping on the Champs-Elysées or enjoying a café in iconic neighborhoods like Saint-Germain-des-Prés or the Marais, there are some unique experiences you can add to your itinerary that will set your Spring trip to Paris apart from the rest!
Private boat ride on the Seine
No matter if you're a first time visitor to Paris or have been fifty times, a great idea for spending an afternoon or an evening in Paris is a cruise along the Seine, the river which winds through the center of Paris. A relaxing boat ride will allow you to take in all the sights and soak in the city after your arrival. There are of course the large boat cruises favoured by most tourists, but to add a bit of elegance to your visit consider chartering a private boat. You can really customize your experience – from including a gourmet lunch or dinner to champagne and wine tastings.
Hot air balloon adventure
To really take your visit to Paris to the next level, another idea would be to take a day trip from Paris to the Loire Valley, famous for its numerous vineyards and Renaissance castles (such as the chateaux of Chenonceau, Chambord and Amboise). The drive from Paris to the Loire Valley is approximately 2.5 hours. While there you could book a private tour in a hot air balloon (called a "montgolfière" in French), from which you'll have a chance to soar above the forest and castles in this beautiful region before returning to Paris in the evening. Some will even include a "coupe" de Champagne.
A day in Versailles
Many people choose to visit the Palace of Versailles during their stay in Paris. Located just twenty kilometers southwest of the French capital, the city of Versailles is a short and quite easy trip, but it is highly recommended to plan a full day there to make the most of it. While the chateau can get very crowded in late Spring it is highly advisable to either book tickets with a timed entry, or to book a private tour of the palace, allowing you to skip the extremely long queues. By booking a tour with a guide you'll also have the option to explore parts of the palace that the usual visitor does not get a chance to see. These special tours will take you to other places of the palace closed for regular visits, including the King's private apartments and the Mistresses' apartments. Getting to experience the hidden parts of Versailles without the crowds is certainly worth the extra cost for these visits.
Whilst in the Royal Domaine of Versailles you may want to have your lunch at Ore – the restaurant located inside the chateau by famous chef Alain Ducasse. In fact, if you're interested in throwing a very special private dinner or event at Versailles, the restaurant can be rented out in the evenings for parties from 2 to 124 guests.
From April onwards, the gardens of Versailles feature special fountain shows on weekends and holidays which are not to be missed. As the gardens are nearly 2000 acres wide, exploring them can be a bit tiresome, so it can be a good idea to rent a golf cart or bikes. On wheels you'll be able to arrive quickly at other parts of the domaine like the Grand Trianon and Marie Antoinette's Petite Trianon and Hameau de la Reine. As you make your way around Marie Antoinette's private residence, stop to satisfy your sweet tooth at Angelina's for their iconic Parisian hot chocolate (loved by Coco Chanel) and delightful pastries. After visiting all of the sights in the royal domaine of Versailles, you could decide to venture into the town, stopping at the Waldorf Astoria Trianon Palace hotel and grabbing a drink at their Bar Galerie. Explore the Notre Dame market place in the center of the city, where everyday of the week (except Monday) you'll find hundreds of different stalls selling local produce and products. This enchanting outdoor market has been located here since the seventeenth century!
For horse lovers
If you are an equestrian or just a hippophile, you may consider visiting the Haras de Jardy, located in Vaucresson (on the way to Versailles from Paris). This is the largest equestrian center in France and in Spring there are several events (equestrian shows, competitions) taking place in this idyllic setting. For polo matches, you would want to visit Polo de Paris in the Bois de Boulogne and for horse races, don't miss visiting the iconic Paris Longchamp Hippodrome.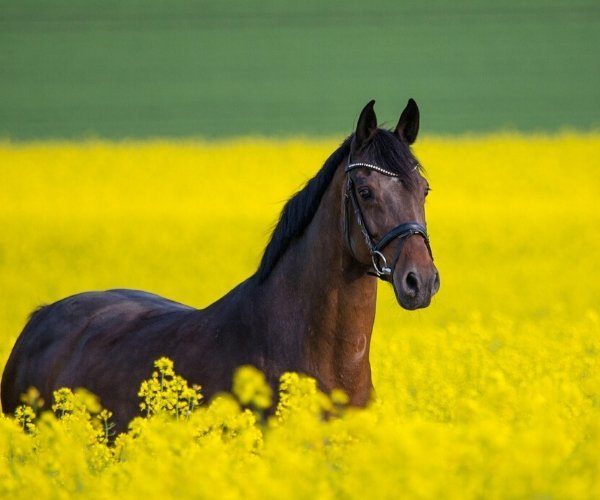 Along the same equestrian theme, a trip to the Chateau of Chantilly would make for an excellent afternoon. Only an hour away from Paris' city center, the Domaine de Chantilly has the largest stables in Europe, built for the Prince de Conde in the 17th century. Chantilly is recognized worldwide for its horse training and equestrian shows.
Tennis
If you're planning on visiting Paris between the 18th of May and the 7th of June an event not to be missed is the French Open. Tickets for Roland Garros go on sale to the public starting on the 4th of March for their premium packages, which include cocktail and gastronomic lunches.
Private chefs and private cooking classes
While the options for fine dining in Paris are plentiful (Paris is the second city with most number of Michelin starred restaurants in the world), an interesting idea may be to hire a local French chef and invite them to prepare a special dinner at your Paris accommodation. Whilst you're at it, you may even want to find a sommelier who will come and give you a special wine tasting. If you are interested in learning the basics of French gastronomy, you may want to book yourself a private cooking lesson or join a workshop.
Ballet
The Ballet de l'Opera National de Paris performs in the famous Palais Garnier (built during the Second Empire for Emperor Napoleon III). The Opera house itself is worth a visit as it is a masterpiece of nineteenth-century architecture and is famous for the legend of the Phantom of the Opera and its auditorium ceiling painted by Marc Chagall. To make your visit even more special you may consider attending the ballet as there are several different shows during the Spring season being performed at the Palais Garnier.
Opera
If you are a fan of the opera, you won't get to see one at the Palais Garnier but instead at the new Opera Bastille, built in 1989 in a striking modern architectural style. Among the operas being performed this Spring at the Opera Bastille is Puccini's La Boheme.
A Parisian spa day
And finally, if all of these activities sound a bit daunting, you may be feeling ready for a bit of relaxation during your visit to Paris. What better way to restore and rejuvenate yourself after exploring the city and its surroundings than to give yourself the gift of pampering.
There are many five star spas in Paris but the creme of the creme is located at the Hotel George V, just a few steps from the Champs-Elysées.  Having just opened in 2018, The Spa at the Four Seasons Hotel George V takes its inspiration from none other than Marie Antoinette. Perhaps the most decadent of all of the treatments and signature experiences offered at The Spa is the Dr. Burgener Escape, which consists of a chardonnay body scrub, a champagne oil massage and a gold and caviar facial. I can't think of a better way to spend your time in Paris!
Maria Pasca is the Communications & Marketing Director at My Private Paris. My Private Paris is an award-winning boutique travel agency that fully tailors high-end tours and experiences in Paris with the finest local guides.
If you would like to be a guest blogger on A Luxury Travel Blog in order to raise your profile, please contact us.