On most of the classic "fly-in" safaris, the lodges you stay at will all have a certain level of luxury which cannot be replicated on any other kind of holiday. The personalised safari experience really is unparalleled throughout the world of hospitality. The attention to detail, personalised service, friendly atmosphere and amazing food in the wildest of places means that all the safari camps on this list are of a certain calibre. "Glamping" if you like is what you can expect from Tanzania's tented options; a huge bed, en-suite shower with hot water, and all the space you need to be very comfortable and neatly intertwined in your wild surroundings.
Here is a breakdown of the lodges and camps in Tanzania which offer this exceptional safari experience for less.
Ikuka, Ruaha
Perched high on the Ikuka escarpment in Ruaha, this camp has the very best views for miles around. Aside from its enviable location, the safari experience at Ikuka is one of the best in the whole of Africa, and for a very reasonable $700 per person per night. Southern Tanzania is exceptional value for money compared to the parks of the north (Ngorongoro and The Serengeti) – if this camp was in the Serengeti, it would undoubtedly be well over $1,000 per person per night. The guiding is top notch, the rooms spacious and luxurious, the food is delicious and the company always a pleasure.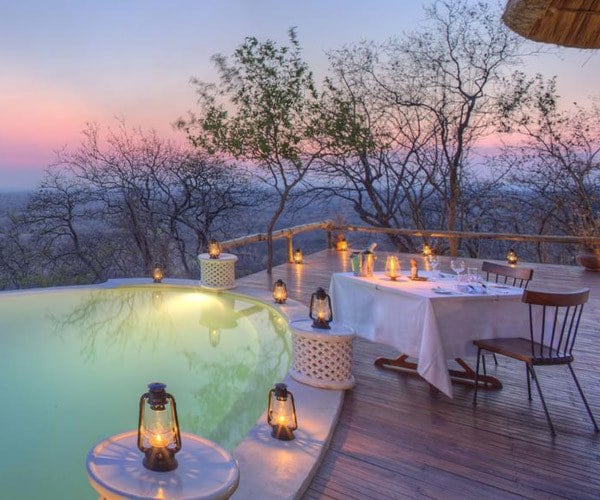 Chaka Camp, Serengeti
Chaka Camp is by far the best value Serengeti option for the luxury you get. The rooms are spacious with an en-suite, a big bed and the staff are lovely with a nice main area and fantastic food. For $600 per person per night, you cannot get much cheaper in the Serengeti for this level of safari experience. Chaka is a mobile camp which moves two times throughout the year to be best placed for the Great Wildebeest Migration, so if this is on your bucket-list and you would like a characterful camp without "all the frills" then Chaka should definitely be your first option.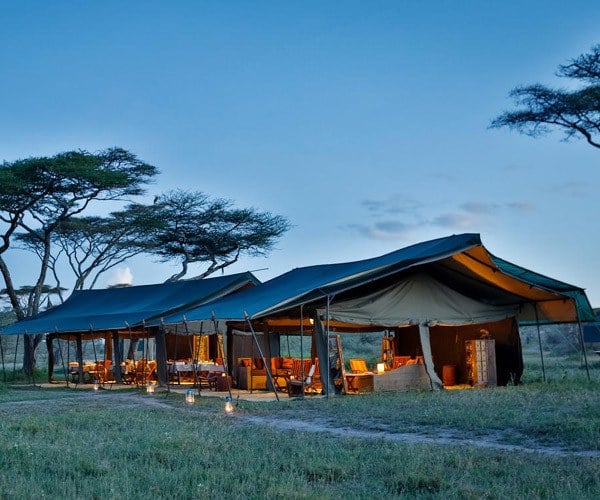 Jongomero, Ruaha
A new deal from Selous Safari Company means that Jongomero, and Siwandu (the next lodge on the list) are both fantastic value for money with their "low season in high season" rates. Jongomero is $750 per person per night, and for this you get an awful lot for what you pay; a fantastic old school safari lodge, well out the way of the pocket of Ruaha where most lodges are based. I can almost guarantee you will not see another vehicle on game drives here. The wildlife did not used to be so prominent around Jongomero, but in recent years it seems to have become a hub for big cats and herds of buffalo. You can also walk here when the bush isn't too thick, and as such, Jongomero offers a truly diverse and luxurious safari experience for less.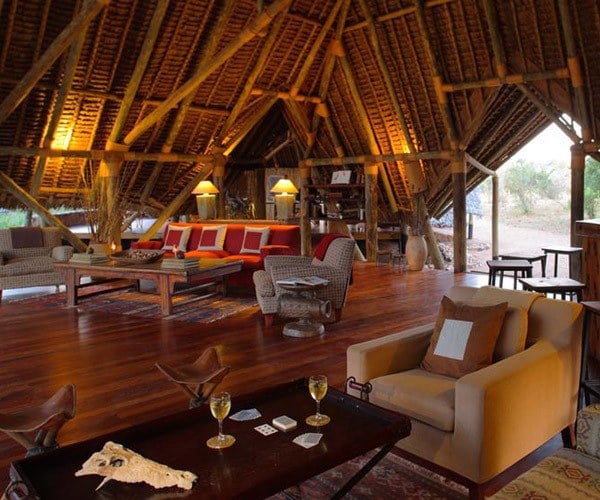 Siwandu, The Selous
Siwandu is a beautiful lodge in the Selous. Equal to Jongomero in its value – it offers huge rooms, great food, a memorable atmosphere and a great wildlife viewing location in the Selous. In Siwandu you can also enjoy boating safaris – a lovely way to mix up an afternoon activity with a G&T and a watery sunset. Lounge by the pool in between game drives, or sit on the elevated main area deck and admire the passing wildlife; however you would like to enjoy Siwandu, one thing is for sure – you definitely would not get this luxury for such a low price in northern Tanzania.
Kigelia, Ruaha
When the Nomad permanent lodges rocket in price, Kigelia remains at a very reasonable $700 per person per night in high season. Though you are under canvas, the Nomad Safaris experience remains wholly luxurious and spoiling at Kigelia. Delicious fresh food and the best guiding in Tanzania, as well as an authentic East African under canvas experience; Kigelia is a Ruaha gem and not to be overlooked as a fantastic option which is wholly fitting to its wild surroundings.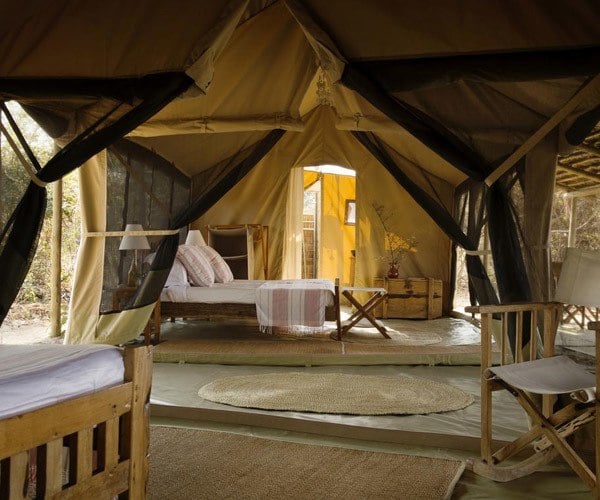 As you can tell, Southern Tanzania (Ruaha and The Selous) are far better value for money in terms of the luxury you get in comparison to the northern parks. I can not overstate how truly off the beaten track, wild and authentic the parks of the south are. Given the choice, this is where I would want to spend my time in the wilderness on a Tanzania safari, and I implore you to consider visiting these parks instead of the famous (yet busy!) Serengeti and Ngorongoro.
Marc Harris is Managing Director of Tanzania Odyssey. Tanzania Odyssey is a leading tour operator that has specialised in Tanzania since 1998.
If you would like to be a guest blogger on A Luxury Travel Blog in order to raise your profile, please contact us.