11 unforgettable adventures in Kenya
Kenya has a glamorous reputation, due in part to the extraordinary adventures of Karen Blixen and the savvy expat community calling this African nation 'home.' In Kenya, this same community was the driving force behind several successful wildlife conservancies.  Today, tourists travelling to Kenya enjoy offbeat activities due to the fact that conservancies are owner managed (rather than government managed).  Being free from government regulations, yet still respecting the needs of wildlife, these conservancies offer many opportunities for adventuring with the wildlife within their borders.  Here is a shortlist of our 11 absolute best Kenyan wildlife adventures.
1. Camel safari in Laikipia
Camels thrive in arid environments, making the area around Lewa and Laikipia (Northern Kenya) ideal habitats.  Travelers to Laikipia have the option of going out on a one-day foray into the wilderness with their camel, or doing an all-inclusive four day camel safari.
2. Rhino tracking in Samburu
Wildlife enthusiasts will love the immersive rhino tracking experience in Samburu.  A highly trained guide leads these three-day walking excursions following in the footsteps of the northern black rhino.  Guests learn all about rhino habitats, behaviors, threats, and conservation opportunities.
3. Swimming in a waterfall at Sirikoi
Most lodges in Laikipia offers beautiful walks in the verdant Ngare Ndare Forest.  In the typical mid-day heat, hikers are rewarded with a beautiful forest waterfall with an ideal natural swimming pool.
4. Climbing Mt. Kenya
Mt. Kenya peaks at a lower elevation than its neighbor Mt. Kilimanjaro, but the climb is much more technical and therefore reserved for extremely adventurous (and fit) travelers.  Point Lenana is the most feasible and least technical route, yet still presents a challenge to most beginner or intermediate mountaineers.  Guests will sleep in dome tents for the duration of the climb and enjoy incredible views of the surrounding mountains as well as the gratifying feeling of conquering a breathtaking peak in Africa.
5. Horse riding safaris
Horse safaris are a brilliant way to get closer to wildlife and walk beside them while enjoying the thrill of cantering over open savannah.  Laikipia offers excellent horse safaris ranging from one to three days in areas with fewer predators for safety reasons.
6. Balloon safari over the Masai Mara
Hot air balloons have a romantic connotation – there is something sentimental about the ancient flying technique.  During peak migration season, travelers on a balloon safari may witness thousands of wildebeest running across the plains of the Mara, adding to the sense of romance and adventure.  This is a must for flying enthusiasts.
6. Fly camping in Naboisho
Camping has a unique allure.  Adventurous travelers have the opportunity for an immersive wildlife experience combining a walking safari with a private 'fly camp' in dome tents.  The 'host' camp sends a team of staff with the guests who sleep on comfy cot beds, eat a delicious cooked meal, and enjoy the safety of an askari protecting the camp through the night.
7. White water rafting in the Tana River
The Tana River has a range of rapids from class 1 to class 5, making it an adrenaline junkie's dream come true.  There are routes available from beginner to advanced, so it's essential to indicate skill level with the tour company before enjoying a river rafting adventure to remember!
8. Safaricom Marathon
A thrill seeker's ultimate adventure, the Safaricom Marathon traverses a dangerous route of 13kms of unfenced wild territory in Lewa Conservancy.  Several helicopters and armed rangers are on hand to protect participants from dangerous animals, but the completion rate is only 30% due to the propensity of potentially dangerous wildlife encounters on the running route.
9. Wild dog walking safari
Wild dogs are somewhat rare, so a walking safari presents an unusual opportunity to witness them up close and personal.  Multi day walking trips are a physical challenge and present multiple sightings of wild dog.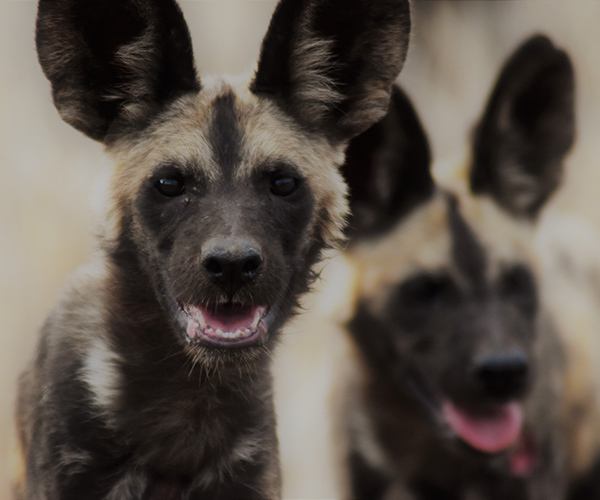 10. Sail on the Tusitiri dhow
Tusitiri is a restored ancient dhow originally used for trade on the iconic Spice Route. For active travellers, the Tusitiri crew brings a litany of water toys along.  Guests can choose from kayaking, fishing, kite surfing, snorkelling, or diving – arriving at the ideal place for these activities with a dedicated dhow.  Journeys aboard the Tusitiri can be tailored to individual clients, and they usually start in Lamu Town on the Kenyan Coast.
Are you ready to start planning your next adventure in Kenya?  Feel free to ask your questions in the comments below.
Willow Constantine is the Founder of Bespoke Safari Co. Bespoke Safari Co. is a boutique travel agency offering cutting edge curated travel experiences in Africa.
If you would like to be a guest blogger on A Luxury Travel Blog in order to raise your profile, please contact us.
Did you enjoy this article?
Receive similar content direct to your inbox.