The tourism and leisure industry has been one of the worst hit sectors around the world since the outbreak of COVID-19. With bars, restaurants and hotels closed plus significant travel restrictions in place, France (along with most other countries around the world) has been devoid of tourists since March.
It was therefore incredibly exciting that from early this month (2nd June) the French government announced significant easing of lockdown measures that means hotels, gîtes, campsites, bars and restaurants are now able to open (although with some restrictions in place). Shops are also open and a sense of normalcy has begun to return across the country.
In addition to the lifting of local restrictions it was announced that as of this Monday (15th June) the French borders will be open to international travellers (although with varying caveats depending on the country you are travelling from). For example, travellers from the UK are able to freely enter France with no need to prove that their travel is essential. There is a catch however… you will need to voluntarily self-isolate for 14 days (unless you are showing symptoms of COVID-19 in which case a 14-day isolation period will be mandatory).
For travellers who want to enjoy an extended stay in France, the good news is that this is now possible. Sadly though, unless you are happy staying inside your hotel for the duration of your trip, short holidays from abroad to France are still off the table. And, given the severity of the COVID-19 outbreak it's hard to argue against the logic of these restrictions being kept in place. As much as everyone is keen to enjoy a holiday abroad (and hoteliers would love to welcome you!), the responsible thing to so is to continue to avoid unnecessary travel.
Although international visitors are unlikely to visit in the next few weeks, it is great that locals can now begin to enjoy dining out and taking short trips within the country. It also means that hotels and restaurants are able to re-open which means they will be fully prepared to welcome international guests just as soon as this is allowed!
Start planning an Autumn holiday
It really is anybody's guess when restrictions will loosen further and allow 'normal' tourism to resume but with the number of new cases falling daily things look promising for an Autumn return. And what a time of year Autumn is in Provence!
It's so important to look to the future so, with this in mind, here are some COVID-19 friendly (i.e. socially distanced!) ideas for things to do during September and October in Provence. Never any harm in planning!
Cycling
Provence during the summer months is HOT! Without doubt, the heat is a major draw for visitors (especially those from more northern climes). That said, more energetic activities like cycling are much harder in the heat. Temperatures during September and October though are much more manageable for strenuous activities outside. Warm enough to be comfortable (daytime temps can still top 20C) but not so hot that you'll wilt. With miles and miles of practically traffic free roads cycling can be truly special in Provence.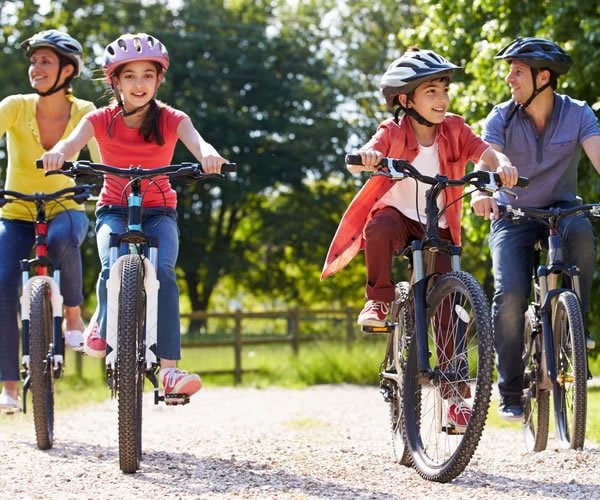 The scenery is stunning and during September and October you'll be able to pass through vineyards that are mid-harvest. This normally gives rise to numerous wine orientated festivals so watch out for those!
Walking
Provence is blessed with miles of beautiful coastline, much of which is walkable. Much like as with cycling, the reduction in temperature makes this an ideal time to do some serious walking and an opportunity to rack up the miles. After months of lockdown and perhaps less exercise than normal, this might be the ideal opportunity before Christmas to get back into shape!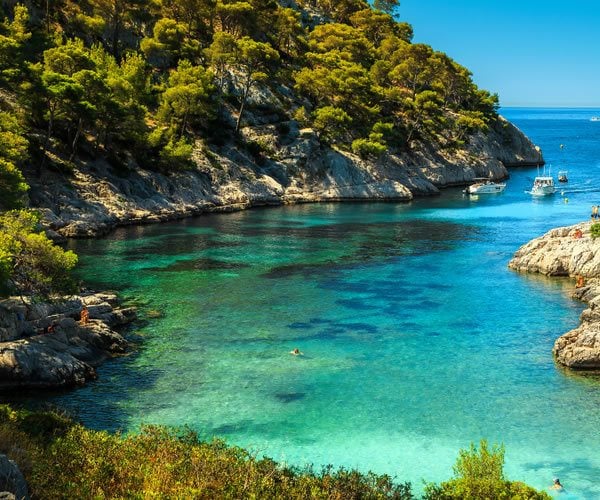 But don't let that put you off enjoying some wonderful food and drink en-route! If you're stuck for ideas on where to start then look at the Calanques. A protected national park, the Calanques offers walkers a chance to explore s fabulous stretch of coastline reaching from Marseille down towards the quaint fishing port of Cassis.
Boating
The Mediterranean sea's turquoise waters hold an undeniable allure and there are few better ways to enjoy them than by boat.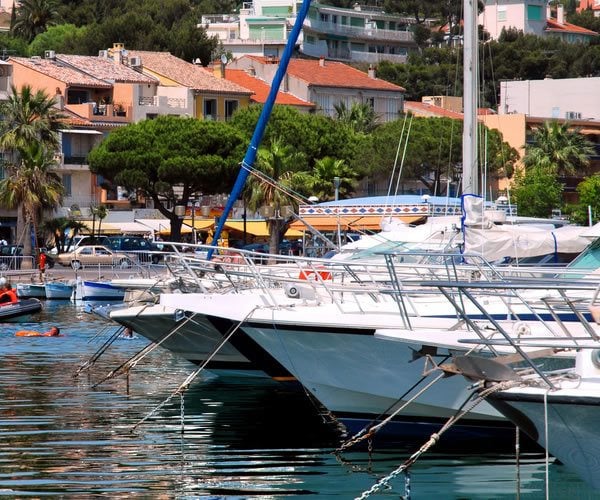 There are no shortage of specialist sailing and boating companies that dot the Provence coastline and can help you get out on the water whether just for a few hours or for a week at sea exploring the inlets, coves and coastal ports of Provence.
Eating
With all this activity you'll doubles build up an appetite. Well you're in the right place! Provence is a gastronomic delight at any time of year but, with the harvest in full swing, Autumnal Provencal food is perhaps the best!
Finding good restaurants is rarely a problem in this part of the world… advice might typically be to go to the restaurants where there are crowds but understandably, restaurants with terraces and a little more space might be particularly appealing on this occasion.
Relaxing
Life has been stressful for a lot of people around the world of late. Let's hope that come the Autumn things are looking up. If so, then it might be time to try and unwind and shake away the strains of the last few months.
Whether that's by playing a game of tennis, enjoying a long soak in your hotel bath or relaxing on the beach with a good book, Provence has a knack of ensuring that anyone who visits leaves feeling, well, relaxed!
Stay well, stay safe and when you can, it'd be good to see you here in Provence!
Su Stephens is Owner of Olives & Vines. Olives & Vines is a luxury holiday company based in the South of France offering stays at their beautifully designed holiday house and boutique hotel in Le Castellet.
If you would like to be a guest blogger on A Luxury Travel Blog in order to raise your profile, please contact us.