Japan is one of the world's most unique countries; a vibrant blend of futuristic technology and modern attractions with fascinating ancient history and architecture. It is this wealth of contrasts which makes 'The Land of the Rising Sun' such a captivating travel destination, with enough to entertain and amaze any visitor seeking to explore its modern cities and beautiful landscape.
The string of islands that make up Japan stretch over 1500 miles across the North Pacific Ocean, covered in rugged mountains and dense forests that sit harmoniously beside the cutting-edge buildings of cities like Tokyo and Osaka. Japanese culture offers a wide range of new experiences in food, hospitality and entertainment, and whether you are seeking to explore the country's history or simply enjoy the multifaceted lifestyle, Japan is a location that truly has something for everyone.
Catch a glimpse of Mount Fuji
The legendary Mount Fuji is located on Honshu, the largest of Japan's islands, and is a must-see on many tourist's bucket lists. On clear days, the iconic peak is best admired from the town of Hakone or the Fuji Five Lakes region, especially Lake Kawaguchi, which offer unobstructed views of the active volcano, capped with snow in the Winter and Spring.
However, Mount Fuji is commonly obscured by clouds and so checking the weather forecast before sightseeing is advised, or you can allow a few days in the area to maximise your chances of admiring the sacred mountain.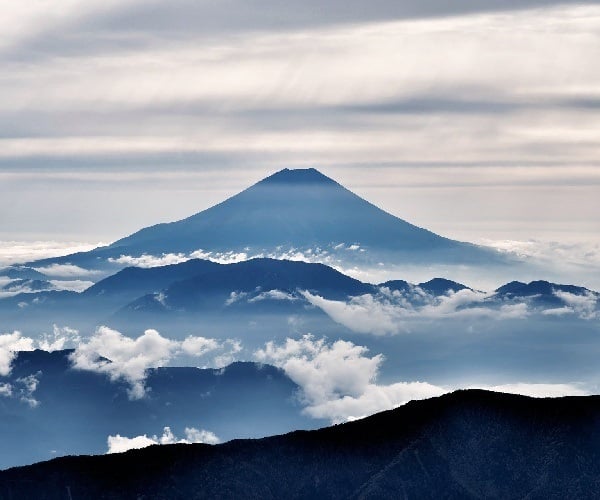 Visit the Shimmering Golden Temple
Kinkaku-ji, or the Golden Temple, is one of Kyoto's most popular attractions; a Zen Buddhist temple that has its two top floors covered in golden leaf, viewed from across a large pond that perfectly reflects an image of the opulent building.
The Golden Temple is a popular location, and large crowds are best avoided by visiting in the early morning, or at dusk for breath-taking views of the temple as the setting sun reflects off its shining exterior.
Explore the Torii Gates at Fushimi Inari 
The Fushimi Inari shrine in southern Kyoto is one of the most unique shrines you can visit in Japan, most famous for its trail of orange torii gates winding through a forest up the side of the sacred Mount Inari. This trail leads to spectacular views of Kyoto if you climb high enough and is best hiked in the early morning or evening when there are less visitors.
Picnic beneath the cherry blossoms
The most popular time to visit Japan is the spring when the cherry blossoms are in season, and for a short time the delicate pink blossoms are everywhere you look. The Japanese enjoy this spectacular show of nature with the traditional custom of hanami; a flower viewing party, where friends and family gather to picnic beneath the sakura (cherry blossom) trees.
Enjoy the peace of a Japanese garden
Traditional Japanese gardens are regarded across the world as places of tranquillity, designed meticulously so that every element of the space showcases natural beauty. Garden design is considered an art form in Japan, and you can see some of the incredible work in places like Kenroku-en in Kanazawa, Kokedera in Kyoto, and the Adachi Museum of Art in Yasugi.
Soak in an onsen
An onsen is a Japanese hot spring and bathing facility, which can range from a simple indoor bath to a luxurious outdoor experience, depending on where you visit. The steaming waters are wonderfully relaxing, and many outdoor onsens provide fantastic views as you soak in the naturally heated pools.
Traditionally, onsens are communal, divided by gender, and enjoyed in the nude. However, some ryokans offer private springs which you can reserve if you are staying overnight and want to bathe in a more secluded environment.
Dash Across the Shibuya Crossing
If you are seeking to experience the modern busyness of Japan, the famous Shibuya crossing is an essential place to visit. Five intersections converge at the busiest road crossing in the world, and you can either join the crowds or just sit and watch from above in a nearby building.
Treat yourself to a kaiseki meal
A kaiseki meal is an incredibly high quality, multi-course meal in which intricate dishes are served to guests, using ingredients that are always seasonal and beautifully presented. The best place to experience one of these is during a stay at a high-end ryokan, or as part of an overnight Buddhist temple stay if you are vegetarian.
See the Japanese Snow Monkeys
The Japanese Macaque is a species of monkey that is native to Japan and can be found in the most norther regions of the country. A wonderful sight is the groups of monkeys bathing in hot springs at the Jigokudani Monkey Park in Yamanouchi, or you can take a hike up the aptly named 'Monkey Mountain' in Iwatayama to see the animals in the wild.
Watch a geisha performance
Whilst it is possible to spot one of the highly skilled 'women of art' on the streets of Japan, they mostly perform at private events or in special teahouse gatherings in the geisha district, which tend to be very exclusive events. However, Kyoto is the heart of the Japanese geisha world and holds five annual geisha dances in the spring and autumn, which are an excellent opportunity to witness the incredible performance skills that these women spend years learning.
Enjoy delicious sushi
Whether you are new to the food or a seasoned enthusiast, sushi is a dish to be enjoyed as much as possible in Japan. You can enjoy the delicacy fresh from the source at numerous fish markets around the country, purchase it from many convenience stores and small eateries, or visit the world-famous sushi restaurant Sukiyabashi Jiro in Tokyo, if you can make a reservation.
Marvel at the Giant Buddha in Todaiji
Japan had very strong ties to the Buddhist religion, and one of the most impressive daibutsu, or giant buddha statues, can be found at the Todaiji temple in Nara. The temple is one of the most famous landmarks in all of Japan, and features a fifteen-metre-tall bronze statue of the Buddha.
Until recently, the hall in which the statue is kept held the record as the world's largest wooden building, and is an awe-inspiring location to visit and learn more about the history of the city of Nara.
Watch Sumo wrestling
Sumo wrestling is a fascinating and entertaining spectacle that is steeped in tradition, and a very popular event in Japan. The country's national sport has professional tournaments that take place six times a year in different cities, and are definitely worth booking tickets to see if your trip coincides with these dates.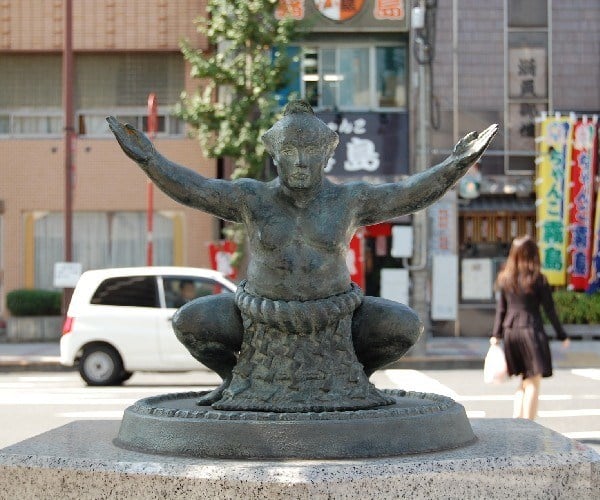 Ride a bullet train
Train travel in Japan is clean, comfortable and incredibly efficient, and taking a Shinkansen, or bullet train, makes travelling between cities fast and simple. Purchasing a Japan Rail Pass will allow you to travel on any of Shinkansen without making a reservation, and is an excellent way to ensure that journeying across the country goes without a hitch.
Stay in a capsule hotel
Capsule hotels are a very popular type of accommodation in Japan, where visitors sleep in comfortable, compact pod spaces instead of the usual private rooms. Ranging from basic to very luxurious, these hotels are not claustrophobic as you may initially think and are a must for at least one night if you are staying in several different places during your trip.
Bask in the Quiet of a Bamboo Forest
Forests of bamboo can be found all around Japan, and the tall, green plants provide quiet, magical groves that feel worlds away from the bustle of the country's busy cities. Arashiyama is the most famous bamboo forest in Japan but is also the most popular with tourists, so a secluded alternative is the Sagano bamboo forest outside of Tokyo which is smaller but just as beautiful.
Admire an original Japanese castle
You might not expect to find castles in a place like Japan, but nestled in the mountains above modern civilization are a number of beautiful old buildings that are an echo of the country's ancient past.
There are twelve castles across the country that have not been touched by war damage or any natural disasters, all of which are worth visiting to appreciate their distinctive architectural style. Himeji Castle in Hyōgo is considered the most spectacular of these castles, and is now a UNESCO World Heritage Site and well-regarded national treasure.
Take Part in a Tea Ceremony
A traditional tea ceremony in Japan is not only an excellent way to experience a classic part of the country's culture, but also to learn more about the history behind the practice. Matcha green tea is prepared and served alongside sweet foods to balance the flavour of the drink, and some ceremonies offer you the chance to dress in a kimono and really immerse yourself in the practice.
Hit the slopes and go skiing
If you are taking a trip to Japan in the winter, make the most of the snowy weather and visit one of its many ski resorts. The slopes in Japan are some of the best locations for dry powder skiing in the world, with snow that is incredibly light, dry and fun to ski on!
Visit the art island of Naoshima 
A small island in the Seto Inland Sea, Naoshima is entirely filled with art museums and galleries and makes for a perfect day trip. You can hire bikes in order to cycle the entire island or just explore on foot and take in some of its incredible architecture, enjoying the Mediterranean atmosphere and climate.
Escape to a temple for the night
One of the most spiritual things you can do in Japan is spend the night on Mount Koya, which is said to be the birthplace of Shingon Buddhism. Many of the temples here offer overnight accommodation where you can sleep in a traditional tatami mat room, join the monks for their morning meditation, and enjoy vegetarian Japanese dishes surrounded by total peace and quiet.
Try a Glass of Sake at an Izakaya
A stark contrast to the tranquillity of a Japanese teahouse is one of the country's izakaya's; a small pub style building that serves the traditional drink sake. Made by fermenting rice, sake can be enjoying alongside the small plates of food that izakaya's often offer, or you can partake in a tasting session in order to really appreciate the different flavours and varieties of the alcohol.
Immerse yourself in the teamLab Borderless Museum
The teamLab Borderless Museum in Tokyo houses digital art installations and immersive experiences, offering a unique blend of art and technology in several different light and sound exhibits. It is a very popular attraction that requires tickets to be booked in advance, but is unlike any museum or art galley you will have visited before.
Hike Along the Nakasendō Trail
Running between the cities of Kyoto and Tokyo, the Nakasendō Trail was an ancient route during the Edo period that has now been partly disrupted by modern developments. However, a few of the original sections remain and are perfect for a day's hike, enjoying the scenery and the traditional villages along the way.
Stay the night in a ryokan hotel
Any visit to Japan should feature at least one night in a Ryokan; traditional Japanese inns that are famous for their exceptional hospitality.
Often built near to hot spring resorts, many stays include access to the outdoor baths, an elegant private room, and multi-course meals served on traditional low tables. The level of service you will receive at a Ryokan is exceptional, and they are the perfect place to unwind for a night and enjoy a key part of Japanese culture.
Visit the Hiroshima Museum
The Hiroshima Peace Memorial Museum in central Japan is an incredibly moving tribute to the atomic bombing that happened in Hiroshima in 1945, and features many photographs, stories and artefacts from the event that illustrate the tragic story. Surrounding the museum is a large park, and there is a cenotaph where visitors can pay their respects to the lives that were lost.
Discover the Meiji Shrine in Tokyo
The Meiji Shrine in Tokyo is dedicated to the first emperor of modern Japan, Emperor Meiji, and his wife the Empress Shōken, which was built shortly after their deaths and then rebuilt after World War Two. The building complex is surrounded by trees and paths, and the whole place is a perfect escape away from the busy city that surrounds it.
There are so many things to do in Japan that you should not miss if you are planning a trip, and this guide has rounded up the very best of what the country has to offer.
James Jayasundera is Founder and Managing Director of Ampersand Travel. Ampersand Travel create bespoke and luxurious travel experiences to Asia, the British Isles and Southern Africa.
If you would like to be a guest blogger on A Luxury Travel Blog in order to raise your profile, please contact us.