Along with other business sectors that have been forced into indefinite stagnation, the fate of Asia's travel and tourism industry lies in the balance between the need to contain the virus and the need to restart the economy. And it is this particular dilemma that has the entire world under complete tension. All the while, standing right behind these monumental gates await the flocks of travellers looking to refill their need for new landscapes and their longing for new experiences. 
According to the World Economic Forum data for 2019, Asia Pacific is the fastest-growing Travel and Tourism region, an industry supporting the livelihood of some 35 million people. For Thailand, a country with the highest share in tourism employment in Southeast Asia, the risk is particularly immense. And it does not help that China, the very source of the outbreak, is its largest tourism market.
However, it has also proven to be one of the most effective in containing the spread of the virus.
Compared to other countries with a similar history of high international inbound traffic, Thailand has one of the lowest local transmission rates, one of the lowest death rates, and one of the highest recovery rates for COVID-19. Several other tourism-dependent nations have had similar success with containment, such as South Korea and until recently, Japan.
Even though progress is necessarily slow, the efforts of these countries have allowed them just enough breathing room to leverage their local tourism. This gives their T&T sectors a fighting chance to outlast the economic deluge brought by the pandemic.
Despite the notable achievement, this handful of low-risk Asian countries is nowhere near getting back on their usual track. For one thing, to be able to re-operate their tourism arm, they need to have an open and safe bridge between a substantial number of foreign countries.
The 'Travel Bubbles' scheme, previously under discussion, has some promises. But inter-travel among themselves will only account for a small fraction of the needed income – that is if the program will actually work.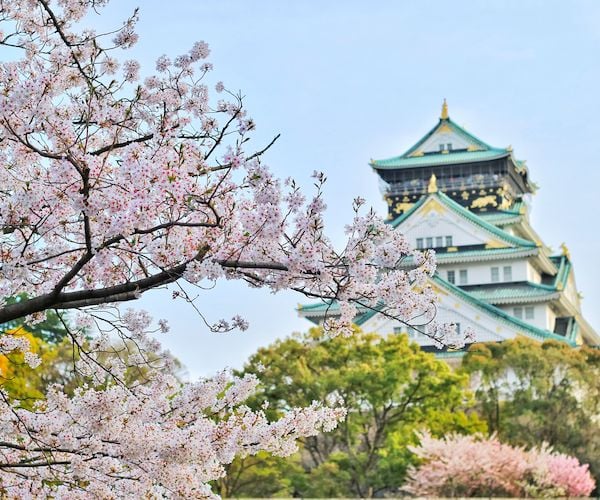 The announcement of the EU opening its borders to several Asian countries (the list includes Japan, Thailand, South Korea, and even China) was also a big break. However, with the recent resurgence of new cases, international travel will likely altogether be postponed even further. This means reliance on domestic tourism becomes even more crucial as the fight to endure the hiatus continues.
But there are good reasons to lay hopes on this notion. We do know that Asia and the Pacific have the largest aggregate domestic travel market. Japan, for instance, sees about 650 million local tourists traveling within its territory each year, generating some 20 trillion Yen for the Japanese economy. Thailand, South Korea, and Japan have already taken giant steps in promoting domestic travel, pouring in funds to boost the efforts.
One of the essential goals of the campaign is to channel their own outbound tourists into the local market. About 12 million Thai nationals were forecasted to travel abroad this year and the government's Tourism Authority aims to net at least half of that number to feed its thirsting holiday destinations. South Korea is also working on the same tactic, with a much larger outbound tourist market of 28 million people based on last year's statistics.
Last May, Airbnb also reported that their data reflect a positive increase in domestic tourism worldwide. The OTA giant has taken the initiative to feature local tours and accommodations in their user interface and other companies have also followed suit.
This proves that people are still inspired to travel despite prevailing conditions. And though the prospect of adventuring in a foreign country is still not on the menu, the chance to re-discover the wonders of their local region is becoming a welcomed choice for many.
Of course, this does not come without attention to health and safety. Accommodation and leisure establishments have all reinforced their cleaning protocols with some even hiring "Hygiene Experts" as part of their managerial roster. The upscale market affords advantageous travel options which allow minimum contact and poses less risk of infection such as flying via private jet and staying at luxury villas.
Though the damage of the COVID-19 phenomenon is beyond measure, we find courage in how travel and tourism in Asia continue to show its resiliency. In fact, we all have seen it before – we have battled through terrifying tsunamis, civil wars, volcano eruptions, wildfires, and more. And yet the industry never fails to rebound time and time again.
We cannot, however, ignore the scale and magnitude of this new and unprecedented obstacle. With 96 percent of the world implementing some form of travel restriction within just a span of 6 months, the travel community has never experienced a shift this drastic, this wide-spread, and this enduring. Surely, there is a myriad of other factors that will play in the recovery, but domestic tourism is certainly one tributary that is making a significant impact, a vital lifeline during these trying times.
Silvan Kitma is General Manager of The Private World. The Private World is a villa rentals company offering some the most top-rated luxury vacation home rentals in the world's top tourist destinations.
If you would like to be a guest blogger on A Luxury Travel Blog in order to raise your profile, please contact us.