In the days of COVID-19 and muted international travel, individuals and families are having to think further on how to spend their summer/winter holidays this year (depending on your hemisphere). With domestic travel and exploration of one`s backyard now under the spotlight, it may be time to reevaluate what makes for a great vacation and what our priorities and values are within that. It could be time to place crowded beaches, nightclubs and the overindulgence of alcohol on hold and instead focus on true exploration, adventure, health, fitness and supporting our domestic economies. For those of us that are fortunate enough to have mountains in our reach without the need to fly, here are our top 5 reasons why you should visit a ski resort this off season.
1. Avoid the crowds
Perhaps the biggest selling point amid a global pandemic is the ability to safely social distance – and then some. With entire mountain ranges to get in and amongst the space per person is far more favourable a ratio than in almost any other setting. If you image a popular beach destination Vs a mountain one – the distribution of people is far more sparse in the mountains as there is simply more space available. For whatever reason, the idea of sunning oneself on a sandy beach has been more effective in shaping our idea of what a summer holiday looks like than being immersed in the mountains has, so it stands to reason that beach destinations will attract more visitors this summer – giving you the perfect reason to head for hills.
2. Learn a new sport
The very nature of mountain holidays is very much aligned with outdoor adventure and exploration, as there is so much ground to cover and various ways in which to do so. Many ski resorts in the off season transform into impressive mountain bike destinations come summer, and just like their winter versions offer everything from rentals and lessons to marked trails that follow a gradual progression. In recent years real efforts have been made to make mountain biking accessible for all ages and abilities, and ski resorts provide the perfect platform to do that as the infrastructure already exists and the two sports share an awful lot of similarities. Hiking is another excellent way to access the best views, ridges and mountain trails, as well as horseback riding for those so inclined. For those seeking more of a thrill, mountains go hand in hand with paragliding, climbing and canyoning – so there is no shortage of adrenalin to be found by those that seek it. And – where there are mountains – there are rivers and lakes. From mellow floats to wild rapids, the opportunity to kayak, canoe, raft or paddle board is enormous, and can be scaled to varying ages and abilities. Due to the demand during winter when they function as ski resorts, we can rest assured that comfortable accommodation options will be close at hand with a large spectrum of amenities and services. Now may be just the time to try your hand at a new sport or two.
3. Stay healthy
With more focus typically being placed on being active in the outdoors, we are more likely to be in better shape and shed a few pounds on a mountain holiday when compared to a beach one – where hot temperatures and less physical activity may see the reverse. The mountain air is far cleaner and much less polluted than more urban or touristic areas – so when we do breathe harder as we gain ridges or summit peaks, we can rest assured that we are doing our body a world of good. And, when we do get our heart rate up we end up drinking far more water than `home days`, something we are guilty of not doing enough of. And if we are drinking more water in the mountains – there is great chance that the water itself is beautiful, pure, mountain water. When it comes to the food available in mountain communities when compared to beach destinations, the mountains have the upper hand once more. Alongside biking, many ski resorts hand their pistes-turned-meadows over to cattle and livestock in the summer months for grazing, and as there tends to be more physical space per person/family/household in these communities, the number of local farmers is often high. Subsequently, fresh, organic produce and meat is readily available, and we can rest assured knowing where it came from.
4. Do a reconnaissance
Getting fully aquatinted with an area in the winter time can be challenging amid skiers and snowboarders, general busyness and snow storms. The services too are by that time in full `tourist mode` and the locals that do not work directly within the tourism sector will have elected to slip into the background until the spring. Given that, it is not always easy to gain a truly authentic experience of a mountain town and it`s people and services during the winter, and even the ski slopes themselves can remain strangers in the varying conditions – looking different from day to day in different light and snow. One huge benefit of visiting your favourite ski resort in the off season is that you are fully able to get to know the mountain/s, slopes, people, restaurants, shops and services that exist there year round, and thus gain a truer sense of the place itself. Once back in your bindings come winter time, you will know the area like the back of your hand – as well as all of its hidden gems.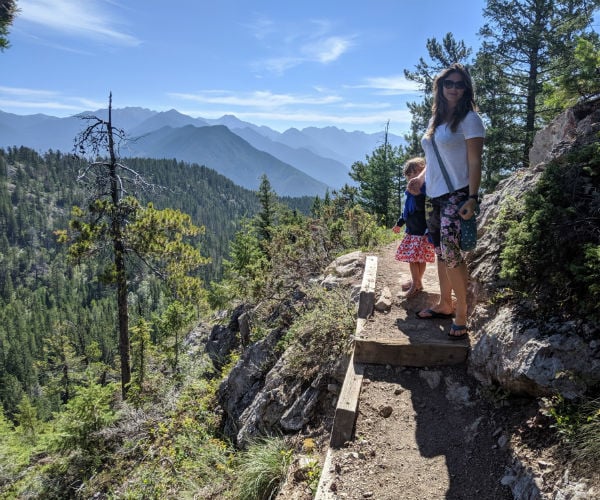 5. You are supporting the snow sports industry
A painful reality for all that work within or are linked to the snow sports industry, is that it is facing an uphill battle. With ageing populations, a shifting interest in snow sports, increasing operating costs, climate change and now serious concerns with the future of international travel – ski resorts are fighting hard to continue to deliver the winter experiences that we love. With an increasingly small window in the winter season to make the main bulk of revenue for the year, any and all business brought in the off season is absolutely invaluable. So, not only will visiting these resorts outside of the winter season give you numerous levels of enjoyment and benefit, but you will actively be helping and protecting the snow sports industry, and supporting the people that live in these resorts year round so that you can enjoy your next ski holiday.
Though for the northern hemisphere our focus is on the summer season, let us not forget the Australian ski resorts. Though some have prematurely ended their winter season, there is so much to experience and enjoy – with the above reasons to visit a ski resort in the off seasons being very much applicable there too; a great time to explore the best areas without the crowds, pick up a new sport and stay healthy and safe.
Nadine Robb is Owner and Instructor at Hakuba Ski Concierge. Hakuba Ski Concierge is a boutique ski school in Hakuba, Japan.
If you would like to be a guest blogger on A Luxury Travel Blog in order to raise your profile, please contact us.