With all of its galleries, art dealers and flea markets Paris is an antique lover's dream destination. In French, there is even a verb chiner – which literally means to search for antiques (much like we would say antiquing in English). If you are an antique aficionado, I hope this list will help you plan your next trip to the City of Lights!
Carré Rive Gauche
First, there are certain neighborhoods which have a higher concentration of antique stores and galleries. If you cross the Seine River and head towards the Left Bank you will arrive on the Quai Voltaire – home to some of the most prestigious antique shops in Paris. The Quai Voltaire makes up one end of the famous Carre Rive Gauche district, which is an area in the seventh and sixth arrondissements comprising the Rue du Bac, Rue de Beaune, Rue de Lille, Rue Montalembert, Rue des Saints-Peres, Rue de l'Université and the Quai Voltaire. This district is home to 80 antique galleries and art dealers, all belonging to the Carre Rive Gauche association founded in 1977. The galleries span millenia (7000 years worth of objects), so there is something to be found for every type of collector whether it be eighteenth century pieces or mid-century modern furniture. An interactive map of the galleries can be found at the Carre Rive Gauche's website.
The Marais
You will also come across a high concentration of antique shops in the Marais neighborhood, notably at the Village St. Paul, an intricate series of small passageways and courtyards home to 80 vintage stores, design galleries, and antique shops. Located between the Seine and the Rue Saint-Antoine, you will find archway entrances to the Village St. Paul on Rue St. Paul, Rue Ave Maria and in the St. Paul and Charlemagne gardens. The Village St. Paul is open everyday but Tuesday from 11am to 7pm.
Rue du Faubourg Saint-Honoré
This luxurious Parisian quarter, known as Le Triangle D'Or (the Golden Triangle), has always been home to the greatest names in the industry, found specifically on the streets between the Elysée Palace and the Champs-Elysées.
While you can access these galleries during their normal opening hours, you may want to plan your visit there for a special event happening every year – the Nocturne Rive Droite. For this special evening, most galleries in rue du Faubourg Saint-Honoré, Avenue Matignon and their surrounding streets open their doors to present their works. Some of the most important galleries that you will find in this prime location are the following:
Perrin (98 Rue du Faubourg Saint Honoré, 75008). Perrin is one of the greatest specialists in French art from the 18th century. It's a must stop for international art experts, interior designers and museum curators. Perrin represents the art of French taste in different art events every year, namely the TEFAF in Maastricht and New York, the BRAFA art fair in Brussels, and at Masterpiece London. They also collaborate closely with major institutions such as the Château de Versailles and even the Metropolitan Museum of Art in New York.
Galerie G. Sarti (137 Rue du Faubourg Saint-Honoré, 75008). Located inside a beautiful hôtel particulier, Galerie G. Sarti curates exquisite Italian paintings from the 13th to the 15th century as well as furniture and other art pieces, some of which have joined the collections of some renowned European and American museums. They offer a wide program of exhibitions in which both experienced collectors and amateurs are welcome.
Last but not least, it's worth noting that you will also find modern and contemporary art galleries in this area, such as Galeries Bartoux-Saint Honoré, Bernheim-Jeune, Galerie Boulakia, Galerie Hopkins, Malingue, Opera Gallery and Galerie de Souzy.
Auction houses
One of the things everyone should do at least once while in Paris is attending a sale at one of the famous auction houses in the city. It could be at the famous Christie's, the Hôtel Drouot, the Parisian Sotheby's, Artcuria, Piasa, the luxurious Tajan (specialized in archaeology and objects of primitive or contemporary art) or even the Hôtel des ventes du Crédit Municipal de Paris (formerly Monte de Piedad where you will find essentially jewellery and argenterie pieces).
All these houses organise many different sales, usually by themes, from chinoiserie to Coco Chanel's furniture. There are also other types of vintage sales, like photography, fine wines and spirits, or watches.
Attending a vente aux enchères can be quite the experience – it's like visiting a museum of decorative arts but with a dose of adrenaline, since you can enjoy the exhibition but also join the bidding and who knows, with a bit of luck you could even take one of the pieces home with you!
Biennale de Paris
Formerly called Biennale des Antiquaires, La Biennale de Paris is an art and antiques fair that was founded in 1962 by the Syndicat National des Antiquaires. Its 30th edition will be held from September 17th to 21st under the impressive glass ceilings of the Grand Palais.
Every year, this important appointment for all things luxe à la française brings together exquisite treasures from the most important dealers. about 100 Parisian galleries gather for the occasion, as well as antique dealers, international collectors, and major jewelers.
Brocantes
During the weekends in Paris in Spring and Summer you will find several antique fairs, called brocantes all across the city. Brocantes are markets of professional dealers selling second-hand objects but the prices will be much lower than what you would find with an antique dealer or in a gallery. One brocante in particular that we are fond of is located on the charming market street Rue Cler in the 7th arrondissement taking place on various Saturdays throughout the year. You can find a schedule of brocantes in Paris here.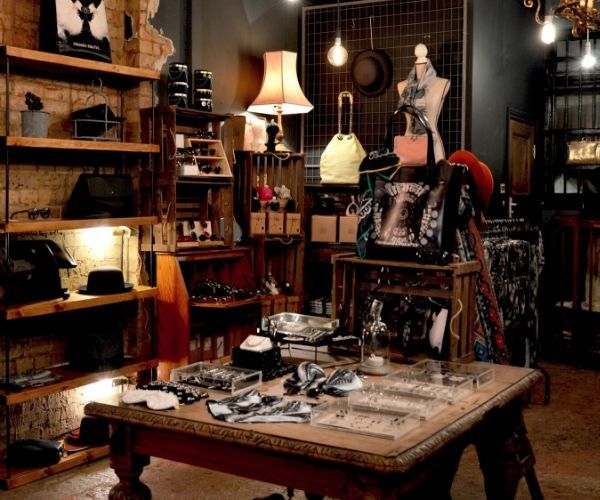 Paris flea market
Last but certainly not least the holy grail of antique hunting in Paris is to be found north of the city at the famous Les Puces de Saint Ouen flea market, open on Saturdays and Sundays. This is the oldest and largest flea market in the world, comprising 14 markets. Five million people a year visit Les Puces, where you can find everything including antiques from all eras, vintage fashion and furniture, modern design pieces. Les Puces is worth the visit even if you're not collecting antiques. You never know just what you may find here and what objects you'll be able to take home, making very unique souvenirs from your trip to Paris.
Maria Pasca is the Communications & Marketing Director at My Private Paris. My Private Paris is an award-winning boutique travel agency that fully tailors high-end tours and experiences in Paris with the finest local guides.
If you would like to be a guest blogger on A Luxury Travel Blog in order to raise your profile, please contact us.