By
Alfonso Tandazo
on Aug 23, 2020 in
Antarctic
,
Argentina
,
Bolivia
,
Brazil
,
Chile
,
Ecuador
,
Peru
,
Polar Regions
,
Regions
,
South America
,
Uruguay
As the realistic possibility of international travel slowly and carefully comes back to life, travelers can begin to ponder the adventures to come in the not so distant future.
For those considering a dedicated photography tour, South America represents authentic experiential journeys for the beauty of its landscapes, its regions teeming with unsurpassed wildlife, and the cultural wealth of its colorful indigenous communities. Imagine yourself shooting a brilliant sunrise or sunset while discovering the genuine heart of a sacred Inca city with your camera in hand. Accompanied by a private photographer guide, ancient temples, Andean sunrises and sunsets, and Latin American street scenes can be captured through photography.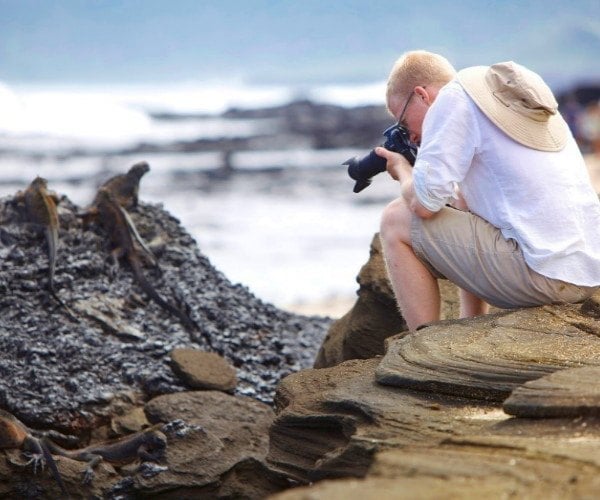 Here, we have selected not only six photo tours but six life experiences in some of the best photo-tour destinations in South America. All and all, we think these will help you frame your photography in a different light.
1. The Amazon and/or the Brazilian Pantanal
A cathedral of green teeming with exotic wildlife, the Amazon is the dreamland for world-class and amateur photographers alike. Not only is it a haven for vibrantly colored birds and acrobatic monkeys, but the reflections in the serene backwaters of the Amazon and its tributaries make for an endless variety of artistic compositions. Whether in the Amazonian rainforest of Brazil, Ecuador, Peru, or Bolivia, you never know when mythical Pink river dolphins will pop up or a troop of Howler monkeys will appear in the forest canopy above. But make no mistake, wildlife photography in the Amazon is as tough as it gets. Though animals are everywhere, seeing them and getting close enough for a photo in poor light conditions make it frustrating. So travel here with an experienced guide specializing in photography and come prepared to learn new skills.
Added to all of this are remote indigenous communities of people who still cling to an existence that is still traditional in many ways. This human culture of people going about their lives in the deep rainforest is one incredibly special aspect that also deserves showcasing on film.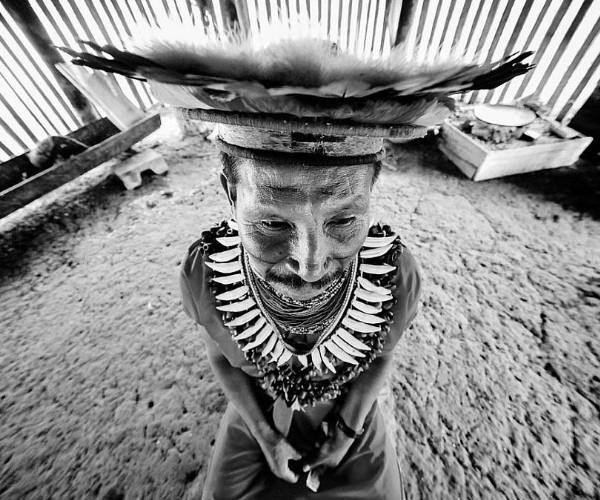 Like the Amazon, Brazil's remarkable Pantanal wetlands is one of the world's true natural wonders. Called Terra de Ninguem ("No Man's Land") by the Brazilians, the Pantanal is a vast watery wilderness — half the size of France! — harboring one of the greatest wildlife concentrations on the planet.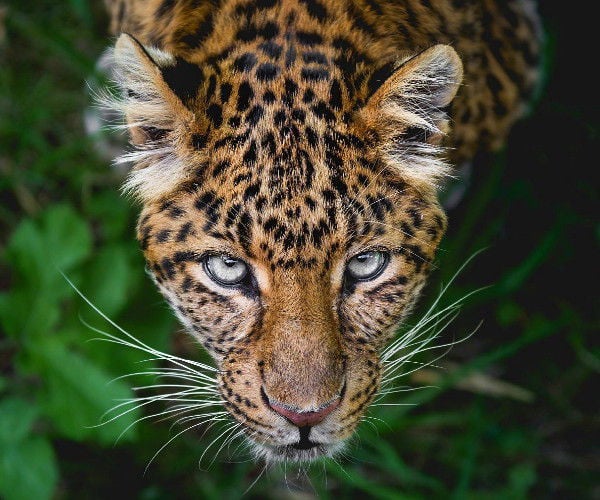 In fact, we think that the Pantanal is not just the best place for wildlife in Brazil but also one of the world's best wildlife photography destinations in terms of number and quality of opportunities and subjects. Among these, the Pantanal provides photographers with the near certainty of multiple encounters with the most powerful cat in the New World: the magnificent Jaguar, which are commonly sighted lazing on Pantanal riverbanks.
2. Mainland Ecuador & the Galapagos Islands
Tucked-in on the west coast of South America between Peru and Colombia, Ecuador is one of the smallest countries on the continent, yet it boasts an incredible diversity of habitats. Apart from the country's legendary Galapagos Islands, mainland Ecuador consists of colorful Andean highlands, the sparkling Pacific coast, and the mystery-filled Ecuadorian Amazon. Supporting an amazing array of human cultures, landscapes, and wildlife, all of this makes the country a top-quality destination for a stunning photo adventure.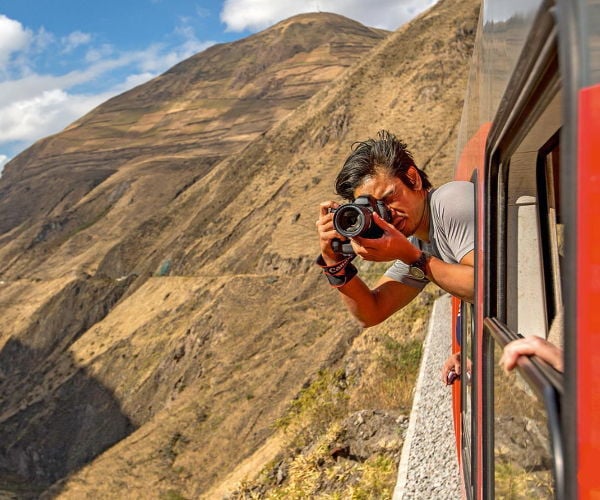 Discover picturesque Andean towns where you can immerse yourself in vibrantly colored indigenous markets and traditional music workshops, getting striking shots of friendly locals along the way. While these remarkable towns and cities are graced with picturesque colonial architecture and street scenes, the surrounding countryside includes an exciting mix of mile upon mile of classic cone-shaped volcanoes and train journeys through spectacular highland scenery. Meanwhile, Andean slopes and cloud forests offer photographing travelers breathtaking shots of vibrantly colored birds, plants, flowers, and frogs; and not to be outdone, the Ecuadorian Amazon provides an incomparable chance for you to return home with some of the most memorable shots you'll ever take!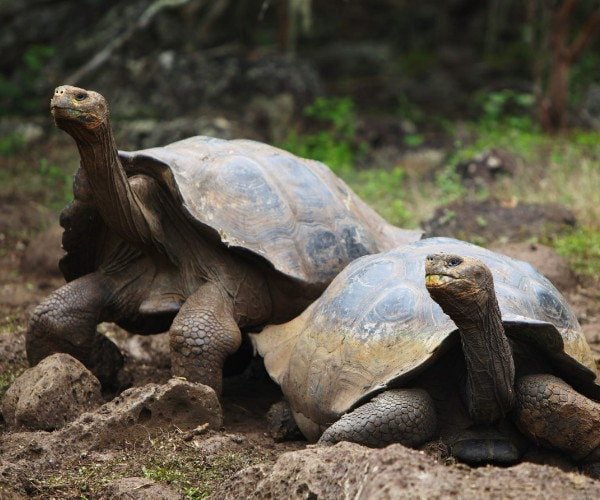 Ecuador is probably most famous for its off-shore archipelago, the Galapagos Islands, where extraordinary wildlife photography follows in the footsteps of Charles Darwin himself. This remote and stunning archipelago offers a unique experience unlike anywhere else. The wildlife displays must be seen to be believed. Being a protected reserve, the animals have no innate fear of humans and simply go about their routines while ignoring people. At the same time, these volcanic remote landscapes are stunningly beautiful, just as the sunrises and sunsets are spectacular. The crystal clear water is also perfect for underwater shots of vibrantly colored tropical fish, green sea turtles, playful sea lions, and extraordinary underwater landscapes. From otherworldly wildlife to breathtaking scenery, the Galapagos is one of the world's foremost destinations for wildlife photography. Whether you're a passionate amateur or a budding professional, a dedicated photo cruise or island-hopping tour is an adventurous way to sharpen your landscape and wildlife photography skills.
3. Tierra del Fuego (Chile/Argentina) & Antarctica
The huge island territory at the southern tip of Argentina and Chile was long ago dubbed "Tierra del Fuego" (the Land of Fire). Its many fjords, channels, and glaciers make this an area of fantastic scenery, which complement the region's rich history and culture of exploration.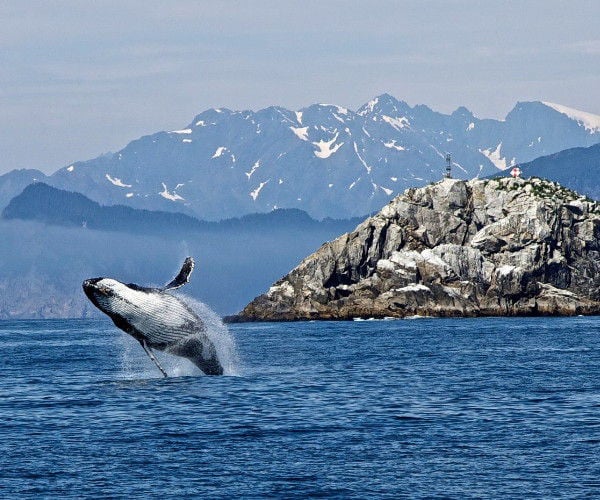 Here, photographers of all kinds have great opportunities for dramatic shots of intriguing marine mammals such as Humpback whales and Commerson's dolphins, as well as sprawling colonies of Magellanic penguin and soaring seabirds. This land of scenic peat bogs, beech forests, glistening lakes, remote beaches, and snow-capped peaks, Tierra del Fuego is so much more than a mere springboard to Antarctica.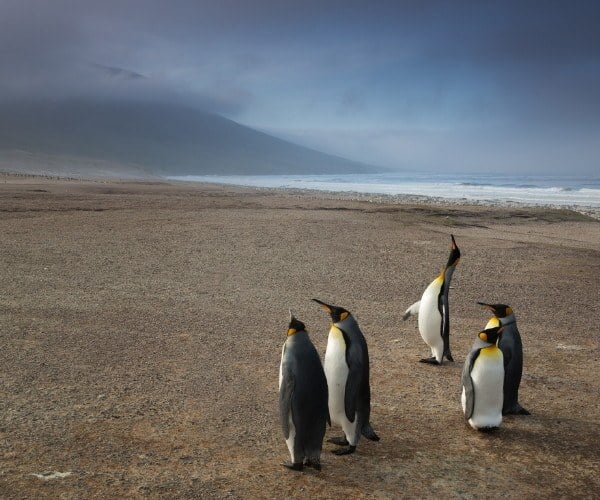 Setting sail from Tierra del Fuego, you can, however, make your way to Antarctica – truly the last frontier on our ever-shrinking planet. This vast twelve million square kilometer region is home to even more than penguins and whales, with everything from tiny krill to enormous albatrosses and huge elephant seals. What's more, this awesomely silent but starkly beautiful ice-encrusted world possesses some of the most magnificent scenery: picture in your mind magnificent mountain ranges extending into the horizon, towering volcanoes, and intricately formed icebergs that seem more like floating cathedrals. The photographer's eye will immediately note that all of this is enhanced by the peculiar quality of the light that lends an ethereal beauty to the savage grandeur of this polar landscape. A place that so many travelers long to explore — but so few ever see — Antarctica is an other-worldly region that should be experienced and captured by any avid wildlife, landscape or adventure photographer at least once in their life.
4. Peru & its "lost city" of Machu Picchu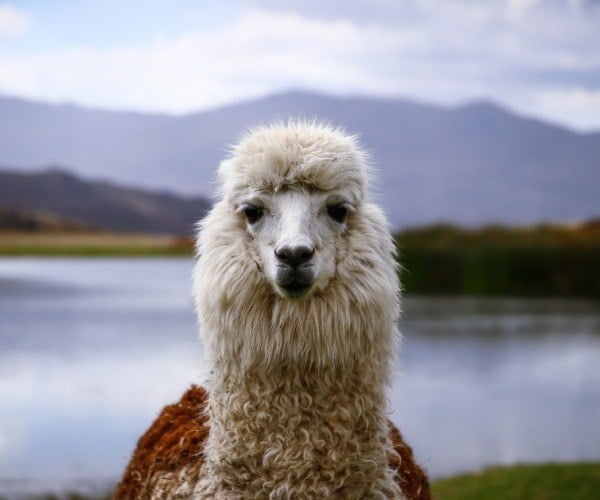 Awash with picturesque colonial towns, striking lakes and landscapes, as well as astonishing archaeological ruins, Peru is home to an incredible mix of photo opportunities. The sites you will witness and photograph throughout the country are as diverse as they are overwhelming. Keep in mind, the descendants of the Incas have interwoven threads of their culture with Spanish influences to create a rich Peruvian culture of art, architecture, and music – which can all be capture in photos. On hikes, train rides, and horseback rides, you can explore imposing mountain ranges and seemingly bottomless canyons, encounter llamas and alpacas, and meet welcoming locals in rural villages. On top of this, you can photograph urban scenes during visits to the big cities of Lima and Cusco. This all makes Peru an opportunity to discover this stunning country in a unique way, giving a good workout for your wildlife, landscape, portrait, and street photography skills.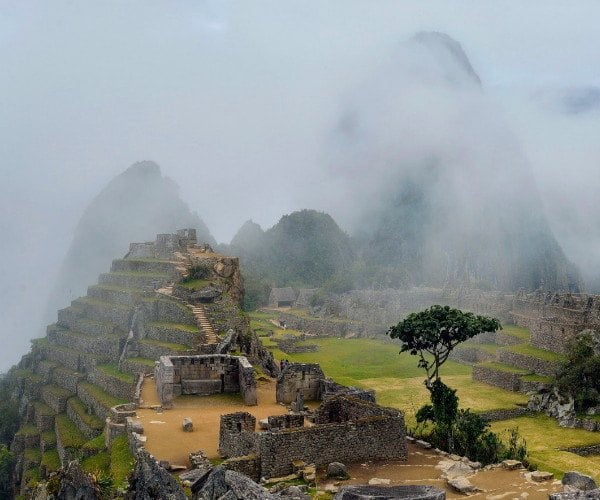 Once you've got one or more of the incredible regions of Peru under your skin, make the pilgrimage visit to Machu Picchu: the highlight of nearly everyone's Peru photo tour. Its towering mountains ensconce massive stone fortresses, which once protected the Inca from the invading Spanish.
Magnificent, Machu Picchu is the most famous lost Inca city, sitting high in the Andes in a truly spectacular setting while still retaining its air of grandeur and mystery. Nestled into a narrow saddle between two sharp peaks, this "lost city" was mysteriously abandoned more than four centuries ago. For photographers, the changes in light as the sun comes up over or goes down behind these surrounding mountains are mesmerizing. Bring Machu Picchu's temples, sunrises and sunsets to life through a dedicated photography tour that will help you see and present the Incan city in a different light.
5. Bolivia & its Uyuni Salt Flat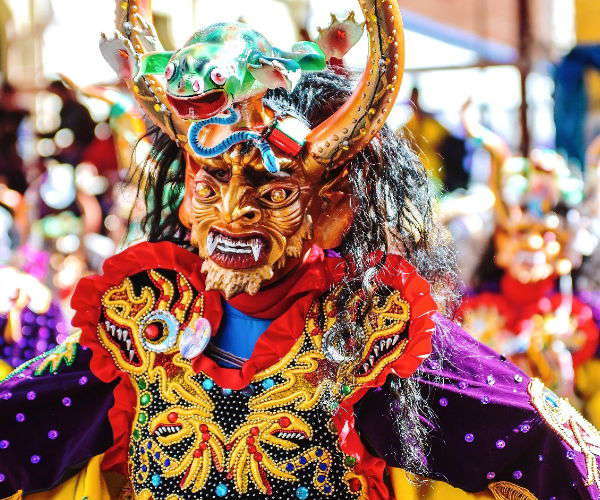 For the beauty of its landscapes and the wealth of colorful indigenous communities, a photo tour in Bolivia is an authentic experiential journey to a country that offers fascinating scenes well off the beaten path. The geographically diverse landscapes create dramatic and sensational photo opportunities with immense mountains set against vast open plains and the colorful charades of this country aptly dubbed the "Rooftop of South America." At the same time, the country's multi-ethnic cultural diversity is captivating and impressive as the Inca legacy lives strong in the souls of the hard-working and charming Bolivian people.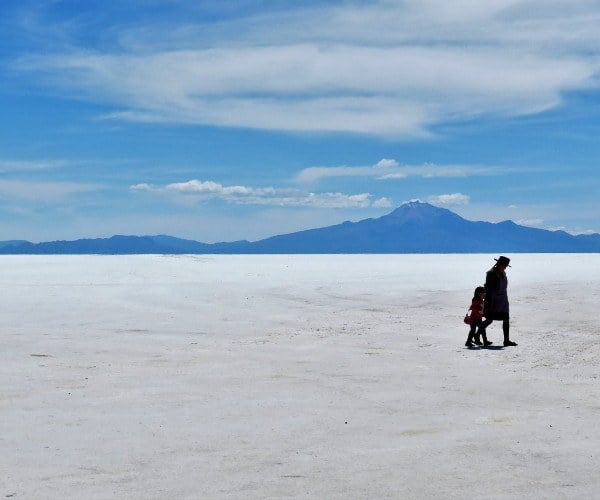 All Bolivia photography tours are set among some of South America's most starkly beautiful landscapes. However, among its camera-ready adventures to almost otherworldly landscapes, one of the country's most spectacular photo destinations is the Salar de Uyuni salt flat. Photograph its endless expanses dotted with cactus islands and clusters of wildlife that include pink flamingos and the wild vicunas (cousins of the llama). The rugged desert wilderness, deep blue skies, and awe-inspiring Andean peaks that border these brilliantly white salt flats create a fantastic spectacle. All of this can be brought into sharp focus with the area's pristine clear air, while reflective earth-sky sunrises and sunsets give you the chance to photograph these almost surreal scenes under ideal lighting conditions.
6. Uruguay and its historic Colonia del Sacramento
A relatively undiscovered gem in South America — compared to its giant neighbors of Brazil and Argentina — Uruguay is stepping out of the shadows and into the spotlight, where it rightly belongs. For photographers especially, the country is overflowing in culture, wine, gaucho life, beaches, and much more, all crammed into one small nation that makes it both easy and fascinating to explore on a tailor-made Uruguay photo tour.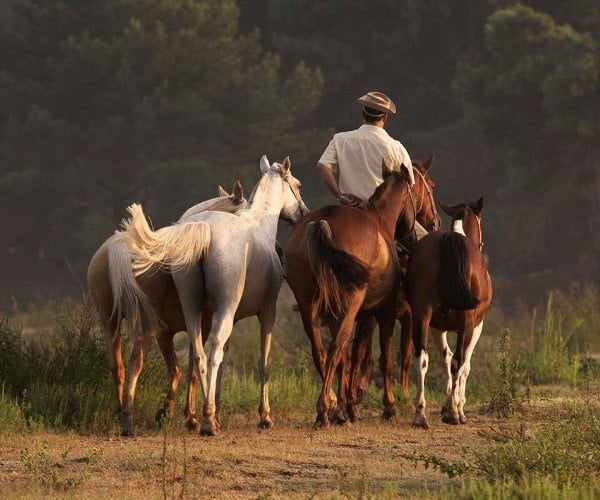 A relatively undiscovered gem in South America — compared to its giant neighbors of Brazil and Argentina — Uruguay is stepping out of the shadows and into the spotlight, where it rightly belongs. For photographers especially, the country is overflowing in culture, wine, gaucho life, beaches, and much more, all crammed into one small nation that makes it both easy and fascinating to explore on a tailor-made Uruguay photo tour.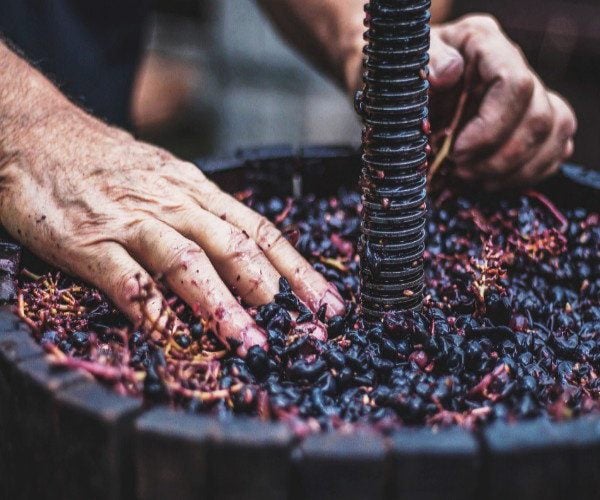 Just across the river from the Argentine capital city of Buenos Aires is the small Uruguayan town of Colonia del Sacramento – a picture-perfect colonial hamlet that you can discover through your camera. After an hour-long ferry ride from the Buenos Aires, you'll dock in this enchanting village to explore its old-world historic district with a local professional photographer/guide. A UNESCO-declared World Heritage site, Colonia del Sacramento is famous for its unique fusion of Portuguese and Spanish colonial influences, which make this charming city all the more photogenically fascinating. For those who make the trip, rewards will come in the form of colorful facades, vine-draped shops, and palm-fringed boardwalks set within this laid-back destination. Here, you'll delight in simply wandering around while losing all track of time.
As you can imagine, these six South American photography tours are not only about getting shots of the spectacular destinations that this continent has to offer; these photo experiences can also be a passport to meeting new people, experiencing other cultures, and truly "seeing" sites in the way that photography compels us to visualize the world around us.
Alfonso Tandazo is President and CEO at Surtrek Tour Operator. Surtrek Tour Operator is a well-established firm, specializing in custom-designed luxury tours in Ecuador, the Galapagos and throughout the rest of South America.
If you would like to be a guest blogger on A Luxury Travel Blog in order to raise your profile, please contact us.