Before COVID-19 threw the world into chaos, Bhutan topped the Lonely Planet 'Best in Travel' list as the country to visit in 2020, and for good reason. Bhutan promises a unique adventure to any traveller; soaring mountains are blanketed with evergreen forests and dotted with Buddhist temples, valleys sliced by glacial rivers and deliciously clean piney air. Bhutan is already the world's only carbon-negative country, and the kingdom is set to become the first fully organic nation, so it's only going to get more beautiful… Here is our list of 33 things to do in the happiest kingdom on earth:
The country's most enduring image is perhaps the Taktsang Lhakhang or the Tiger's Nest temple, a sacred pilgrimage site. Perched like an eagle's nest, an astonishing 3,000m up a cliff face, the temple is an exhilarating and rewarding trek which ranks as a must-do experience.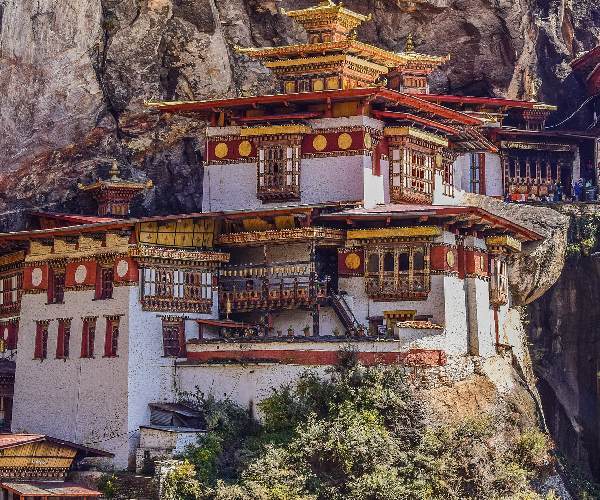 For an exhilarating experience go heli-hiking! Take a chopper up the Paro Valley to Bumdra and hike down to the valley via Tiger's Nest.
Outdoor activities can be balanced out by some delicious spa treatments. Indulge in one of the many rejuvenating treatments on offer at Como Uma Paro in their Shambhala Spa.
In the neighbouring valley to the Paro district is the spectacular Haa Valley, a tiny region which is one of the most beautiful and isolated areas in Bhutan. There are plenty of hiking trails, and once the ancestral home to the Queen Grandmother and the illustrious Dorji family, the valley is culturally rich with a fascinating history.
Bhutan is known as the happiest country in the world, so meeting with the people of Bhutan is a must. You'll quickly see that they have a wonderful sense of humour and are great fun!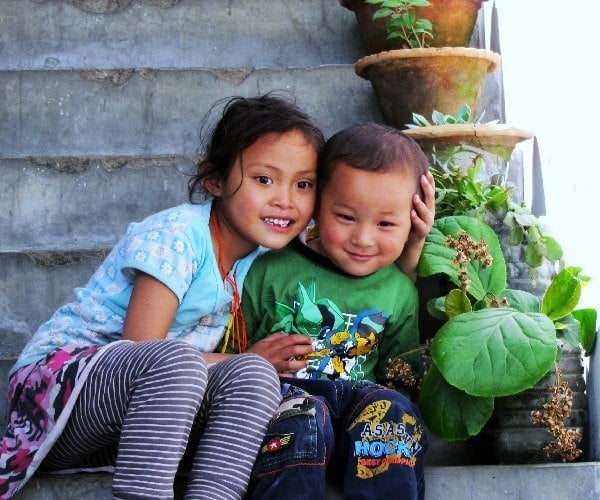 Bhutanese cuisine has a very distinct flavour and for a fully rounded cultural experience you must try some popular dishes, such as momos, ema datshi and zaow.
Take time to discover Bhutanese urban life at the tranquil capital, Thimphu. Enjoy the Changangkha temple and the National Museum as well as traditional painting classes and the fascinating Royal Textile Academy where examples of delicate local work can be bought.
Visit the impressive Buddha Dordenma in Thimphu which was finished in 2015 for prosperity of the nation. Make sure you hike up behind the statue for incredible views overlooking the city below.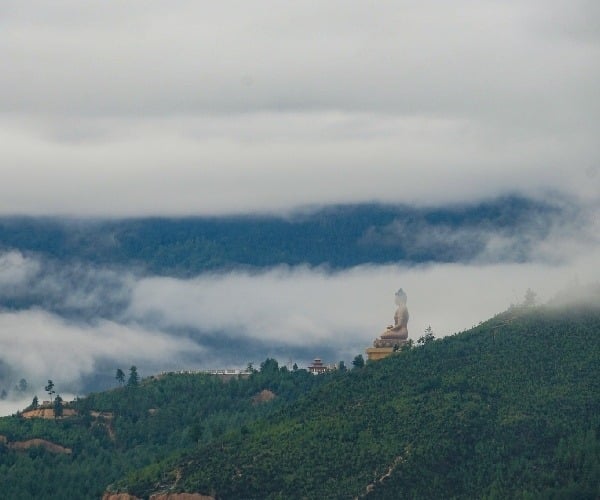 Visit Motithang Takin Preserve in Thimphu and see the 'takin', the national animal of Bhutan.
Step off the luxury hotel circuit and experience a homestay. Spending time with a local family in a traditional farmhouse will give you a great sense of typical Bhutanese warm hospitality and traditional values, in a charming and comfortable setting.
The weekend market in Thimphu is a fantastic experience; vendors gather to sell their produce of fresh fruit and veg, pulses, nuts and grains, fish and meat, as well as handicrafts, textiles and other trinkets.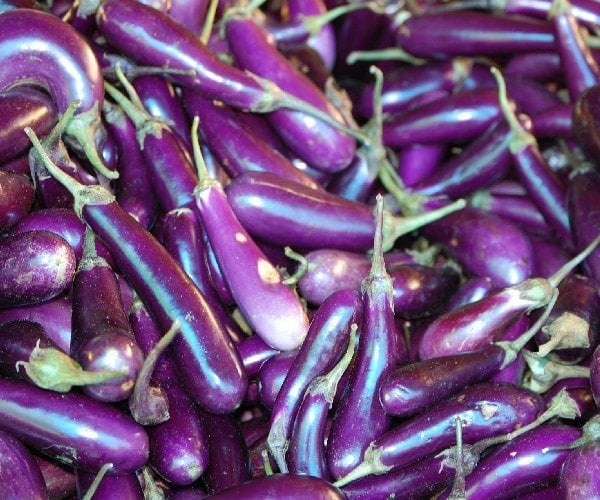 There are 108 memorial chortens built by the eldest Queen Mother at the Dochula Pass, en-route from Thimphu to Punakha. If you are lucky enough to visit on a clear day you will have an awesome view of Mt Everest.
Visit the mighty Punakha Dzong, a 17th-century monastery restored to its former glory by the king and considered to be one of the holiest and most important dzongs in the country.
Stay at Six Senses Thimphu, one of our favourite hotels. It has a vast outdoor terrace, complete with spacious ponds that reflect the snow-capped alpine peaks and white clouds in the glassy surface – a particularly arresting sight over a sunrise breakfast at the lodge.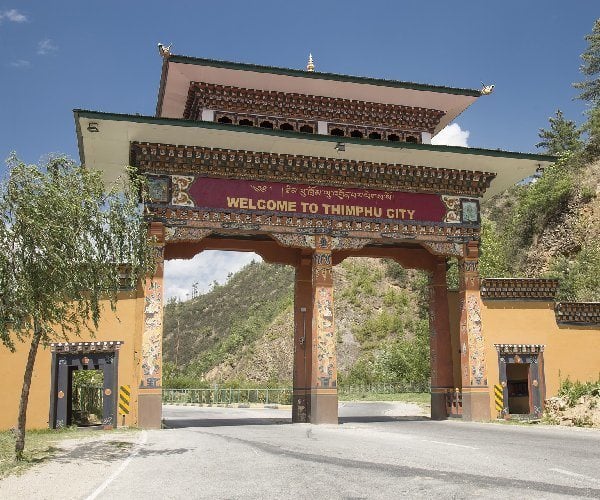 Walk along Bhutan's longest suspension bridge just a short walk from Punakha Dzong. The 160-metre long bridge spans the Po Chhu River connecting the town of Punakha with Punakha Dzong.
Punakha is home to Chimi Lhakhang, the auspicious 15th-century fertility monastery where women go to pray for their children and to help them conceive, and it is well worth a visit.
The idyllic Amankora Punakha owns a farmhouse that once belonged to the Queen Mother and a private dinner here is a high note that will linger sweetly.
Bhutan is well known for its many colourful festivals. Celebrate the Punakha Tshechu in Bhutanese national dress – as I did last year, what an incredible day!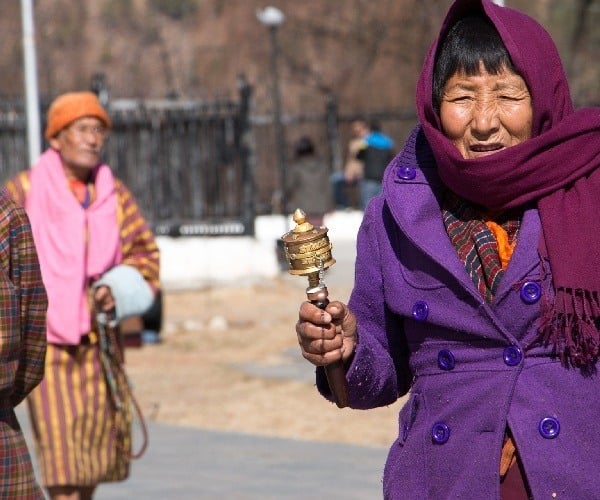 There's no better way to experience the quiet paradise of Bhutan's pristine natural landscapes than camping out in the peaceful wilderness in a cosy tent, compete with wood burner and toasted marshmallows, and explore all the natural surrounds have to offer. Rustic and comfortable ti-pis from Tented Outposts in the Wild offer the ultimate nature experience.
If you visit Phojikha Valley from November, you can witness the migration of the Black-Necked Cranes which migrates from the Tibetan Plateau to escape the brutally cold winters. One of the rarest birds in the world, the incredibly diverse route is taken by only 300 birds a year.
Whilst in Gangtey a visit to the Black Neck Crane centre is invaluable. The centre displays material on the highly honoured cranes and their environment, as well as guiding conservation awareness operations on the threatened bird.
Long car journeys are often just as impressive and exciting as the sightseeing. Drive from Punakha to Gangtey and absorb the fairy-tale landscapes fluttering past – a different view greets you around every turn, like a real-life Disney movie.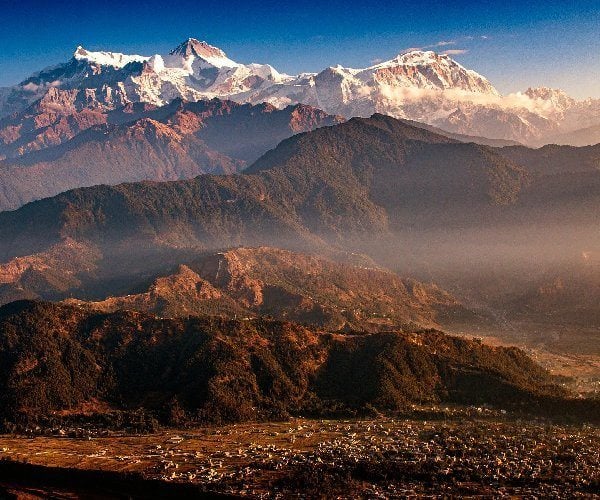 The terrace at Gangtey Lodge, one of our favourite hotels in Bhutan, is the perfect place to spend hours simply staring at the scenic valley below. The weather changes so frequently that the light is constantly changing and there is always something to watch, while the staff bring you hot drinks, blankets, hot water bottles and neck warmers.
The striking 17th-century monastery Gangtey Goemba is an important monastery of Nyingmapa school of Buddhism and is inhabited by the monks during the summer months and the vibrant Black-Necked Crane festival is celebrated here each November.
Hot Stone Baths are an ancient Bhutanese tradition where river rocks are used to heat the water, releasing key minerals that relieve aches and pains in the body. A hot stone bath at Gangtey Lodge is the perfect treat after a long relaxing massage.
Go white-water rafting on the Mo Chhu River with the backdrop of the Himalayas.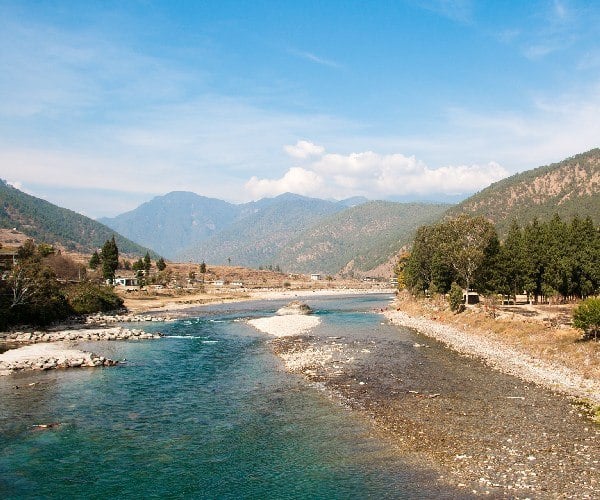 For those who are not short on time, continue on from Gangtey, passing through the dramatic landscapes to Bumthang, stopping for a visit at Trongsa Dzong – the ancestral home of Bhutan's monarch – en-route. Trongsa's sprawling white dzong with its distinctive yellow roof is perched on the edge of a mountain ridge and seems to hang suspended above the plain.
Bumthang is a region combining the four valleys of Chumey, Choekhor, Tang and Ura. Explore the Wangdicholing Palace, the home to the First and Second King of Bhutan, the grand Kurjey Lhakhang, one of Bhutan's most auspicious monuments, Tamshing Monastery and the famous Red Panda Brewery.
Bumthang is one of the best places in Bhutan for walking, owing to its broad U-shaped valleys and gently sloping mountains, so is suitable for all levels of fitness. Hikes can range fairly easy for the relatively fit or the most gruelling. Whatever you choose, it's a must to experience hiking in the mighty Himalaya mountain range.
Try your hand at archery Bhutan's National Sport. Often played at religious and cultural festivals, it is a hugely popular pursuit for locals and visitors alike. Most afternoons you can see groups of men competing with each other, aiming at impossibly small targets 120 metres away.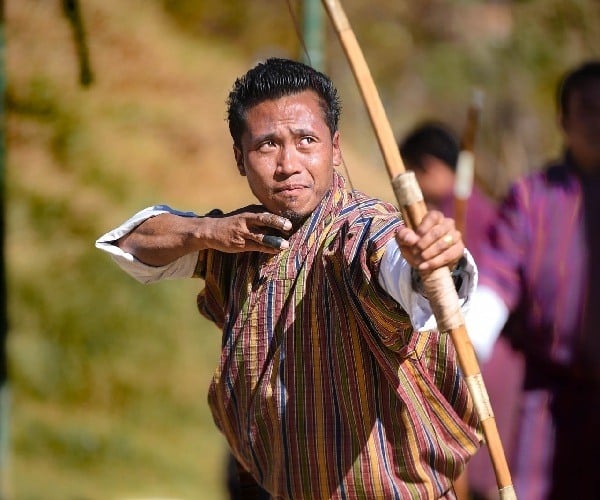 Cycling through the rugged, mountainous landscape of Bhutan has become increasingly popular with a variety of biking routes available ranging from smooth journeys on paved roads to challenging off-road dirt trails that wind through rough terrain.
Bumthang is one of the best places in Bhutan for walking, owing to its broad U-shaped valleys and gently sloping mountains, so is suitable for all levels of fitness. Hikes can range fairly easy for the relatively fit or the most gruelling. Whatever you choose, it's a must to experience hiking in the mighty Himalaya mountain range.
For a totally unique experience visit Trashigang in the far east of Bhutan. Once the centre for a busy trade with Tibet, today it is the junction of the east-west highway. This town is also the principle marketplace for the semi-nomadic people of Merak and Sakteng, whose way of dress is unique in Bhutan.
Even leaving Bhutan is a scenic affair. Make sure you get a window seat as the views over the Himalayas on landing and take-off can be exquisite on a clear day: blue skies and snow-capped peaks spread below you for miles.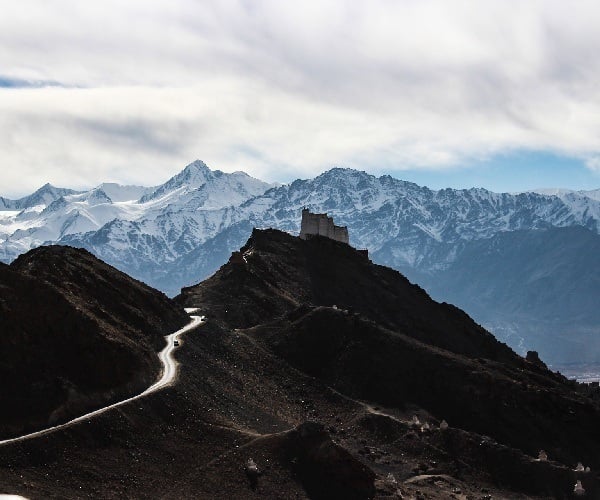 Here are just some of the amazing and inspiring things to do in Bhutan to start you off on your Bhutanese adventure.
James Jayasundera is Founder and Managing Director of Ampersand Travel. Ampersand Travel create bespoke and luxurious travel experiences to Asia, the British Isles and Southern Africa.
If you would like to be a guest blogger on A Luxury Travel Blog in order to raise your profile, please contact us.