The nights are drawing in and the mornings are dark and misty but it is not quite time to dust off the woolly jumpers yet. A visit to Seville in late September can provide the ultimate last blast of Summer sun and we couldn't recommend it more! Here are six reasons why you should visit this beautiful city in the Autumn.
1. Amazing food
Seville offers everything from tightly packed, atmospheric little tapas bars with jamones hanging from the ceiling to more upscale, sophisticated dining in beautiful historic surroundings. Try La Quinta in Santa Catalina for incredible Galician beef and Bellota pork. This is more of a restaurant than a tapas bar and has a calm, grown-up atmosphere.  It is set in a stunning Sevillian townhouse – one to leave the children at home for!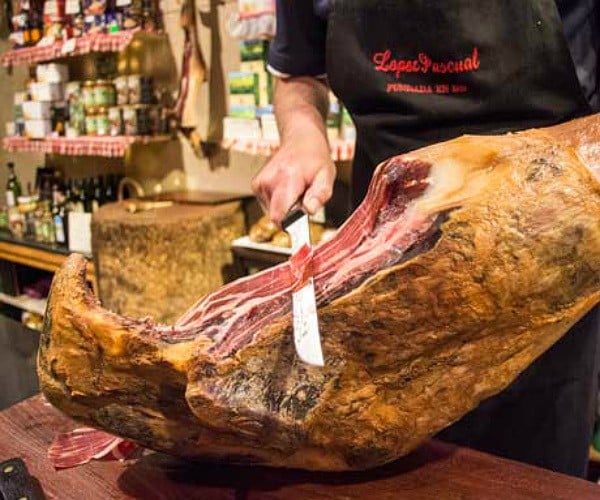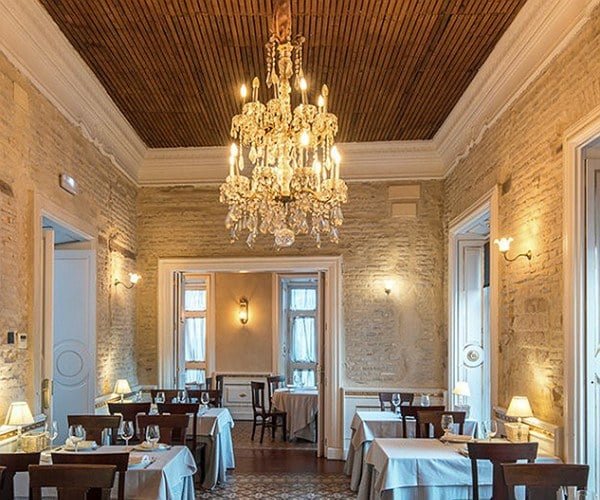 For an old-school tapas bar that has been in the same family since 1850 visit Casa Morales near the cathedral; be warned, it can be noisy and crowded but has an authentic atmosphere and tapas to die for! If you fancy a change from the typical Spanish cuisine then we would recommend La Gallina Bianca in Barrio Santa Cruz.  An array of fresh pasta and pizzas – try the Formaggio de Capra e Patanegra pizza for fabulous Italian food with a Spanish twist.
2. Wonderful weather
With an average high of 32 degrees and only two days of rain, it is hard to argue with the September climate in Seville. The mornings are cool but by late afternoon temperatures will peak in the early thirties before cooling off again overnight. It is dry and hot with low humidity and little more than a gentle breeze. It is not as stifling as July and August when temperatures can peak at over 40 degrees – it is not known as 'the frying pan of Europe' for nothing!  In fact, visitors in the mid-summer months may find that the Sevillians have sensibly escaped the heat and headed to the (relatively) cooler coastal regions like the beaches of Cádiz and Tarifa.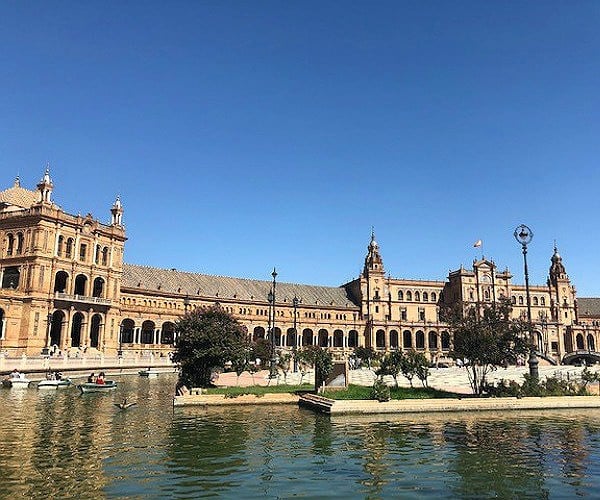 3. Easy to get around
Seville airport is an easy twenty minute taxi ride from the town centre and costs approximately 25 euros.  UBER is starting to make an appearance although it is early days and we found the drivers to be lacking in local knowledge, which in a city with this many narrow, cobbled streets could be a problem. You're better off with a local who knows the best and fastest routes around town. Though once you are settled in your hotel or apartment, walking is your best bet around the centre as it is usually quicker and gives you a chance to take in the beautiful surroundings.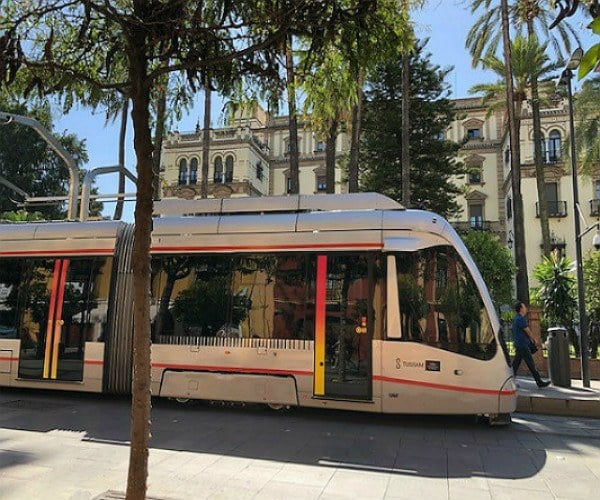 There is also a decent bus network and tram line which runs south from Plaza Nueva and has four stops, covering a total distance of 1.4km, as well as an extensive network of cycle lanes and bicycle rental stations (belonging to the Sevici bike hire programme). Lime and Bird Scooter Hire companies also have a presence in Seville although there is little in the way of regulation or safety and no one seems to wear a helmet so you might be taking your life into your hands!
4. Child-friendly
Seville is a wonderful city to bring children to; the Spanish are on a completely different time schedule to the British but it is amazing how quickly children can adapt to the later evenings (and hopefully later mornings!). The Spanish, like many Europeans, are very child-friendly and welcoming; restaurants often have children's menus or are happy to provide smaller portions of adult dishes. The tapas style of eating also appeals to children who can try small portions of lots of different foods and it is certainly good for encouraging adventurous eating. Churros (a Spanish version of donuts) dipped in chocolate sauce usually go down well.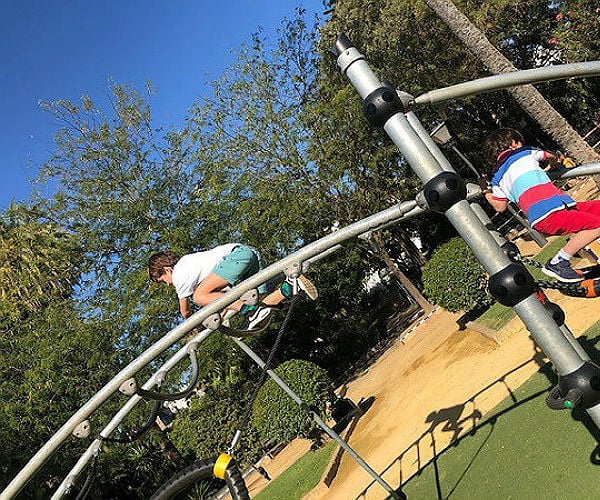 A highlight for children is the amazing Isla Mágica Theme Park (to the north west of the city centre, a ten-minute taxi ride) which was built on the site of the Expo 1992 World Fair and has been open for just over twenty years. It comprises both a theme park, with Spain's first inverted roller coaster (not for the faint-hearted!) and log flume rides but also a water park (a more recent addition) within the main park. Isla Mágica has six 'worlds' to explore with individual themes such as Puerto de Indias and Amazonia and each has its own rides and restaurants and offers hours and hours of fun and adventure. The most heart-stopping ride being El Desafio which is a free fall from a 68 metre high tower, not one for after lunch! We'd recommend booking your tickets in advance to avoid the risk of finding yourself in a long queue to get in.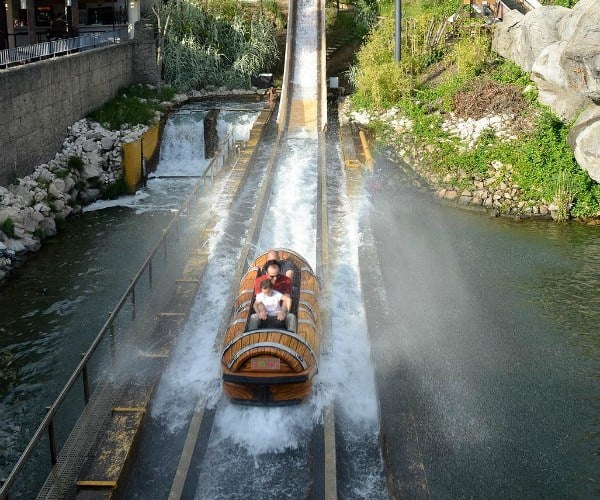 Agua Mágica is the water park area and requires its own additional ticket. It offers respite from the heat so is a good late afternoon option and provides an array of open and closed tunnel slides and a lazy river for those wanting some time to relax and recover from the more frightening rides! Some of the larger slides have minimum weight and height restrictions which will limit the options for younger children although the lazy river and children's splash pool area and wave pool should keep them happy for hours.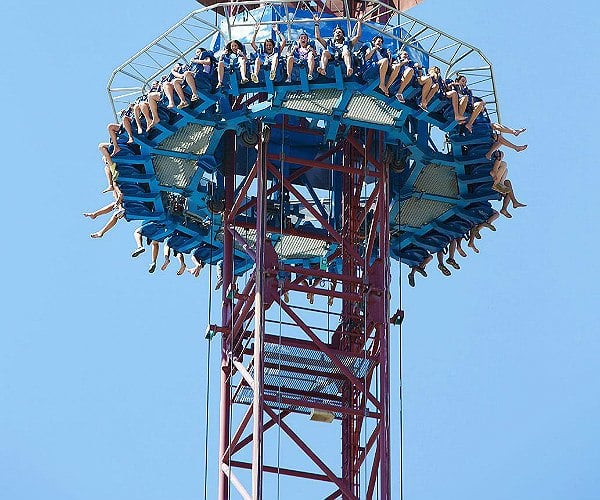 For somewhere quieter to chill out, Parque María Luisa, Jardines de Murillo and the Alameda de Hercules are good options for shady cool areas for an afternoon walk or visit to the playground. The largest is Parque María Luisa located on the site of the Expo 1929, whose crowning glory was the amazing, imposing Plaza de España. This is a huge semi-circular brick building with forty eight alcoves (one for each province of Spain), each with painted ceramic tiles depicting the province. The Plaza de España today is used as government offices and also for events and as a film location, for Star Wars among others. A canal runs around the front of the building where you can hire small rowing boats.
Whilst the María Luisa Park offers an opportunity for peace and quiet, there is also the option of an unusual biking excursion; you can hire two-, four- or six-man double-width bicycles with sun shade, each seat with their own pedals and race (or meander!) around the park. Horse and carriage rides are also an option.
5. Architectural beauty
Obviously the beauty of this city and the historic Moorish influence may be lost on little children but there is something magical about the architecture that has been well preserved. The Royal Alcazar of Seville, a UNESCO world heritage site showcasing an incredible mixture of Moorish and Christian influences, with its cool gardens and stunning mosaics and the Roman Catholic Cathedral with its Giralda (bell tower) are two such examples and well worth a visit.  You can take a guided tour of the cathedral including seeing where Christopher Columbus is buried and also climb up to the Giralda Tower if you are feeling energetic, you will be rewarded with stunning views across the city.  We would recommend buying tickets in advance to avoid queuing in the hot sunshine and at certain times entry to free so it is worth investigating this before you visit.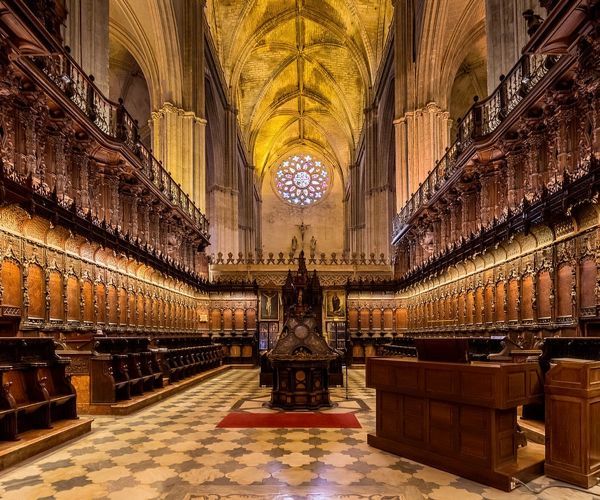 6. Luxury hotels
Seville has an array of luxury places to stay. The large, imposing Hotel Alfonso XIII opened in 1928 aspiring to be the best hotel in Europe and today is arguably the grandest and smartest place to stay in Seville. It is located next to the university which historically was an old tobacco factory made famous in Bizet's opera Carmen. The Alfonso XIII offers fine dining as well as more casual snacks by the beautiful outdoor pool (only open to hotel guests) and lavish guest rooms and suites.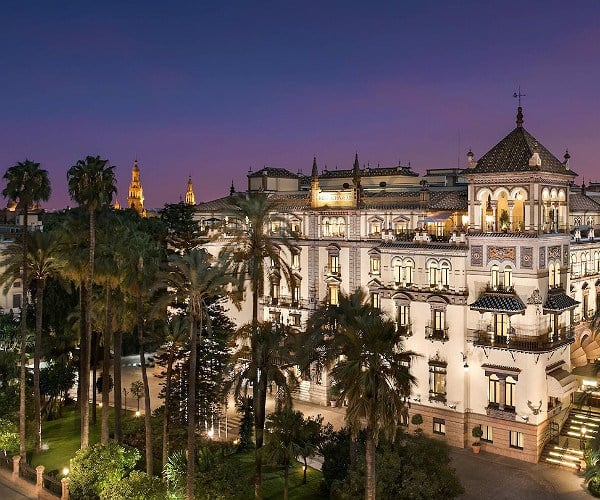 For something luxe but low key in style try Corral Del Rey (sister hotel to the highly recommended Hacienda San Raphael – an hour south of Seville in the Andalusian countryside) or Hospes Las Casas Del Rey De Baeza both much smaller and rustic chic in design. If you are looking for something more modern try the EME Catedral Hotel, as the name suggests just a stone's throw from the famous landmark and with a stunning rooftop pool and bar.