Top 10 places to visit in South India
South
India
is a fascinating region with a wide range of experiences. Bordered by the Arabian Sea in the west, Bay of Bengal in the east and Indian Ocean in the South, the South Indian peninsula is the region encompassing the Indian states of Andhra Pradesh, Telangana, Karnataka, Kerala, Tamil Nadu as well as the union territories of Andaman & Nicobar Islands, Lakshadweep Islands and Pondicherry.  You can explore the wonders of backwaters at Kerala, see the abode of bygone ruins and fascinating landscape at Hampi, French colonies at Pondicherry, tea & coffee plantations at Ooty and Kodagu, historic temples at Madurai & Thanjavur and wildlife at Nagarhole/ Periyar National Park. The region is also known for its unique Authentic food and Classical dance forms.  World renowned delicacies like Idli, Dosa, Sambar have their origins in this region. So, here is a list of 10 must-visit places in this region that will definitely give you a travel inspiration to plan for your post-pandemic south India tours.
Kumarakom
A traveller's paradise, Kumarakom is located just 75 km from Kochi international airport. Charming backwater destination, Kumarakom is a cluster of little islands on the Vembanad Lake situated in Kottayam district of Kerala. This place is home to a Bird Sanctuary that will acquaint you with the variety of migratory birds like Siberian Stork, Egret, Darter, Heron, and Teal. A beautiful pathway filled with greenery and loaded with natural beauty leads you to this bird sanctuary. At Kumarakom, stay at a traditionally decorated houseboat which is equipped with modern facilities. Explore the compelling charm of the backwaters, Kerala villages, and authentic Kerala food on your private houseboat cruise.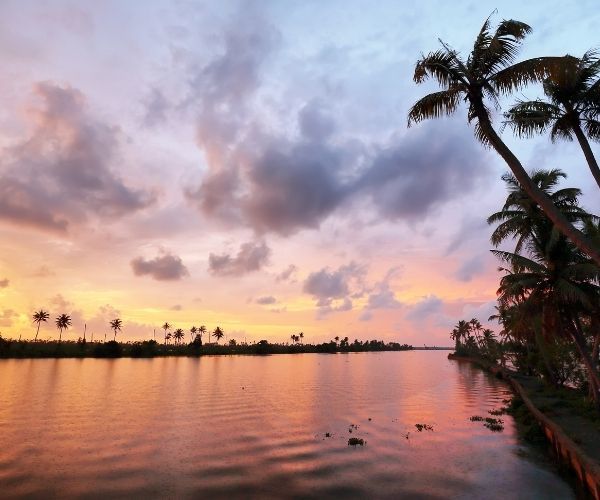 Kovalam
A blissful coastal town located 12 km from Trivandrum international airport, Kovalam is especially known for its crescent-shaped beaches. One can relax and sunbathe on the pristine Hawa Beach, surrounded by a stack of palm grooves. Early morning, you may take a walk on this beach to experience how the native fishermen chant and sing in their local language while going for fishing. Kovalam's Samudra Beach would be a reasonable choice for honeymooners, as the most attractive feature of this beach is its isolation. Samudra Beach is a peaceful getaway from the city life.  Kovalam is also popular for Ayurveda and herbal treatments. So, get some relaxation with the best Ayurveda massages on your tour.
Madurai
One of the oldest cities of India, Madurai is also known as a temple town. This city is all about ancient temples and thus rightly called as "
Athens
of the East". The most renowned ancient temple located in the heart of the city is Meenakshi Amman Temple dedicated to the Goddess Parvati. Dravidian style majestic architecture with an estimate of 33000 exquisite sculptures and 4500 pillars that were built between 1623 and 1655 CE is an architectural wonder. Another architectural marvel in Madurai showcasing Dravidian, European, and Islamic style of architecture is Thirumalainayakar Palace. On you tour don't forget to taste some traditional local delicacies in Madurai like adhirasam (a sweet made with rice flour and jaggery which is deep-fried) or vellai appam (crispy snack served with spicy green chutney)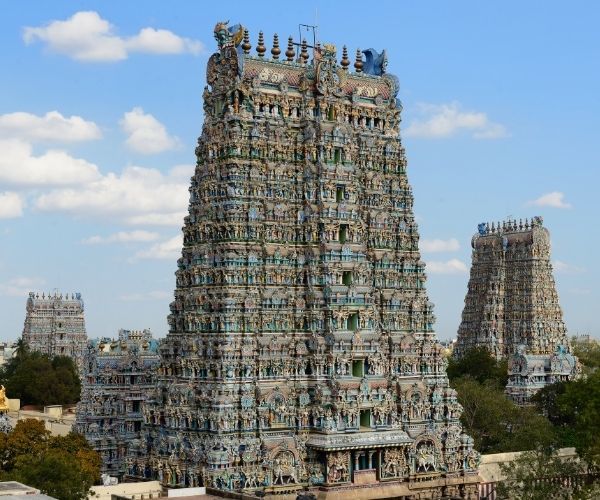 Ooty
Located at 88 km from Coimbatore International Airport, Ooty is a popular hill station of Tamil Nadu. You may board a Nilgiri Mountain Railway from Mettupalayam (Coimbatore) to Udagamandalam (Ooty) which takes 5 hours to reach Ooty. This is a Toy Train that passes through picturesque Nilgiri Mountains, tea plantations, and scenery one would not afford to miss. The train was declared a UNESCO World Heritage Site in 2005. Enjoy some boating at the beautiful Ooty Lake or hop on for a horse ride.  Pay a visit to a tea factory to experience what all goes into the process of making tea. Take a walk in the Tea Garden, pluck some tea leaves with the locals, and enjoy a hot cup of freshly made Ooty tea.
Pondicherry
One of the eight Union Territories of India, Pondicherry is a perfect blend of Indian sensibilities and French architecture. With pleasing coastline, it is indeed a destination for beach lovers. Spend your vacation along with glistening waters and palm trees at Paradise Beach or Paradise Island. You have to take 20-30 minutes of ferry through the backwaters to reach this beach. For the one in search of peace and tranquillity, Auroville is a must-visit. It is a township devoted to an experiment in human unity- in diversity. The major attraction of the township is the Matrimandir. It takes 10-15 minutes of walk to reach from the visitors center. You may meet the residents, interact with them and get to know their experience of living in this township. In the evening take walk at the Promenade beach and spend some time at French bakeries or cafes lined up along the beach road.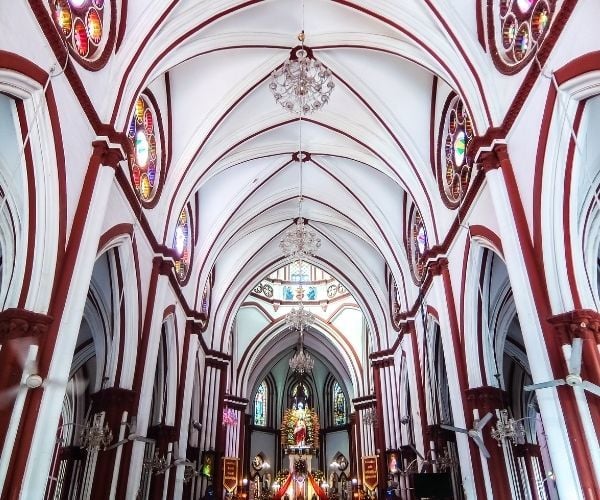 Mahabalipuram
Located at approximately 55 km from Chennai International Airport and 96 km from Pondicherry, Mahabalipuram is a popular stopover between Chennai and Pondicherry. With a historical importance, Mahabalipuram is situated along the coast of Bay of Bengal. Mahabalipuram is well-known for its intricately carved temples and rock-cut caves. The major attraction here is the Shore Temple which is one of the oldest stone temples in India. The Shore Temple is a UNESCO world heritage site and is built using granite stones. The Dravidian style of architecture in this temple dates back to the 7th-8th century and the structure of the temple is extraordinary. The Five Rathas are an impeccable set of rock temples and are associated with the great epic of Mahabharata. You may also stay in a luxury beach resort at Mahabalipuram and enjoy the sea from your room.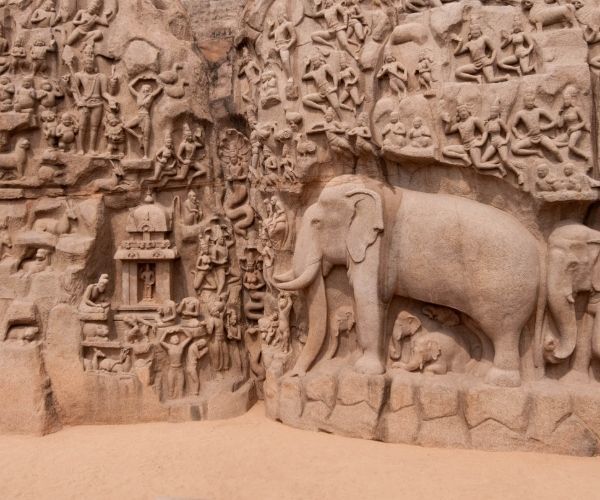 Hyderabad
Popular known as the city of pearls and the city of Nizams, Hyderabad is an amalgamation of rich culture, historical heritage, and modern facilities. Hyderabad is the capital city of Telangana state of India. Hyderabad is home to iconic landmarks like Charminar, Hussain Sagar Lake, Golkonda Fort, and many more.  Hussain Sagar lake is the topmost place renowned as Asia's largest artificial lake. There is a tall monolithic statue of Gautam Buddha which stands proudly at the center of the lake. Charminar located in the heart of the city, is an exquisite example of Indo-Islamic architecture with Persian influences. An outstanding example of brilliant engineering and architecture, Golkonda Fort is a historic fortress. The fort comes to life with its light and sound show held every evening. On the tour, don't forget to satisfy your taste buds with Hyderabadi Biriyani.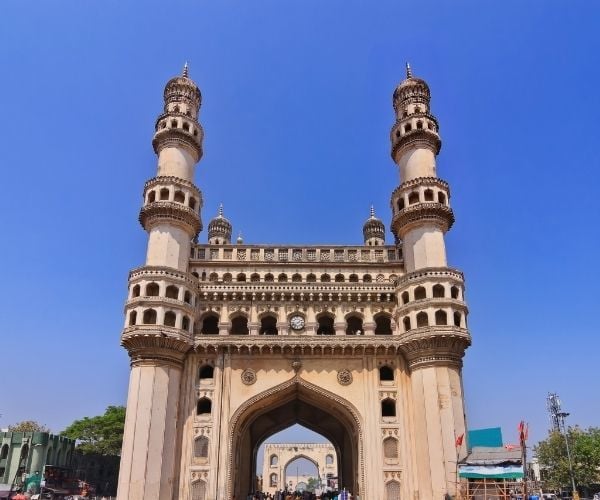 Hampi
The city of ruins and UNESCO World Heritage Site, Hampi is the most impressive place to visit in South India. Situated in shadowed depth of hills and valleys in northern Karnataka state of India, Hampi is a historic city. The nearest airport to reach Hampi is Hubli airport. Hampi ruins still evoke memories of the grandeur of a bygone era. Here, on one side you will see a monolithic Bull that has been carved from a single giant rock and on the other side, you will see Shiva Temple. It is amazing to experience how these carvings were managed back then without any modern and advanced technology available.  The 7th Century Virupaksha Temple is located on the banks of the Tungabhadra river in Hampi. You can see beautiful stone inscriptions on the walls of the temple. Also, one can see a stone chariot from the Vijayanagar era which depicts the history of the Vijayanagar empire. End the day with a beautiful sunset here and with lots of Hampi memories.
Nagarhole National Park
South India is blessed with some amazing national parks and one among these is Nagarhole National Park also known as Rajiv Gandhi National Park. Bangalore international airport is the nearest airport to reach here.  The National Park is backed by Brahamagiri Mountains and is filled with sandalwood and teak trees. The Kabini River winds through jungle landscapes, home to Tigers, Asian Elephants, and a variety of birds. Enjoy a jeep safari and have a fascinating encounter with tiger, leopard, elephant, and other species in their natural habitat. You may also indulge in boat safari where you can spot aquatic wildlife like water birds, crocodiles, and others.
Mysore
Located just 150 km from Bangalore, Mysore is the "City of Palaces" as it is a home to many royal palaces. You may also stop at Ranganathitu Bird Sanctuary while traveling from Bangalore to Mysore. The history of the city dates back to 1000 years with mythological origin. Today the city is a great example of the modern age with infrastructural transformation. The highlight of the city is the majestic Mysore Palace. The Palace is a breathtaking example of Indo – Saracenic style of architecture. You may enjoy an impressive light & sound show in the evening at Mysore Palace which is held every day (except Sunday). Built across the Cauvery River, the Brindavan Gardens are the second major tourist destination. You may enjoy unique flowerbeds and a fountain show held every evening for 20 minutes. Other attractions include Chamundi Hills, Jaganmohan Palace, Philomena Cathedral, and many more. Also, shop some amazing souvenirs at Mysore like the sandalwood products, incense sticks, and Mysore silk saree.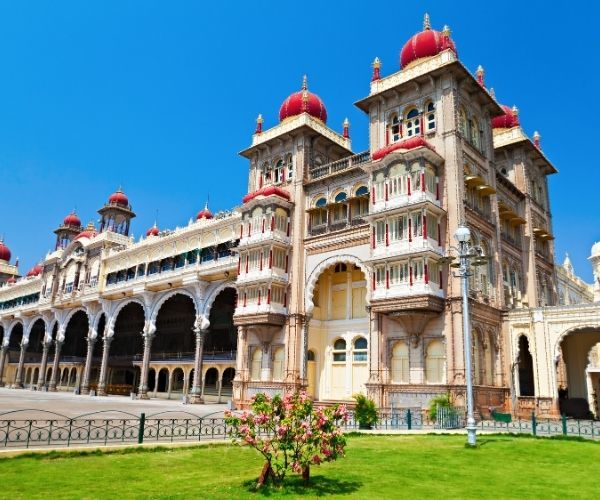 Jay Kajaria is Founder of Bespoke India Holidays. Bespoke India Holidays is an award-winning company that specialises in creating luxury trips to India and the subcontinent.
If you would like to be a guest blogger on A Luxury Travel Blog in order to raise your profile, please contact us.
Did you enjoy this article?
Receive similar content direct to your inbox.