If you wake up in one of the small boutique hotels that are within distance of Bandol, then your day is already perfect. The light in Bandol and surrounding areas in the morning is glorious; it will flood your room with warmth. Looking out across the view will leave you breathless, the big open skies and the mix of sand and coastal rock. What else would you need in your day?
Well, let us assume that you would like more from your day than a lazy day in your room. Let us guide you from breakfast through to nightfall, looking for all the best ways to spend your time. We will take you around some of the postcard-perfect sites in the small Provencal town, where it is possible to fill every minute with an experience that will relax and delight.
Breakfast
Whether you start or end your day on Ill de Bendor, you should undoubtedly take a boat ride to the six-hectare island for some food and relaxation. There are a fair few restaurants in the area, so plenty of choice for your morning menu.
Morning adventures
The reason to visit the island in the light of morning is revealed in its nickname. It is "the island of the Mediterranean Arts." In fact, this was an island bought by Paul Ricard, the pastis magnate in 1950. He hoped to set it up as an arts and culture centre, but it didn't quite get to the levels he likely envisioned. Still, there are a cluster of lovely craft shops on the island, and some of the buildings are quaint, if not a little strange. When you walk around, you will soon begin to understand why Salvador Dali was a frequent visitor.
There are no cars on the island, but there are two museums and an art gallery. You should visit Exposition Universelle des Vins et Spiritueux, which captures the wine industry through the eyes of Ricard. To be honest, the whole island is a homage to a past vision of beauty and is an experience you will never forget.
If you are feeling energetic, you can take a swim back to the main town. If this sounds too much like hard work, you can take the seven-minute boat shuttle that leaves regularly through the day.
Lunch and afternoon
It might be something of a cliché to go on a wine tour when you visit Provence – but it would also be a crime if you didn't. Bandol and Riviera Wine Tours is run by Richard, an ex-pat living in the area. The company can design the tour that suits you and will happily include a three-course lunch – with accompanying wine, of course. The tour can start from the port in Bandol, or you can be picked up from your hotel – taking you through the best rose wines, some fabulous reds that are exclusive to the Mourvedre grape, as well as the white wines produced in the vineyards around Bandol.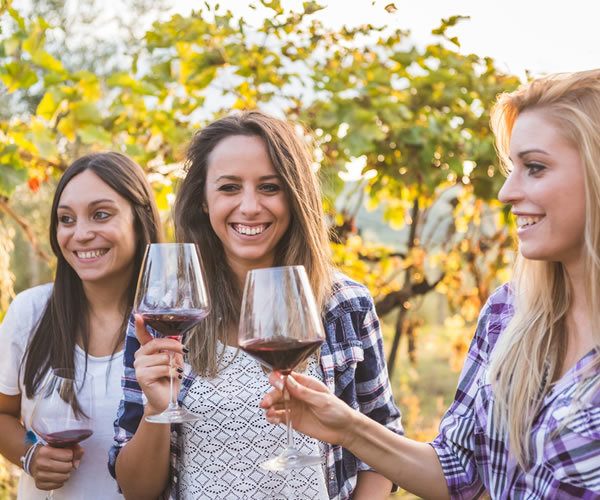 The wine tasting is a bonus, and the chance to sit down for a meal is excellent. However, it is the opportunity to view the area through the eyes of a resident that should not be missed.
Early Evening
You have undoubtedly had a busy day so far with the walk around the island, the swim back to shore and the decadent tour of local wines. It is fair to say you have earned yourself a break. There is no better way to nap than by visiting one of the local beaches and listening to the Mediterranean lap against the sand.
Plage du Capelan is a favourite. It feels completely secluded and has remained largely unspoiled by tourism. While it is popular with families because of the sheltered and shallow waters, in this early evening slot you can find some solitude. On a day when the Mistral is strong, you will find this cove remains calm and tranquil.
Dinner
You day so far is traditionally French. Some arts and crafts, a wine tour, a nap by the Med on a secluded beach. Maybe it is time to take in some influences of Italian cuisine. Visit Le Shardana for your dinner. While the food is influenced by the island of Sardinia, it uses seasonal products from the area and has the atmosphere of a traditional French bistro. You will be delighted when your meal arrives, as each dish is prepared as if it is an individual work of art.
Into the night
You can certainly spend your time at your meal and meander back to your hotel room. It is in the best tradition of the area to take it easy with your food and to enjoy each course. However, if you have the energy for yet more activity, then it could be time to shop.
The stalls of the Marche de Nuit are scattered along the port. While it is mostly shopping for trinkets and women's clothes and shoes, some stores sell local goods and flowers. This is a street market, and so the stalls will range in quality – but the search for the ideal product is all part of the fun.
Yet, if you are looking for a little more action late into the night, then you can visit the Grand Casino Partouche. While a bustling casino is the last thing you expect to see in such a quiet resort, it is a wonderful contrast to the day of peace and tranquillity taking in the local beauty. Don't think that this is like some of the overwhelming rooms you would find in Monaco. The atmosphere is exciting but calm and borrows something from the sedate nature of the local area.
And then to bed
If you tried to fit all this into a day, you have now truly earned a night of deep sleep. While this would be a perfect way to make use of every minute, remember that the joy of Provence is the chance to relax. There are also hikes to be taken, boat tours to enjoy and many more restaurants deserving of your patronage. It is easy to see why every day would be a perfect day in Bandol.
Su Stephens is Owner of Olives & Vines. Olives & Vines is a luxury holiday company based in the South of France offering stays at their beautifully designed holiday house and boutique hotel in Le Castellet.
If you would like to be a guest blogger on A Luxury Travel Blog in order to raise your profile, please contact us.