Apart from the most basic factors such as the price and number of bedrooms, the most significant consideration in choosing a holiday villa has to be the setting. To those who delight in staying at a luxury villa in the tropics, the choices usually come down to two: either right along the beach or high above a cliff or a hill with spectacular views of the sea. These two do have differences, but both are certainly a worthy way of experiencing the scenic beauty of these beloved travel destinations.
Beachfront villas
To many vacationers, beachfront is the go-to choice. The idea of having the sun-warmed sands just a few steps away and being serenaded by the ocean waves washing up on shore is just irresistible.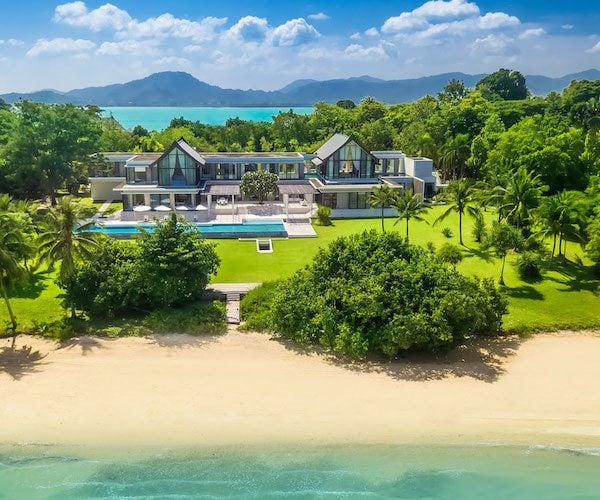 For this reason, private villas with beach frontages are often prime market options. And as coastal areas become more developed, the privilege of a beachfront property also becomes all the more prized. In many popular regions such as Bali and Phuket, the best beaches evolve as convergence areas for social and entertainment activities, reserved for establishments such as restaurants, bars, and beach clubs.
Naturally, holiday homes opt for more secluded areas to provide privacy to occupants and so they are mostly found some distance away from the commercial centers. If you do not mind being a bit far from the activity areas, there are a good number of luxury villas found in the more rural areas. Though the beaches are often less perfect than the more favoured ones, they are far from crowds and surrounded by plenty of greenery. In most cases, the properties are in privately owned estates with access exclusive only to the estate guests.
In Thailand, the island of Samui is hailed for its vast selection of beachfront villas. This is one of its advantages for being less developed and maintaining its laid-back, island-village-identity.
Sea view villas
With holiday accommodations, nothing makes a more profound welcome to guests than a glorious view of the surrounding scenery. In certain regions, private villas benefit from natural topography, nestling in towering cliffs and hills that rise along the coasts. Compared to properties directly beside the beach, these elevated mansions give an ecstatic yet unexplainable feeling of limitlessness which eager vacationers long for.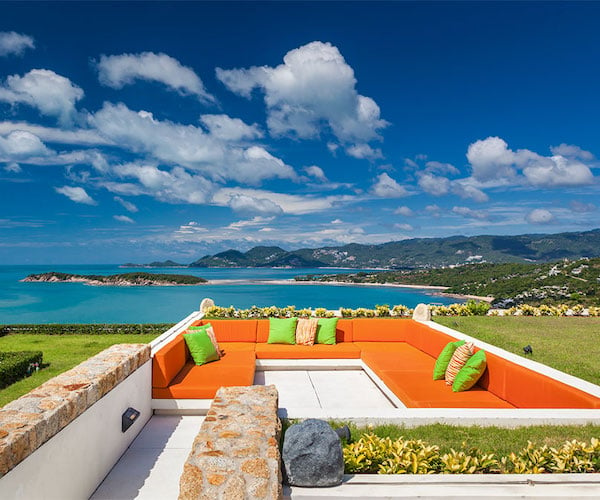 Sea view and ocean view villas are popular choices as intimate wedding venues. Instagram lovers are sure to be rewarded. A captivating view also makes poolside barbecues and cocktails even more special and as a backdrop for yoga sessions. Regardless of the occasion, even if your idea of a villa vacation is simply to lie down and read a book, a scenic view is certainly a fundamental element of a villa experience.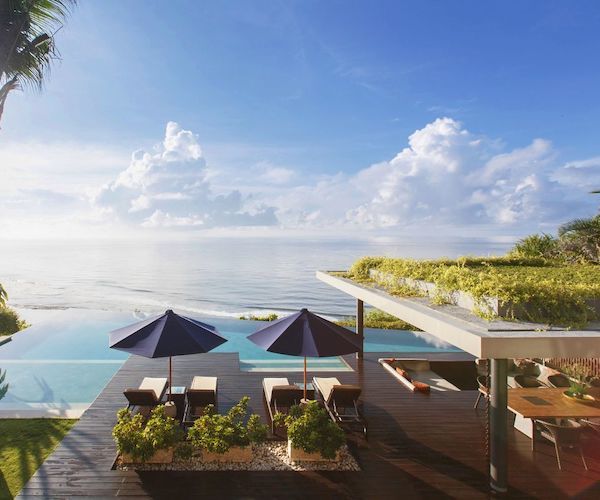 In the southern tip of Bali, the cliffs of Uluwatu rise 230 feet and along its edges, private villas look out into the vast expanse of the Indian ocean. Cliff top villas are also plenty in Thailand, such as along the famous western coast of Phuket where one can witness a daily spectacle of ocean sunsets. This spectacle is made even more dramatic when viewed from the villas' infinity swimming pool.
Silvan Kitma is General Manager of The Private World. The Private World is a villa rentals company offering some the most top-rated luxury vacation home rentals in the world's top tourist destinations.
If you would like to be a guest blogger on A Luxury Travel Blog in order to raise your profile, please contact us.