To say that 2020 has been a strange year is something of an understatement. The COVID-19 coronavirus has had an immense impact on lives around the globe and travelling during the pandemic has not been easy. That said, in between the lockdowns and restrictions, it has been possible to take a holiday and fly to other parts of the world.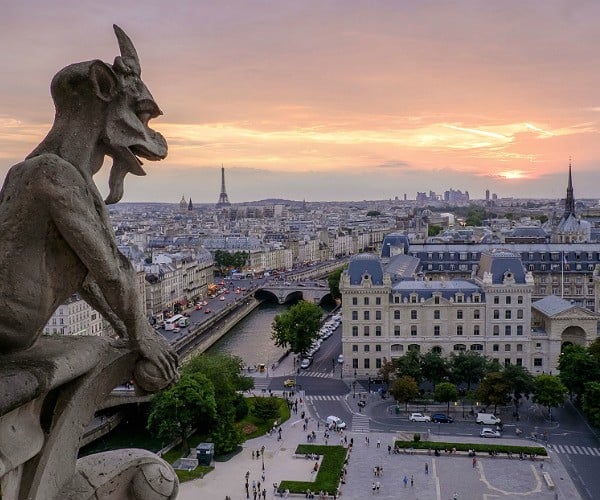 France, and indeed most of Europe, is one of the most popular destinations for travellers, including those from the United States. However, it has also been one of the worst-hit areas in the world in terms of the number of COVID-19 coronavirus cases. Only the US, India and Brazil have recorded more cases.
With the ever-changing travel restrictions and upcoming changes in entry requirements, you might be asking if it is possible to travel to France from the US in the era of COVID and what hoops you might have to jump through to do so.  We caught up with ETIAS.us to get the lowdown.
French COVID-19 travel restrictions
France, like many other countries, has put several restrictions in place that affect people entering from abroad. Over the course of the year, these travel restrictions have changed, with borders opening to travellers of many nationalities over the Summer months, and tightening again as Europe was hit by a second wave in the Fall.
As of November 2020, France has implemented a second lockdown within the country and is limiting entry to travellers arriving from a select few countries.
Europeans travelling to France
If you are a national of one of the following European countries, you can currently enter France from one of these states without any extra paperwork or restrictions related to coronavirus:
Any European Union (EU) member country
Any European Free Trade Association (EFTA) country (Iceland, Liechtenstein, Norway, and Switzerland)
The United Kingdom (UK)
Andorra
Monaco
San Marino
Vatican City
However, if you are a European national but enter France from a different country, you might have to meet certain requirements to be allowed to cross the border.
For example, you must have a medical certificate proving that you tested negative for COVID-19 if you are coming directly from Bahrain, Brazil, Mexico, Panama, the USA, the UAE, and various other countries.
You also have to complete an International Travel Certificate online and sign a declaration that you have no symptoms of COVID-19.
With all this in place, you can travel to metropolitan France, but you may be quarantined if you develop symptoms.
Non-Europeans travelling to France
If you are a citizen of any country outside the EU, EFTA, the associated microstates, and the UK (see the list above), but have spent the past 2 weeks in one of the aforementioned locations and travel to France directly from there, you will be allowed to enter.
The same applies if you are an official resident of one of these countries or are the spouse or child of a national.
You can also travel to France directly from one of the following designated "safe" countries, regardless of your nationality:
Australia
Canada
Georgia
Japan
South Korea
New Zealand
Rwanda
Thailand
Tunisia
Uruguay
You can also avoid the travel restrictions if you are an international student, a merchant seaman, a national of Lebanon living in Lebanon, a diplomatic, official, or service passport-holder, or a holder of a Laissez-Passer.
All other foreign travellers are currently barred from entering France. This means that if you are a US citizen, for example, you cannot travel directly to France from the United States.
Is it safe to travel during COVID-19?
Most authorities advise against travel during the pandemic. However, this has not stopped people from going away for the Summer and making the most of their holidays. Transmission of the virus is more likely in a confined space full of people. That risk has meant that fewer people have travelled abroad in 2020.
This means that you may well find yourself on a flight with very few people on board and if all the passengers are spaced out, maintaining social distancing, and covering their mouths with masks, the risk is surprisingly low, thanks to how air is filtered and circulated on aeroplanes.
At the end of the day, it is up to you whether to travel abroad or not, but if you are able to enter France, there are so many great things to see and do when you get there.
Why visit France?
France is an amazing country with a long history stretching all the way back to the Gauls — a Celtic people who were conquered by the Romans. After being united by the Franks under Charlemagne in the Middle Ages, France became one of the most powerful kingdoms in the world, building grand castles and palaces across the country.
The country has long been known as a hub of arts and culture, with Paris being the epicentre. The French capital has grand buildings, world-class museums, chic cafés, 5-star restaurants, and more to explore. The list of iconic landmarks is endless: the Eiffel Tower, the Arc de Triomphe, Notre Dame, Montmartre and the Sacré-Cœur, the Louvre, the Musée D'Orsay…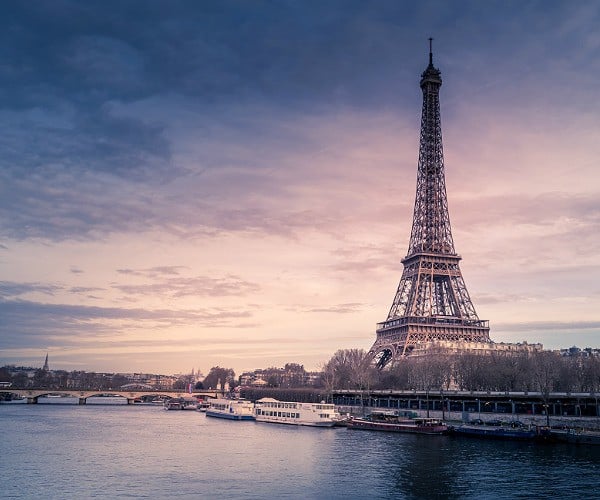 And that is just Paris! Lyon, Marseilles, Toulouse, and Nice are all home to equally impressive monuments.
Stepping outside the main French cities, you can sunbathe on the French Riviera, go skiing in the Alps, hike in the Pyrenees, wander through the vineyards of the Bordeaux region, explore the ancient citadel of Carcassonne, or discover the unique culture of Brittany.
There is no wrong place to go in France. The country is diverse and has something worth seeing in every corner.
COVID-19 may be making travel difficult right now, but if you are lucky enough to be able to visit, enjoy it! If not, be patient. In the near future, France will reopen its borders and you will be able to experience everything this exciting country has to offer.
Please note that the information presented above was correct at the time of publication, but that details and rules may change with time.
Disclosure: This post is sponsored by ETIAS.us.