As we slowly re-emerge from almost a year of little adventure, what will travel look like in 2021 and how can we travel well?
In the first part of this article, we look at what you can do pre and during travel to ensure you're feeling calm and fresh on arrival. The latter explores what type of wellness retreats and healthy holidays are available in 2021 to restore fitness, mental health, and help us to reconnect to ourselves and others again post-pandemic.
Before departure travel tips
Prior to booking an international trip, it's essential to organise good travel insurance. Lots of countries consider this mandatory now, so take some time to research which insurance is best for your needs and what's covered before you travel. Whether you're booking through a luxury travel agent or directly, remember to check the terms and conditions of your flight and accommodation with regards to COVID-19. If the borders of your country of choice suddenly close again, where does this leave your booking? Most reputable airlines, 5-star hotels, and health resorts are offering extended vouchers, but it's sensible to check before booking.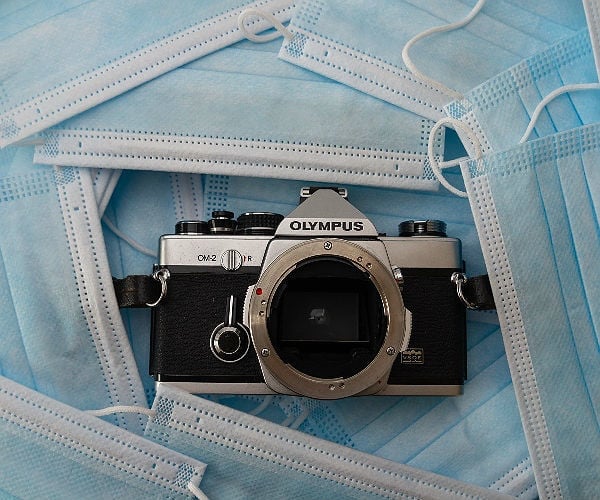 When you're choosing where to stay, check the resort or private villa rules covering COVID-19 before flying. Great efforts have been made to get the hospitality industry back on its feet; from staff training to ensure cleanliness to contactless check-in and key fobs. For peace of mind, check what your resort has in place before travelling, then you'll know what to expect on arrival.
Vaccination requirements
The hot topic of the moment is certainly vaccinations and future flying requirements. As each country follows its own rules and regulations, it's imperative to check up-to-date requirements for your country of destination with regards to vaccination against COVID-19 and any possible isolation requirements, both on arrival and return home. If you're booking through a travel agent, they should ensure you're travelling with the right information to hand.
What to expect at the airport
Airlines and airports are working tirelessly to ensure safe and healthy air-travel, with the key driver being a contactless journey from beginning to end. Mandating the use of masks and social distancing wherever possible is already operational, as is disinfecting common areas within airports. Airlines have already considered a reduction in the meals and beverage service onboard to avoid contact between staff and passengers, so it's worth considering what is available to you before boarding a long-haul flight in the near future.
Technology designed to speed the flow of passengers through airports will greatly benefit future travel. AI, mobile apps, self-service, and biometrics are already in place within many international airports. Expect self-check-in kiosks and express bag drop, contactless payments, and paperless communication in 2021. You can also anticipate more biometric screening, whereby travellers verify their identity via a facial scan which is then cross-referenced with the passport photo on file. On arrival, temperature checks and medical screening could also become commonplace.
What's in your hand luggage?
As with all flights, ensure that your hand luggage fits the airline specifications regarding size and weight. If you're concerned about anti-bacterial gel running out at airport shopping, it must be no more than 100ml, sealed, and inside a single, transparent, resealable plastic bag. Anti-bacterial wipes are always a handy luggage companion and carry an extra face mask or two, just in case! If you're not given any food during the flight, consider bringing healthy snacks such as dried fruit, energy bars, trail mix, and crackers. Needless to say, avoid alcohol and stay hydrated throughout the flight. You'll feel better for it on arrival and can enjoy a cocktail in the sunshine instead.
Commercial flight or private jet
While airlines are pulling out all stops to ensure safe and healthy future travel, if budget allows, private jet travel is definitely on the rise. Lowering the risk of possible COVID-19 exposure, travelling without queuing, and enjoying a hassle-free experience have all contributed to a significant increase in private jet bookings this year. Private jet charter companies have also raised the bar on biosecurity and excellent service standards. When you board a private jet, it's like being a temporary owner, with your loved ones along for the ride.
Mask up and remain calm
When flying this year, a mask and other PPE, such as a visor, have been required throughout the entire flight, unless you're eating and drinking. Psychologically this can create anxiety and, if you're a nervous traveller already, wearing a mask for an extended period may feel like a bit too much. Plan ahead and download a mindfulness app to help you stay calm and try to balance your breath with deep and slow inhales and exhales. And, try to remember what's waiting for you at the other side!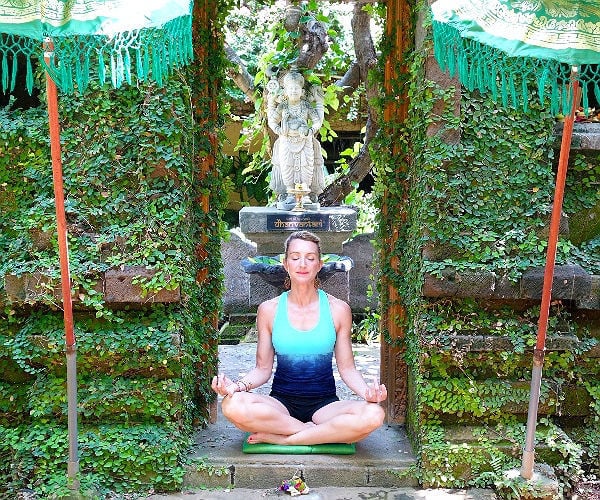 Luxury family retreats
Reconnecting with yourself and your loved ones has to be high on the post-pandemic wish list. This year has taught us that connection is priceless and our family relationships should be cherished. Bali is the perfect place for a luxury family retreat, where everything from family yoga, surf, mindfulness, and cooking lessons are on offer. After experiencing an overload of tourists in recent years, the island has taken a breather and will soon be ready to welcome back families looking for adventure. Enjoy the stunning beauty of Bali's rice terraces, waterfalls, and glistening beaches and experience spiritual connection through daily Hindu ceremonies, ancient temples, and Balinese healers. There is something to entertain every member of the family on the Island of the Gods.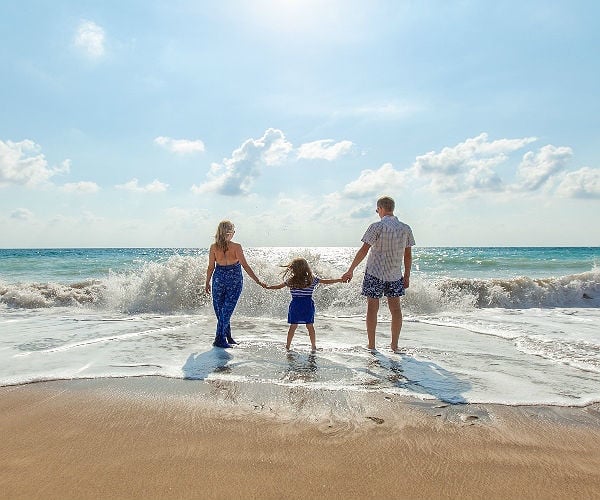 Wellness sabbaticals
Has the pandemic pause given us time to consider how we travel? If you're planning to travel consciously, then it's worth considering how many trips you would usually take within one year. The far-reaching impact of COVID-19 does mean that a beach holiday won't cut it this time. Longer wellness sabbaticals were already becoming popular pre-pandemic, with luxury wellness retreats in Asia offering three weeks or more of health and fitness for mind, body, and soul. India's traditional Panchakarma retreats lend themselves perfectly to this type of holistic health experience. Usually 21 nights or more, this is an Ayurvedic program which serves as a natural detox. Rejuvenating from within, Panchakarma means 'five detox process' in Sanskrit. These luxury healing retreats usually include herbal treatments, warm oil massage, yoga, and meditation. If you're looking for authentic Ayurveda within luxury surroundings, then the foothills of the Himalayas overlooking the spiritual Ganges beckons.
Work well from wherever
With virtual meetings and a 'work from wherever' attitude on the rise, it's becoming more realistic to combine work with a self-healing journey. Digital nomads paved the way and zoom meetings have now become the norm. Stunning destinations such as the southern coast of Koh Samui in Thailand host deeply restorative wellness retreats to counteract recent stresses. You have the ability to stay connected to work requirements through good Wi-Fi connection, while having your health and wellness needs taken care of with luxury spa treatments, fitness classes, and nutritious meals.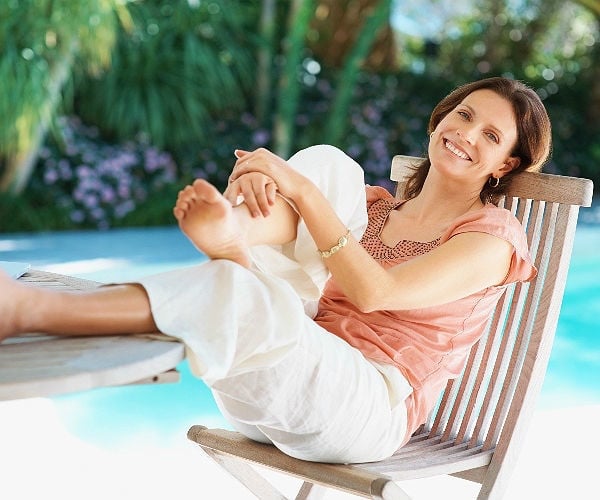 Remote and conscious travel
With time to consider our impact on the planet, sustainable travel is now in demand. Communities reliant on tourism have suffered greatly during the pandemic, so it's more important than ever to support local business and non-profits. Remote travel, where social distancing isn't an issue, will be in demand, with destinations such as Bhutan becoming even more appealing. Bhutan or the 'Land of the Thunder Dragon' had a decisive response to the COVID-19 pandemic which has resulted in very low case numbers in the country. With a clear strategy on managing tourism and preserving traditional culture, it tops bucket lists worldwide. With low tourist numbers and a warm welcome, visitors can enjoy personalised spiritual tours and treks of a lifetime.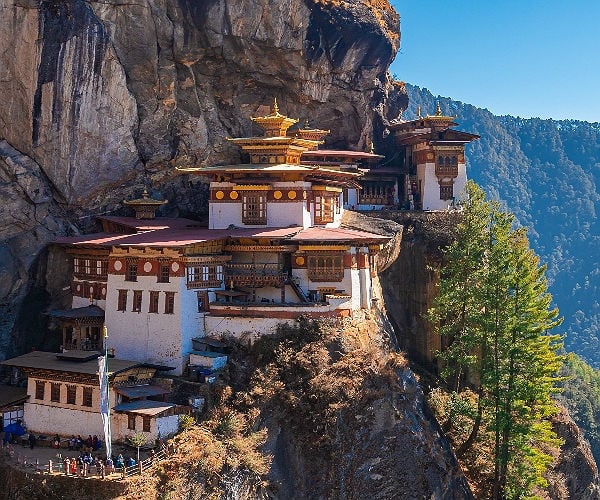 Healing without touch
Let's be honest, we've become a tad 'touch-phobic' this year, so it's no surprise that healing treatments without touch are appearing on luxury spa menus across the globe. In Asia, spa treatments such as Reiki and Balinese Healing often form part of a luxury health and wellness retreat. Balinese 'Balians' or Traditional Healers work with divine energy to treat physical and emotional illness, often without physical connection. Similarly, Reiki is a form of energy healing whereby universal energy is transferred from practitioner to patient. Sound healing is also becoming more popular, using Tibetan singing bowls, mantra, and gongs to heal. Sounds like positive vibrations to us!
Joanne McFarlane is the Founder and Managing Director of Soul Sanctuaries. Soul Sanctuaries is a luxury wellness travel company specialising in tailormade healthy holidays and bespoke spiritual retreats across Asia.
If you would like to be a guest blogger on A Luxury Travel Blog in order to raise your profile, please contact us.