Why would you want to travel in an 'off-peak' season? It is a glorious time of year when spirits are lifted and both animals and humans alike feel the relief of drought-ridden land now receiving the promise of new life. It can be felt on the scented air, there is nothing like the smell of the first rains in Africa! The green season in Zimbabwe is always an adventure and normally stretches from mid-November to March.
This year, we've been blessed with what has so far, been a good rainy season, after several years of drought. Rivers are flowing and dam's country-wide are filling after many of them were barely a river line. Natures' ability to rejuvenate itself is apparent all around us – within a few weeks, the wildflowers create a show of colour and best of all, the spectacular flame lily, Zimbabwe's national flower appears in all its beauty.
Reason 1: Take advantage of great safari specials
Luxury African safaris sound expensive, however, the green season months offer great specials. More affordable rates are available to incentivise visitors during this time – by paying less you can stay longer. It's a win-win situation!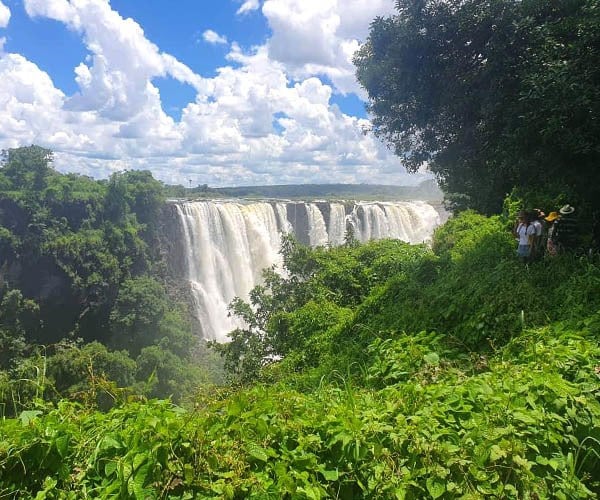 Reason 2: Enjoy the area to yourselves
A unique opportunity to enjoy your safari virtually crowd-free with more one-on-one experiences with your guides and hosts as they show you friendly Zimbabwean hospitality. With the green season comes the added benefit of the sun rising much earlier and setting later in the day, giving you more time to fill your day with exclusive activities.
Reason 3: Photographer's paradise – stunning landscapes
The first summer rains transform the landscape from dry shades of brown to lush and green, eliminating the haze that has gathered throughout the winter months and cleaning the air. Late afternoon's Golden Hour' is spectacular when the light moulds itself into that perfect shot. Photograph panoramic, dramatic skies as they change by the minute with the sunset – all the while sipping on the cold beverage of your choice.
Reason 4: Birthing season
If babies are your thing, this is the perfect safari time for you! A number of mammal species drop their young in the green season – Zebra, Impala and Wildebeest are particularly entertaining as their young totter around on spindly legs as they attempt to keep up with the rest of the herd. Usually easily visible in wide-open grassy areas on game drives, delightful moments watching their antics are guaranteed.
Reason 5: Fantastic birdwatching
To really experience all that Zimbabwe has to offer, book yourself in for a Birding Safari during this time of year. With over 670 species of birds and varied habitats throughout the country, ranging from the lower Zambezi's Southern Carmine Bee-eater breeding sites to the Blue Swallow's in the Eastern Highlands.
Beck Edwards is Director at Off 2 Africa. Off 2 Africa is an intrepid, larger than life inbound Destination Management Company into Southern Africa.
If you would like to be a guest blogger on A Luxury Travel Blog in order to raise your profile, please contact us.