By
Joanne McFarlane
on Apr 27, 2021 in
Accommodation
,
Asia
,
Bhutan
,
India
,
Indonesia
,
Japan
,
Regions
,
Resorts
,
Spas & Pampering
,
Speciality Travel
,
Thailand
Over the last year, we've seen our physical and emotional selves suffer. We were isolated from family and friends, lost our health and wellness routines, and our grounding in life. As we begin to think about future travel adventures, how can we address the healing process and destress at the same time?
Asia offers the perfect blend of stunning scenery, gorgeous healing climates to top up on vitamin D, and a wonderful array of holistic healing opportunities. Whether you're searching for a tropical holiday in the sun with some yoga and complementary medicine on the side or are looking for all-inclusive health and wellness retreat, here are five of the best on offer: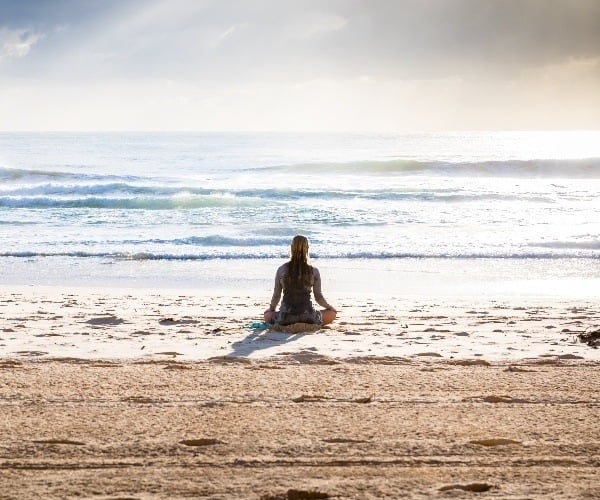 COMO Shambhala Estate in Ubud, Bali
COMO Shambhala Estate is a stunning tropical estate complete with traditional Indonesian residences and modern private villas. Dubbed a 'Retreat for Change', it is dedicated to holistic health and wellness. This jungle sanctuary is approximately one hour from Bali's International Airport and takes you miles away from the bright lights of the south. Hiking and climbing are perfect outdoor activities here, but there's also a air-conditioned gym and luxury spa. For those who want to take a deep dive into self-care, they offer integrated wellness programmes focusing on detox, fitness, ancient Ayurveda, and nutritional wellness. If that doesn't sound like you, we can easily tailor something bespoke to address health and emotional issues. The aim is to leave with your well-being elevated and a toolbox of tips to help you live a healthier lifestyle.
Amanpuri in Phuket, Thailand
Amanpuri is a luxury secret hideaways by the sea in Phuket. Nestled against a gorgeous sandy beach, its traditional Thai pavilions are scattered across a gentle hillside. Aman junkies have long extolled the virtues of staying at an Aman resort; from exemplary service to their ability to cater to all. In recent years, Amanpuri launched its Holistic Wellness Centre to offer bespoke treatments, immersions and personalised fitness programmes. They blend the ancient healing arts of Thailand with global therapeutic practices for overall wellbeing. One of the great things about this type of retreat is that you can immerse yourself as much or as little as you desire. If you're travelling with your family and have the kids in tow, they are welcome at the resort, which is rare in wellness. The kid's activities will keep them occupied while you enjoy a spa treatment. Not a purist retreat, if you want enjoy a glass of wine with dinner, you won't feel out of place. Lasting three nights or more, wellness immersions are designed to detox, achieve ideal weight, address hormonal imbalance, and increase fitness. You can learn Muay Thai by the sea, yoga and Pilates, and mindfulness techniques. Nutritional plans help you to stay on track and the spa therapies are thoroughly relaxing. Complimentary healing therapies include craniosacral therapy, reconnective healing, and Reiki.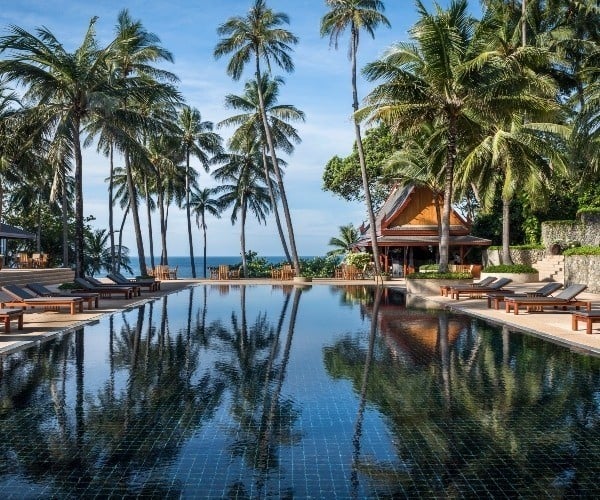 Vana Retreat in Dehradun, India
Vana is a spiritual retreat within the beautiful Malsi Estate in Dehradun, India. Launched for those seeking equilibrium in mind, body, and soul, its contemporary architecture and surrounding forest exude peace. The wellness offering is based on the ancient principles of Ayurveda, Yoga and Sowa Rigpa. Vana is one of the few places in the world able to offer this Tibetan system of medicine with its roots in Ayurveda, Chinese medicine and Buddhism. Guests are referred to as 'Vanavasis' as they leave the stresses of the world behind and enter the retreat. The aim is to rest, discover a better state of health, develop self-awareness, eat well, find stillness, and be at one with nature.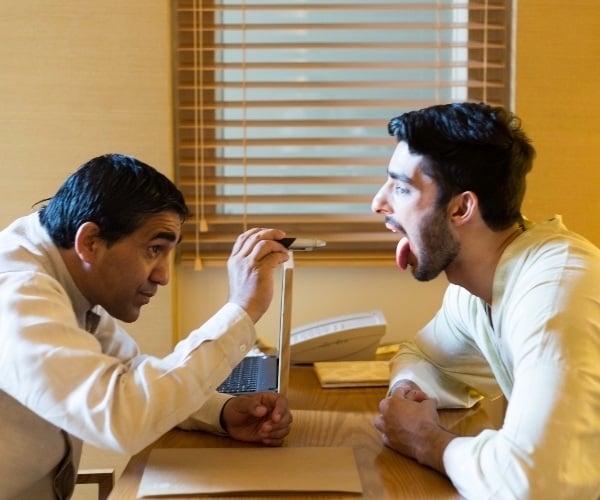 Bhutan Spirit Sanctuary in Paro, Bhutan
Bhutan Spirit Sanctuary is located in the beautiful Neyphu valley in Paro, only a short, twenty-minute drive from the International Airport. Amazingly, it's Bhutan's only five-star, all-inclusive traditional spa resort. Health and wellness are delivered on-tap, with a traditional Bhutanese medicine doctor on-site, hot stone herbal baths, full-body massages, and yoga and meditation classes. The famed Tiger's Nest Monastery is only 45 minutes away and the capital Thimphu is also easily reached within an hour. With close connections to the Buddhist community, you can witness spiritual rituals and visit ancient monasteries. Food at the resort is farm-to-table and there is a wonderfully large table to gather around and swop stories in the evening.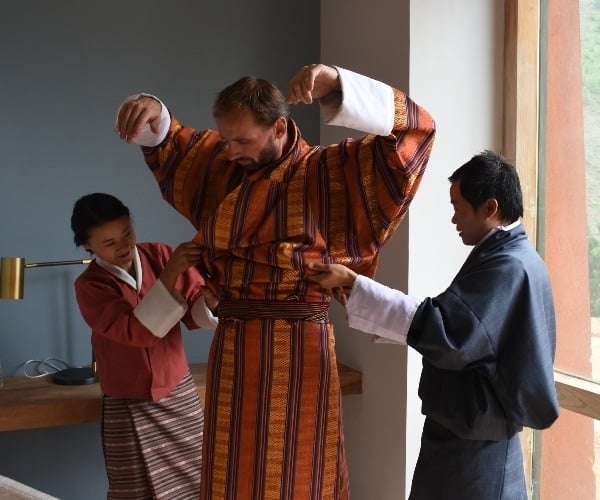 Amanemu in Ise-Shima National Park, Japan
 Amanemu is a ryokan-inspired onsen resort close to Ago Bay in Ise-Shima National Park. Guests are invited to bask in mineral-rich hot springs and walk ancient pilgrim trails. The 2,000-square-metre spa embraces Japan's long-held belief in the restorative power of water. The onsen pools are surrounded by daybeds and are fed by a nearby hot spring with water that is naturally rich in healing minerals. Mineral-rich spa baths offer restorative healing alongside herbal treatments, private fitness and specialist therapy sessions, spa treatments, and nutritional meals. Ise-Shima  National Park is great for hiking, with sacred Shinto shrines. The bay itself is home to a community of pearl fishers and female free divers called the ama.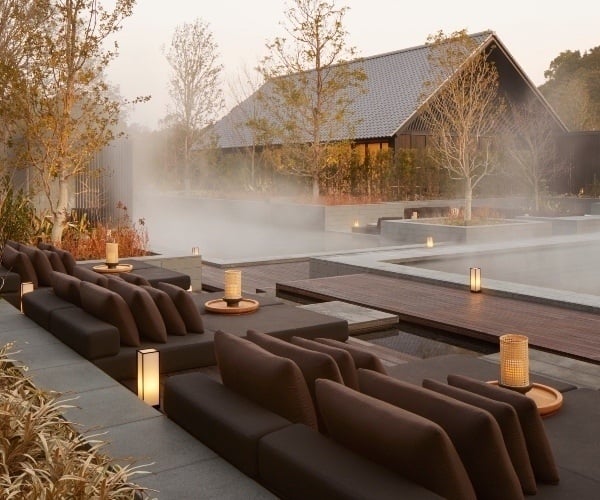 It is becoming increasingly important to focus on the health benefits of future travel. Asia wellness sanctuaries having been welcoming weary souls for a while now, and are set to open their doors soon once again to relax, renew, and heal.
Joanne McFarlane is the Founder and Managing Director of Soul Sanctuaries. Soul Sanctuaries is a luxury wellness travel company specialising in tailormade healthy holidays and bespoke spiritual retreats across Asia.
If you would like to be a guest blogger on A Luxury Travel Blog in order to raise your profile, please contact us.