With everyone being locked down at home at some point during the last year, the wide-open expanses of Africa were all but a dream to most of us. After being cooped up for so long, the global vaccine effort is slowly starting to materialise. Travel is starting to come to the forefront of many people's minds and what better time is there than now to start planning an African safari to the most remote areas of the continent.
With very few visitors and Covid protocols adhered to, social distancing could not be easier. With perks such as private vehicles, unknown utopias and exquisite lodges, there are some unmissable wildlife destinations that are perfect for escaping the troubles of the last year.
Tswalu Kalahari, South Africa
Located deep into the Kalahari, Tswalu is South Africa's largest private game reserve. Covering an area of around one hundred and fourteen thousand hectares, this wilderness areas is bigger than some countries. The rolling red sand dunes stretch endlessly into the horizon and the wildlife is incredible. Not your typical 'Big 5' reserve, Tswalu focuses on photographic opportunities of the shy five. Pangolin, aardvark and aardwolf are all seen regularly, as well as some of Africa's most iconic animals like the painted wolf and black maned lions.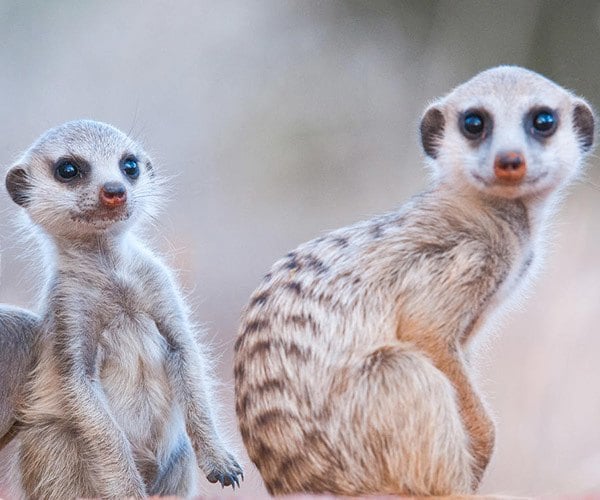 Situated in the heart of this huge reserve is a single lodge. Tswalu, which is made up of two parts, the Motse or the exclusive-use Takurni. Both offer an incredibly luxurious experience with some of the finest cuisine and excellent service and hospitality, yet what sets Tswalu apart from other lodges in South Africa is the guarantee of a private vehicle.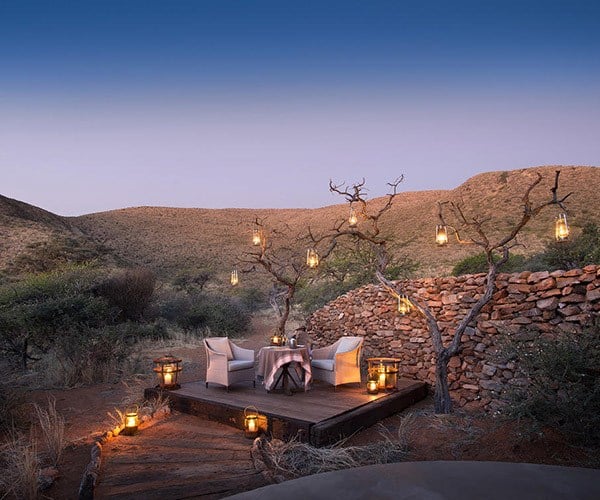 Whether you are a family of six or a couple on honeymoon, your private vehicle will guarantee you privacy, exclusivity and of course help you keep to your 'bubble'. Days can be tailor made to exactly how you want them to be, be it a bush breakfast or a very late evening game drive. With the exclusivity of the private vehicle comes your own tracker and guide who will ensure you have the most memorable stay.
Ruaha National Park, Tanzania
Ruaha is Tanzania's largest National Park. Famed for its giant herds of buffalo and enormous prides of lions, it is no wonder Ruaha is the home of some epic National Geographic documentaries.  What makes this park so special however is the privacy ones gets when visiting, especially in the South.
Ruaha largely remains an unexplored and unchartered destination for many. Unlike its counterparts in Northern Tanzania, Ruaha only receives a handful of visitors. The North of Ruaha is the busier area with a handful of camps, yet head South and you will find a secret gem tucked away on the banks of the Jongomero Sand River.
Aptly named after the River the camp overlooks, Jongomero is the only camp for miles around. Escaping the crowds is often hard to do when visiting wildlife destinations, yet Jongomero provides the perfect opportunity for this. Acacia woodlands teem with herds of elephant and the riverine thickets play out some of the most incredible lion versus buffalo scenes one could wish for. Seeing another vehicle on game drive is as rare as an aardvark which makes the game viewing activities so enjoyable. Solitude and peace can be found at Jongomero whether you laze in the hammock on your private deck or take a dip in the swimming pool.
Mgahinga National Park, Uganda
Uganda is one of a select few countries where trekking with Mountain Gorillas can be undertaken. Making your way through the tropical forests to spend an hour with some of our closest relatives is an experience like no other. Getting muddy and sweaty all make the adventure worthwhile, and Bwindi Impenetrable Forest is the most popular destination in Uganda for this. But heading further South to Mgahinga National Park should not be overlooked.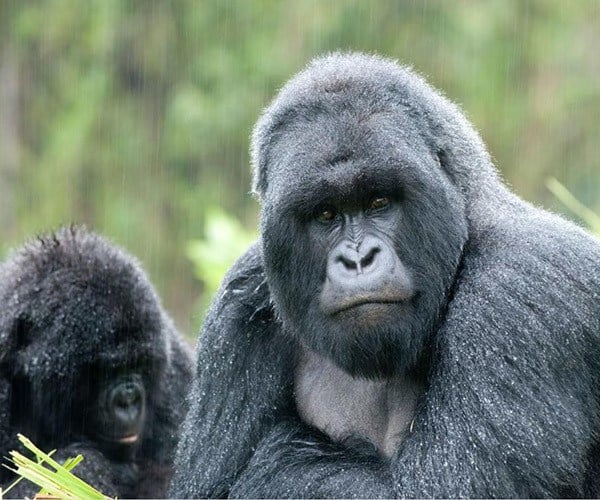 This incredible National Park forms part of the Virunga Conservation Area which encompasses Rwanda, the Democratic Republic of the Congo and Uganda. Although only one gorilla family can be seen on the Ugandan side, this makes it all the better for escaping the crowds of Bwindi. The family is home to three silverbacks so you can be sure of some incredible sightings between the males of the group. Mgahinga has more open vegetation than Bwindi which certainly helps photographers, and this is also where you can trek to see the golden monkeys. Mgahinga is often forgotten by most visitors which often means that trekking groups are often only made up of a couple people, therefore increasing the chances of an exclusive trek.
Mana Pools, Zimbabwe
In the heart of Southern Africa lies one of the most magical on the continent. Famed for its walking safaris and its incredible wildlife, Mana Pools is one of the best places to experience a remote African safari.
Whether you want to explore the UNESCO World Heritage Site by foot, canoe or in your game viewer, all is possible. Sapi Explorers Camp run by Great Plains is one of the most exclusive camps in Zimbabwe. Located in its own private concession that is made up of around one hundred and twenty-eight thousand hectares, you can be sure of some exclusive and intimate wildlife sightings. Located deep in the concession, this beautiful luxury tented camp offers an escape from everyday life with stunning views and an authentic safari experience.
Akagera, Rwanda
It is not too often that you hear about conservation success stories. Instead, the media tend to focus on the negative which unfortunately overshadows the incredible efforts of numerous wildlife authorities. One such over-looked destination is Akagera National Park in Rwanda.
Being Central Africa's largest protected wetland and a refuge for savannah-adapted species, the variety in both flora and fauna here is amazing. Since 2010, the Rwandan Development Board have implemented successful anti-poaching techniques and introduced a number of key iconic species that continue to thrive.
Aside from being a vast tract of land, Akagera is often forgotten by visitors in Rwanda who only visit to see the gorillas. However, those who do stay here can escape the crowds by visiting Magashi Lodge in the North East sector of the park. Situated in its own private concession and overlooking Lake Rwanyakazinga, the six spacious and airy tents offer a beautiful luxury experience which is also coupled with extraordinary game viewing. From the recently introduced black rhino to the incredibly rare shoebill, you never know what you may find on a safari here. With over five-hundred bird species as well as a host of other mammal life, a boating or vehicular safari is never a dull affair in Akagera.
Marc Harris is Managing Director of Africa Odyssey. Africa Oydssey is run by a team of award-winning experts offering tailor-made African safari holidays.
If you would like to be a guest blogger on A Luxury Travel Blog in order to raise your profile, please contact us.
Did you enjoy this article?
Receive similar content direct to your inbox.