By
Kerry Golds
on Jun 27, 2021 in
Armenia
,
Asia
,
Eastern Europe
,
Europe
,
Food and Drink
,
Italy
,
Japan
,
Regions
,
Slovenia
,
Travel Miscellany
,
Vietnam
,
Western Europe
Just as a picture can paint a thousand words, a plate of food can showcase a thousand years of history. It can tell the tale of intermingling cultures, the forging of pioneering trade routes, the discovery of new techniques and ingredients… all while delighting and dazzling the palate.
If the way to your heart is through your stomach, the destinations below are sure to appeal. Each is famed for its culinary prowess, which you can explore through experiences from wine tastings to cookery classes. Sip, taste and nibble your way around these foodie meccas as well as lesser-travelled destinations…
Japan
Japan's buzzing capital city, Tokyo, is no stranger to lists of top foodie spots, as the culinary hero boasts the most Michelin starred restaurants in the world. From sushi and sashimi to Wagyu beef and ramen noodles, Japanese food has been so well-received that many of its dishes have been imported around the world. However, there are also plenty of lesser-known treats to sample – try okonomiyaki, a savoury pancake-style delicacy topped with fish flakes; or takoyaki, dumplings containing minced or diced octopus.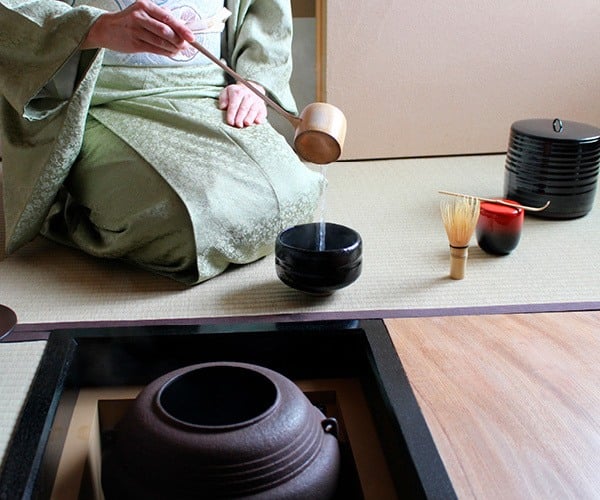 Whilst Tokyo represents what is modern and cutting-edge, the other side of Japan is distinctly traditional. In beautiful, custom-rich Kyoto, the pace of life is a little slower and visitors can step back in time to explore the many temples and shrines dating back thousands of years. This link to the past is evident in the formal traditions that are still present here, such as kaiseki dining, a multi-course dinner synonymous with the specific techniques needed to prepare the meal; and the tea ceremony, involving the ritualistic preparation of green matcha tea.
Slovenia
Slovenia produces some of the world's greatest honey, with its history of apiculture dating back to prehistoric times. Now there are more than 4,500 beehives in the capital city of Ljubljana, and the tradition is upheld proudly – one in 200 people in Slovenia are beekeepers. If arranging a visit to the country, it is possible to try an urban beekeeping tour – a unique experience amongst the apiaries on the city rooftops, where you can taste the sweet produce for yourself.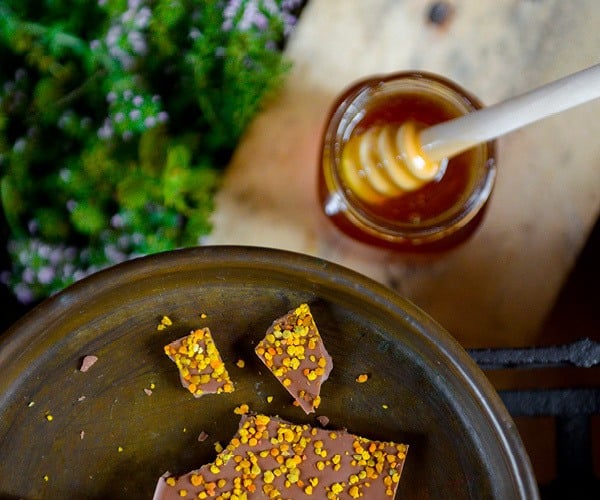 Honey also features as a component of many Slovenian traditional dishes such as potica, a sweet pastry made for celebrations. Ljubljana is home to many acclaimed restaurants in which to sample the local fare, including the multi-award winning JB Restaurant, a pioneer of modern Slovenian fine dining. Alternatively, take a stroll around the Central Market, sampling fresh and tasty seasonal produce; or head to Open Kitchen, the buzzing outdoor street-food market selling a plethora of plates with influences from all over the world.
Vietnam
Fresh and flavourful ingredients make Vietnam's local cuisine a delight to discover, and a favourite around the world. The many markets and exciting street-food culture means that there are plenty of opportunities to try everything from bánh cuốn rice noodle rolls, to shrimp cakes and steaming bowls of pho soup. For an atmospheric lesson in local produce, take a wander through the Dong Ba Market in Hue, or Cai Rang, Indochina's largest floating market, in Ho Chi Minh City. Hoi An is home to the Red Bridge Cooking school, where attendees can learn the art of preparing these ingredients to make delicious dishes of their own.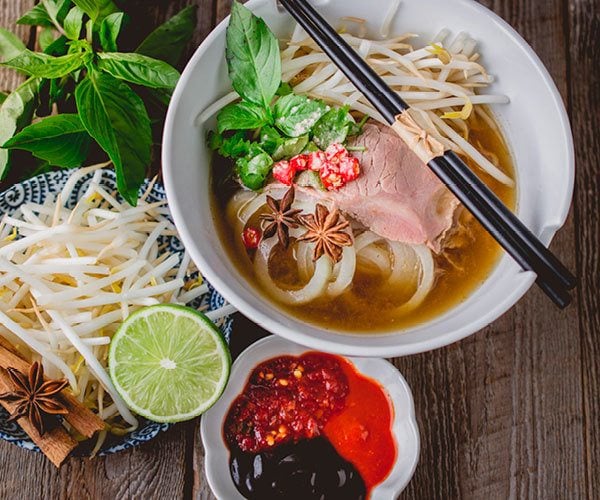 The country's fascinating history and colonial legacy has left behind some interesting culinary quirks, exemplified in snacks such as a banh mi – a baguette with pate, pickled vegetables, and ham; a delectable Asian-French hybrid. Vietnamese coffee is another blend of cultures, with the beans first introduced by a 19th-century French Catholic priest and now typically served over ice and characterised by the sweet flavour of condensed milk, which was originally easier to come by than fresh.
Puglia, Italy
Puglia, affectionately called 'the heel of Italy', is known for its rustic charm, which extends to the delicious traditional food found here. From the age of the Ancient Romans until the present day, olive oil has been produced here and the 'green gold' – as locals call it – can be tasted at many farmhouses throughout the olive-tree dotted countryside. Similarly, vineyards can be found across the whole of this southern Italian region, specialising in deep reds that thrive in the hot summer temperatures.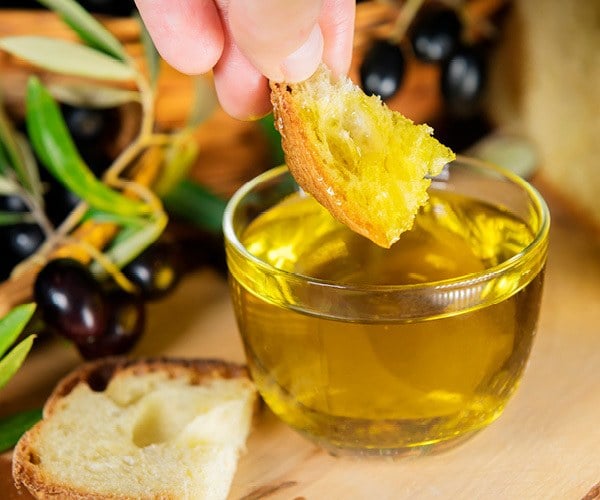 After a day of exploring the olive trees and vines in the countryside, head back to one of the many picturesque hilltop towns in the region for an alfresco dinner on the cobblestones, surrounded by the distinctive circular trulli stone houses. When dining in a local restaurant, try traditional delicacies such as panzerotti, a fried dough pocket stuffed with tomato and mozzarella; Riso, Patate e Cozze – rice, potatoes and mussels; and bombette, a street food staple of meat rolls stuffed with herbs and cheese.
Armenia
Although perhaps not widely regarded as a gastronomic hotspot, Armenia has an interesting array of delicacies to try. Arishta – a traditional Armenian pasta, similar to the Italian fettucine – is a favourite among locals. It is often handmade at home rather than bought and can be seen hanging to dry on lines outside houses. For something sweet, try sudzukh, made of walnuts and thick syrup; a requisite on the table at special occasions and festivals.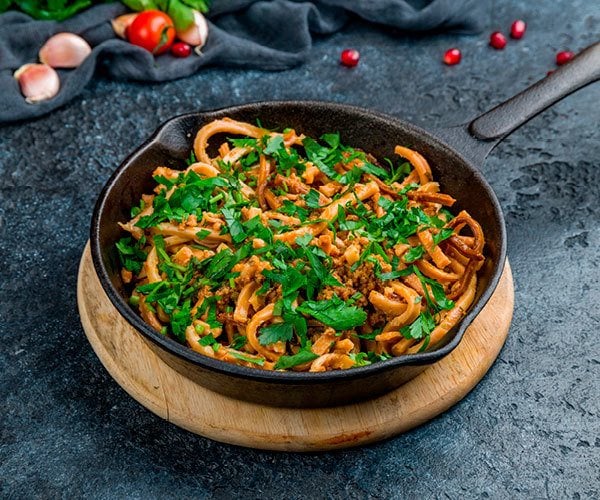 For a taste of culture of the liquid kind, head to Ararat Cognac Factory in Yerevan, founded in 1887. Alternatively, Armenia has many vineyards to explore with the area having a millennia-long history of wine production. In fact, the earliest-known winery was discovered in a cave near Areni, a village towards the Iranian border, and is thought to be over 6,000 years old. Today, there is a renewed interest in Armenian viticulture due to the ideal high-altitude terrain and Mediterranean-style climate.
Kerry Golds is Managing Director of Cox & Kings. Cox & Kings is an award-winning tour operator with a history of over 260 years, specialising in luxury small group tours to the world's most captivating destinations.
If you would like to be a guest blogger on A Luxury Travel Blog in order to raise your profile, please contact us.