By
Christopher Hill
on Jul 01, 2021 in
Adventure Travel
,
Africa
,
Botswana
,
Family Travel
,
Kenya
,
Namibia
,
Regions
,
South Africa
,
Speciality Travel
,
Tanzania
,
Zambia
,
Zimbabwe
Can you go on an African safari with your kids? Yes! In 2021, with Covid? Yes! This is your best chance to observe wildlife with far fewer tourists jostling for prime viewing positions in safari jeeps. The best months to go are from now to September.
Malaria is an obvious concern, more so than Covid when it comes to children. Kenya, Tanzania, Botswana, Zambia, and Zimbabwe all offer spectacular game viewing, and many lodges are family-friendly.  And although traveling in the winter months (June to September) does lessen malaria risk as mosquitos are less active in the cold, it is still a risk that needs to be taken into consideration.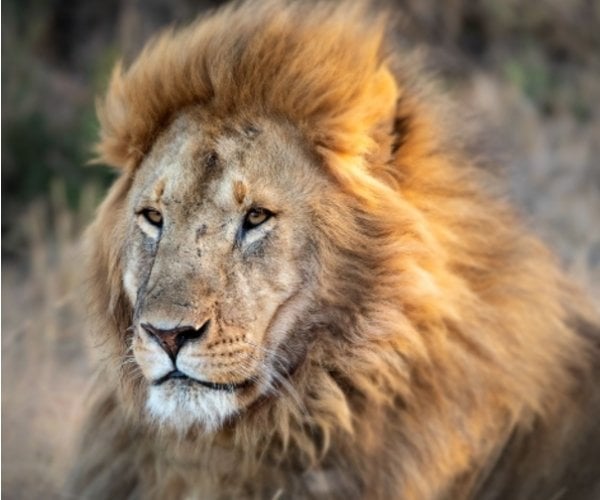 Just like their parents, children in areas where malaria is present should take anti-malarial medication. Your physician can advise you which malaria medication is best for your child. Many of these drugs have a bitter taste, but a pharmacist can crush the capsules and put the powder in a gelatin capsule. Malaria drugs are not 100% effective, and other diseases are also spread by insects, so children (and their parents!) should avoid insect bites, even if they are taking malaria medication.
If you are ok with your children taking anti-malarial prophylaxis, then Cottar's 1920s Camp in Kenya is fabulous: they not only have family tents, they also have an outstanding Bush Villa; the only downside is that it is hard to leave! In Tanzania, I recommend the Four Seasons Serengeti for safari and finish up at Mnemba Island for some barefoot luxury.
In Botswana, kids will love paddling through the Okavango Delta in dug-out canoes and will be enthralled at the masses of elephants in Chobe. Family-friendly lodges include Sanctuary Chilwero, Linyanti Ebony, and newly rebuilt Jack's Camp, where activities include quad biking, bushman walks, desert game drives, and meerkat visits.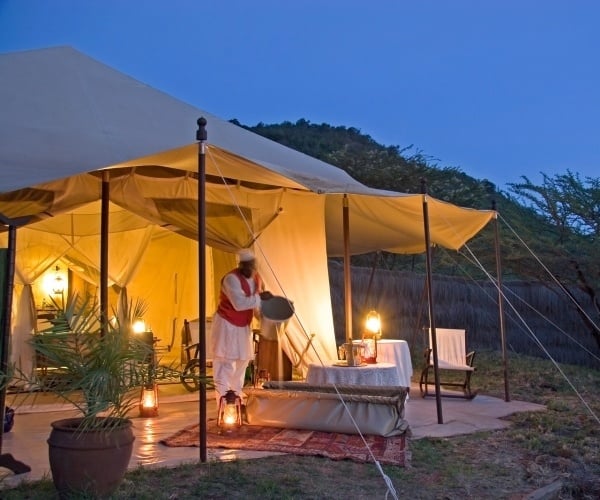 In Zambia and Zimbabwe, the Victoria Falls are breathtaking and a must-see for children and adults alike. Stay at Tongabezi Lodge in the Dog House, perfect for families. My picks for family safari lodges are Robin's House, Bumi Hills, and Singita Pamushana, where children can join the lodge's Mini Rangers' Programme participate in a range of activities from cooking lessons to art and crafts.
Malaria-free Africa
For malaria-free adventures, Namibia and South Africa are two of the best locations, as they have malaria-free game reserves, as well as so much else to offer – the towering Sossusvlei sand dunes, Cape Town and the Garden Route being obvious highlights. You can also experience a marine safari, with superb whale watching from August to November; penguins, sharks, and seals can also be seen.
Enjoy the breathtaking views from Table Mountain, explore Cape Peninsula on bike or foot, and kayak with penguins, Be amazed by the unique scenery of the Garden Route, Stellenbosch and Franschhoek – mecca for foodies!
In Namibia, Etosha is the prime safari location as the lack of foliage makes it easy to spot wildlife. The sand dunes of Sossusvlei have already been mentioned and are well worth it, as is the Fish River Canyon in the south for hiking, and cultural immersion amongst the nomadic Himba people in the north. In between, quaint Swakopmund preserves its German heritage, and is a great base for sandboarding and kayaking.
Horse riding safari with kids
Do your kids like horse riding? Go on a horseback safari with kids amidst wild animals like giraffe and zebra. Younger riders or beginners will be assigned to horses that will only walk, while if you are advanced riders, you can canter through the grass with trained guides at hand.
There is nothing to fear because the parks where riding is allowed do not have large or potentially dangerous animals.
Where to stay in South Africa
Our favorite lodges for safari with kids are Tswalu in the vast Kalahari (you can also sleep out on an elevated platform under the stars for one of your nights there for the quintessential safari experience), Sir Richard Branson's Ulusaba (not malaria free) in Sabi Sands (one of the best spots to see the elusive leopard and endangered wild dog), and Morukuru  in malaria-free Madikwe, probably the easiest reserve to reach from Jo'burg.
Make it meaningful
In addition to an incredible luxury safari, your family can make a difference in disadvantaged communities in South Africa, such as feeding the hungry, participating in building projects, renovating a daycare center, and teaching English, Maths, and Science. In Kenya, you can help install eco-friendly stoves, in Zambia you can build a home for a widow and her children, and in Namibia, you can help conserve desert-adapted elephants by digging new water sources for them, away from human settlements and associated conflict.
You will bond and grow even closer with your children, who will appreciate how fortunate they are, and you can return home fulfilled and filled with memories of meaningful interaction and engagement.
Christopher Hill is Founder and CEO at Hands Up Holidays. Hands Up Holidays is an award-winning travel company specialising in tailor-made luxury family trips that combine sightseeing with hands-on service projects.
If you would like to be a guest blogger on A Luxury Travel Blog in order to raise your profile, please contact us.