By
Trina Howes
on Jul 12, 2021 in
Antigua and Barbuda
,
Bermuda
,
British Virgin Islands
,
Caribbean
,
Cruises & Boat Travel
,
Europe
,
Health & Safety
,
Malta
,
Oceania
,
Pacific Islands
,
Regions
,
Spain
,
Speciality Travel
,
Travel Miscellany
,
Western Europe
As of 4am on the 30th of June, the UK extended its green list of countries safe for vaccinated and COVID-negative travellers, increases the options for Britons to holiday away from home this Summer.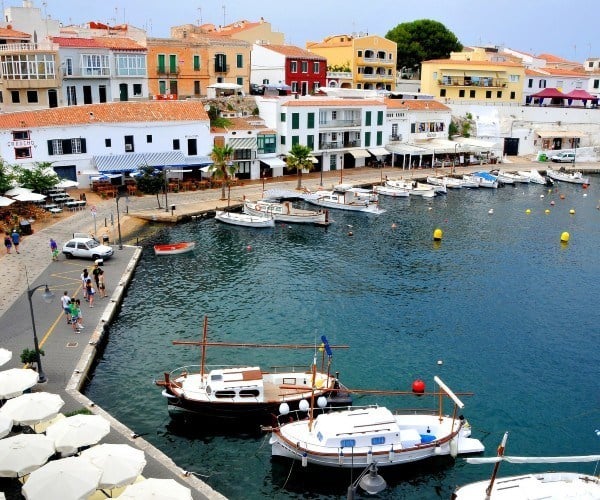 These popular destinations include*:
The Balearic Islands, Malta and the Madeira Islands in Europe
Anguilla, Antigua and Barbuda, Barbados, the British Virgin Islands, Cayman Islands, Dominica, Grenada, Montserrat and the Turks and Caicos Islands in the Caribbean, and
Bermuda, the British Antarctic Territory, British Indian Ocean Territory and Pitcairn as Other British Overseas Territories.
Every destination has its own unique allure – read on to find the right place for you to stretch your legs and enjoy your interests safely.
Europe
The Balearic Islands is one of the most popular summer destinations in the Western Mediterranean, however, there are still numerous options to escape the crowds and savour all the culture, natural beauty and glorious weather this archipelago has to offer. Party through the night with international DJ talent in Ibiza Town or sail away to the quiet anchorages and wake to the best beaches before anyone else arrives.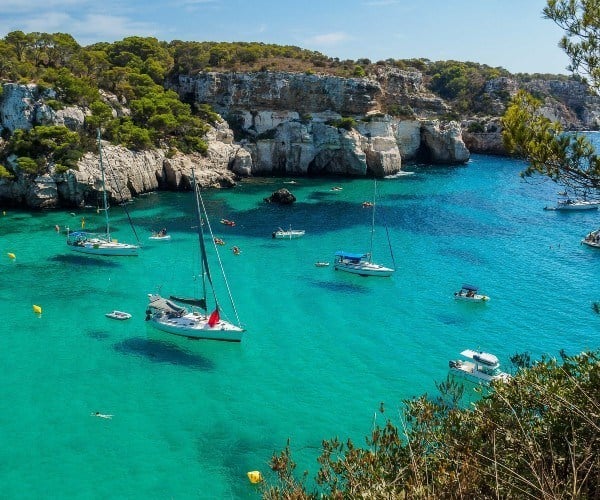 Culture seekers have the whole of Palma to explore, starting with the impressively grand Catedral-Basílica de Santa María de Mallorca before a leisurely stroll around the area uncovers an Arab bath, a fort now used as a palace, and alleyways concealing galleries and museums dedicated to local lore. The Serra de Tramuntana is a mountain range running along the northwest of the island and has UNESCO World Heritage status due to its gorgeous beaches lapped by sapphire waters and picturesque scenery matched by charming villages – perfect for nature lovers after more than sandy shores.
Ciutadella de Menorca is a hub for culture, shopping and cuisine along with some pampering in the spas. The entire island of Menorca is designated a UNESCO Biosphere Reserve: Explore at your leisure and discover endemic species and human habitats created in harmony with nature.
Visitors to the Balearic Islands should consider spending a day or two in Barcelona to take in the world-class museums and incredible examples of Modernisme architecture, such as the famous La Sagrada Familia. Fit in some boutique shopping and one of the sensational Michelin star restaurants for a rewarding start or end to your holiday.
Malta is the perfect destination for those looking to spend time in nature while absorbing the rich history and culture of the region: Hike along coastal trails and stroll through the City of Valletta, discovering The Grand Master's Palace and St. John's Co-Cathedral within this remarkable UNESCO World Heritage Site.
Britons not wanting to stray far from home should consider the Madeira Archipelago off the coast of Portugal: Warm weather, beautiful beaches and a choice selection of national parks and attractions set a laid-back pace to decompress from everyday routine.
The Caribbean
Anguilla has been discerning in its developments and in doing so has kept the island's laid-back charm while ensuring visitors have plenty of entertainment options and luxuries. Life, however, is focused on unwinding in paradise and living in the moment. If you ever crave more excitement, the shopping and dining haven at St. Maarten and the social hub of St. Barth's are no more than a short cruise away.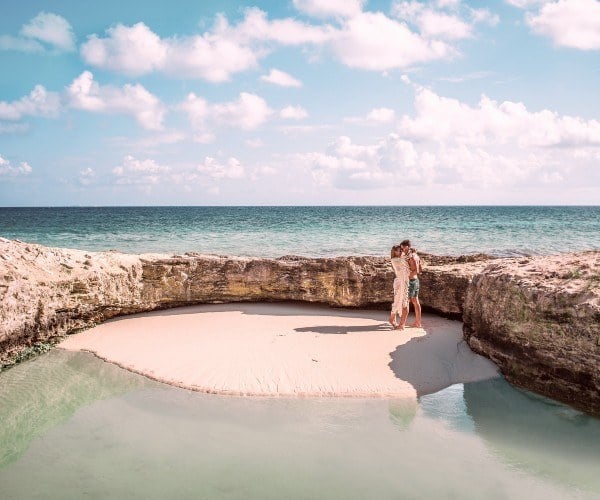 Antigua and Barbuda are highly favoured amongst lovers of the outdoors: The thriving reefs are teeming with life to mesmerise Scuba divers and snorkellers, and along the coast, there are hundreds of white sand beaches for meals at sunset and revelries long into the night.
A week amongst the British Virgin Islands is always well-spent: The Baths on Virgin Gorda are surreal and stunning, and if your group doesn't tire from the landmarks and swimming spots, then there's always the option to dance the night away at the bars on Jost Van Dyke.
Other British Overseas Territories
Much like the Bahamas, the pink sand beaches and clear turquoise waters surrounding Bermuda make the perfect backdrop for weddings, honeymoons or a memorable family holiday. There are over 300 wrecks for Scuba divers to take in, and snorkellers have choice sites such as Tobacco Bay and Church Bay to admire the underwater inhabitants. Relax and dry off in the sunshine and warm breeze on warm sands, or put on your hiking boots and explore the island trails. Once you've worked up your thirst and appetite, the rum cakes and refreshments at the Royal Naval Dockyard will be all the more satisfying, and the museums, galleries and boutique shops will engage you through the afternoon hours.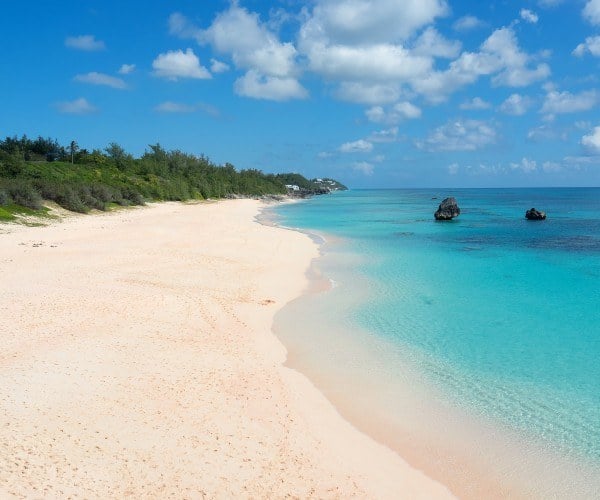 When you want to be as far from the office as possible, it's hard to beat the Pitcairn Islands in the middle of the South Pacific. The no-take Pitcairn Marine Reserve covers 324,000 mi2 (834,000 km2) and the pristine coral reefs within are teeming with fish of all shapes and sizes. Whales are sighted annually off these shores, starting in March and carrying on until October, with May being the peak time to spot these majestic giants.
Above water, Henderson is a haven for endemic flora and fauna, earning its status as a UNESCO World Heritage Site. This is the only island group in the world that has International Dark Sky Sanctuary status, where the stars shine crystal clear without any light pollution to dim their beauty.
Many of these destinations are remote island idylls where booking accommodation ahead of time is essential. Destinations such as Malta might have special rates to encourage visitors back to their shores, and another option is a luxury yacht charter where the crew will take care of all meals, refreshments and transport while you relax on the sunbeds, socialise in the salon or spend an extra hour in bed. Turn your Summer holiday plans in 2021 from dreams into reality safely and with minimal inconvenience in these times with these exceptional green list destinations.
*Please, ensure to check the latest and up to date list of the UK green list countries here: https://www.gov.uk/guidance/red-amber-and-green-list-rules-for-entering-england
Trina Howes is a Director of CharterWorld America. CharterWorld is a luxury private yacht charter company that creates outstanding vacations with excellent yachts at amazing prices – worldwide.
If you would like to be a guest blogger on A Luxury Travel Blog in order to raise your profile, please contact us.