Get ready for an exotic blend of tropical Caribbean beauty, fascinating Mayan culture and a warm Creole welcome when travelling to Belize. South of Mexico and bordering Guatemala, this charming nation located on the east of Central America is often dubbed the 'adventure coast' for yachting. Indeed this moniker also encompasses the abundance of underwater treasures found within the extensive marine protected zones throughout Belize. Inland to the west discover dense jungles secreting precious clusters of  Mayan ruins, while to the east the stunning Caribbean shoreline is dotted with hundreds of sea-level islands, teeming with marine life. Only ten percent of the 400+ cayes off Belize are inhabited, meaning that discovery by yacht enables you to live out a new desert island fantasy every day! Whether you are a history buff, beach-lover or an intrepid explorer, Belize delivers an out-of-this-world experience to enjoy the vacation of a lifetime.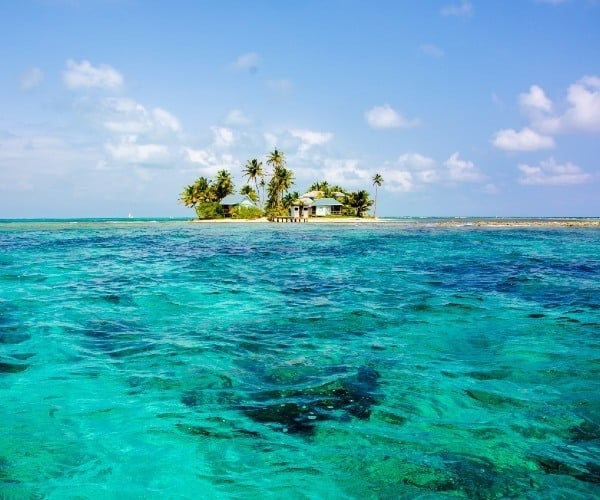 Crowned by the 350 nm long Mesoamerican Reef, the world's second longest continuous barrier reef, it is no wonder that fabulous snorkelling amongst 50 different species of coral and countless tropical fish is found here. Described by Charles Darwin in 1842 as the most remarkable reef in the West Indies, it is easy to see why this UNESCO World Heritage Site is so well loved. Stretching from the Yucatan Peninsula in Mexico down the Belizean coast, it is one of the major living reef ecosystems in the world, flourishing with healthy hard and soft corals where endangered whale sharks and Manatees frequently visit. In the deeper offshore waters you can find schools of yellowtail, mangrove and mutton snappers, kingfish and blue marlin that thrive here. Thanks to this extensive reef system miles of calm, protected cruising grounds ensue, blessed with mild easterly trade winds that are ideal for watersports such as windsurfing, kite surfing and dinghy sailing. A charter itinerary in Belize with short passages, miles of pretty islets and palm-fringed beaches provides a taste of just some of the wonders found in this sensational destination.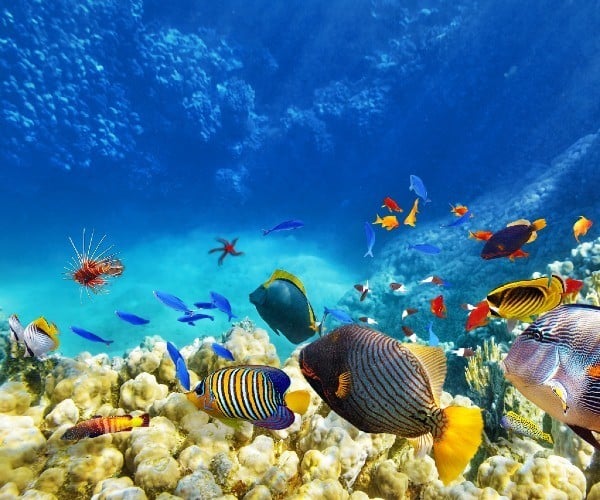 Explore South Water Caye, named by fishermen after the freshwater wells found on the island. Part of Belize's Marine Reserve, this idyllic coral escape only covers 15 acres and is situated on the north side of the narrow South Water Pass. Enjoy some of the best snorkelling and scuba diving on the east side where the reef drop-off is close to the beach. Geared for those seeking solace over crowds, this caye is ideal to disconnect from the outside world and indulge in outdoor activities. Launch the watersports toys from your charter yacht and enjoy kayaking, paddleboarding and fishing at leisure in the warm waters.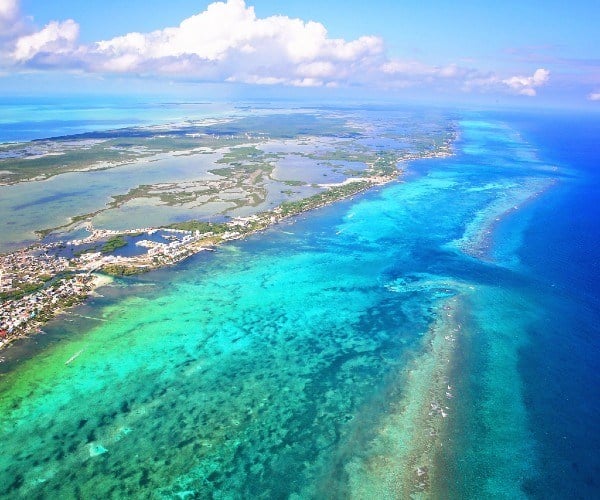 Often referred to as "isla bonita" Ambergris Caye is the largest and most popular of the island group, with bustling San Pedro as its sole town. For centuries this caye was a hub for the regions' maritime trade for fish, coconuts and chicle, but today the isle is renowned for scuba diving, sensational beaches and booming ecotourism. Twenty-five miles long, it is separated from the tip of Mexico's Yucatan Peninsula by just a small channel, dug by the early Mayan inhabitants. Many historical artefacts have been found across this caye, with the fascinating ruin site of Marco Gonzalez dating around 200 BC once thought to have been a prosperous Mayan town and trading centre. Exuding a relaxed vibe, there is also plenty to do with adventurous diving, superb restaurants, bird watching and luxury spa treatments on the agenda. The diverse mix of cultures, languages and ethnic groups together with the many festivals and events celebrated in San Pedro create a truly inviting atmosphere on this lively caye.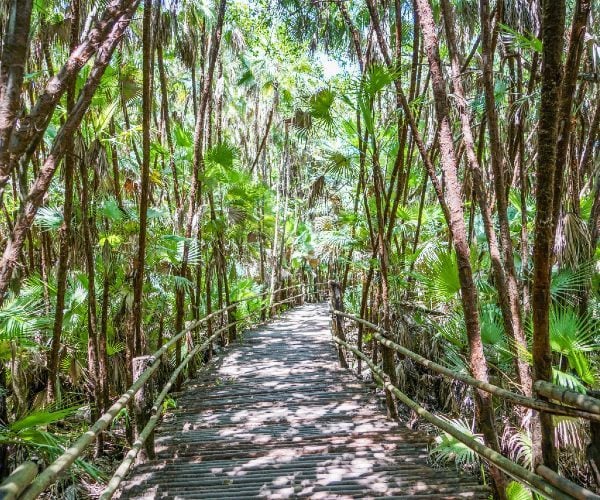 Half Moon Caye is a historical national park and yachting haven, located at the southwest corner of Lighthouse Reef Atoll and renowned for exceptional diving. Offering explorers the chance for an epic wall dive achieving tremendous depths, the  crystal clear waters offer superb visibility to watch hordes of protected marine life, such as loggerhead turtles, rays, barracuda and eels swimming amidst the spectacular coral growth. Crescent-shaped, the caye is divided into two ecosystems, on the western side dense vegetation thrives on the rich soil, while to the east the coconut palms flourish. The beaches are paradise found, with soft white sand proving a big draw and visiting turtles come here to nest in safety. The forest provides sanctuary for flora and fauna, notably it is an area for the viable breeding of the Red-Footed Booby, while the hike to the observation tower for birdwatching is well worth the trip. Look out for the endemic Island Leaf-Toed Gecko on your way.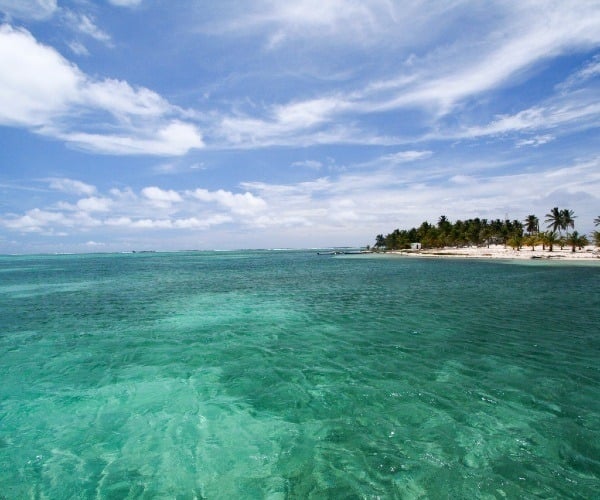 Acclaimed for spectacular diving and attracting scuba aficionados worldwide, Lighthouse Reef Atoll is famous for the Great Blue Hole. Originally a cave whose roof collapsed thousands of years ago and filled with water; the Blue Hole is a perfectly formed 300m diameter circle that plunges vertically to an unimaginable depth of 126m. At 15m divers see the water shimmer as they pass the invisible halocline dividing the salt and freshwater, then 40m down are underwater stalactites, the largest ever discovered. Southern stingrays and eagle rays travel in squadron style formations with divers often getting up close and personal with wing-tipped manta rays in full flight. Experienced adventurers can go to 40m, while others can enjoy a comfortable 18m dive. Nearby at Long Caye is The Aquarium, a cobalt blue abyss that plumets downwards and offers some of Belize's most high energy diving.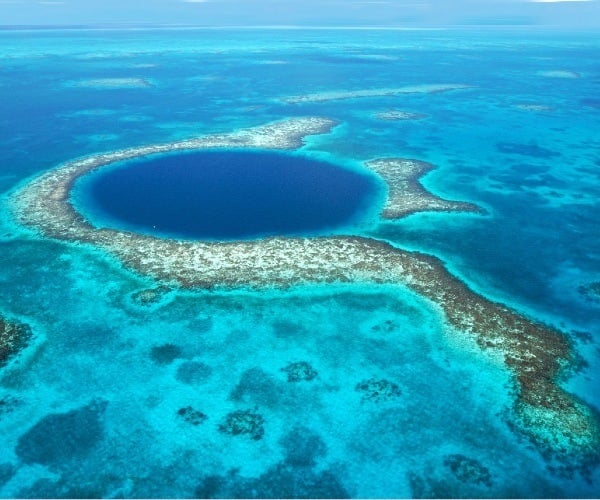 Located northeast of beautiful Lark Caye that boasts a natural pool and powdery beaches, some of the best fishing is found at Whipray Caye. Ashore a popular eco-lodge offers visitors the option for relaxation in hammocks with far reaching views after a day of fly-fishing on the saltwater flats. Covering only three acres, this palm-strewn isle is just 11 miles from the mainland and attracts those looking to enjoy some serious fishing opportunities. Expert anglers can enjoy time out with the yachts' deck crew on the tender catching snapper, tarpon, bonefish and grouper, ready for your dedicated chef to create mouth-watering dishes. No wonder Whipray is known as "paradise surrounded by fish"!
Peaceful, relaxed and with no traffic except cyclists or golf carts riding the tracks, Caye Caulker exudes unique island-time atmosphere. Here the azure waters of the marine reserve are on your doorstep, making this an idyllic stop by yacht to soak up the easy-going vibe. With a reef rich in sea life, including colourful sponges, angel fish, Christmas tree worms and yellow gorgonians, there is also a turtle-grass lagoon adjacent to the Caye Caulker Forest Reserve. Enjoy a locally guided snorkel or dive tour where you can also look out for manatees and turtles.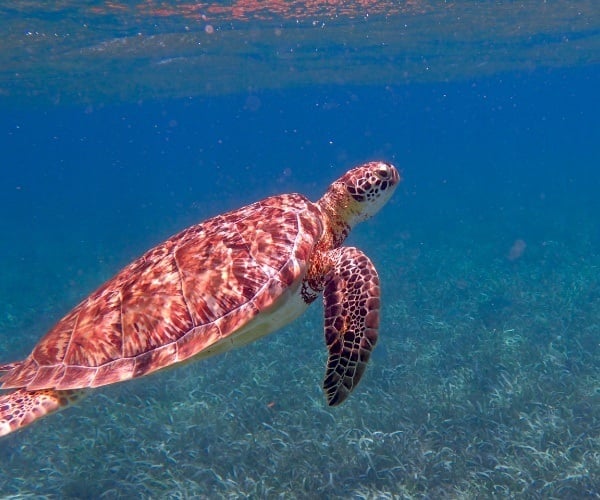 Surrounded by deep oceanic waters and perfect for leisurely cruising, Turneffe Atoll is a chain of small cayes, declared a national marine reserve in 2012. This largest and most biologically diverse coral atoll in Belize forms a network of flats, creeks and lagoons, dotted with more than 150 mangrove islands plus higher cayes strewn with savanna and forest. An exceptional saltwater destination for flyfishing, specifically for tarpon and bonefish, there is also an array of other species to discover such as crocodiles, lobster and conch. Wall diving and bird watching are also popular activities at Turneffe, where several luxurious resorts offer beautiful white-sand beaches overlooking the pristine reef system. It has recently been claimed that Neverland, featured in Peter Pan, was located on the Turneffe Atoll – but just where the fountain of youth is positioned is yet to be decided!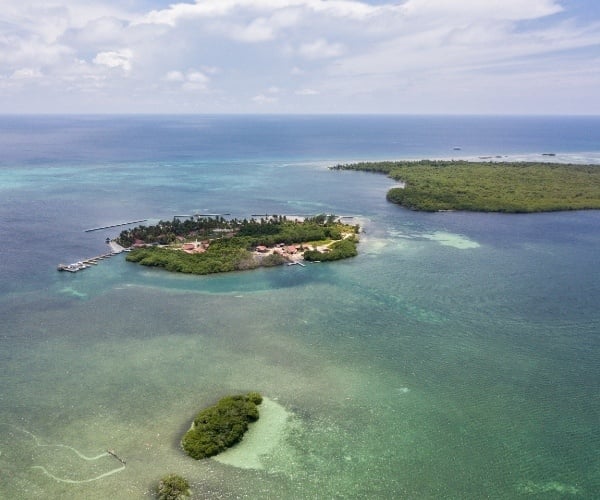 Enjoy the adventurous lifestyle, fabulous beaches and friendly locals whilst cruising around this tropical yachting destination. Take note of the sign often displayed "no shirt, no shoes …. no problem" – this is island time, Belize style.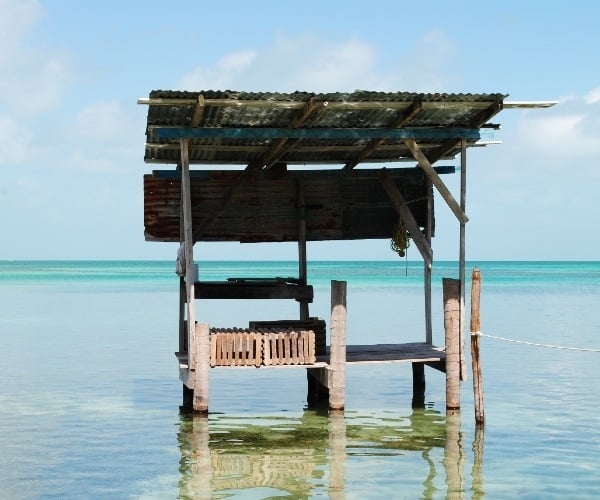 Nicholas Dean is Managing Partner of Ocean Independence. Ocean Independence is a global leader in luxury yachting, providing a bespoke experience across yacht charter, sales and management.
If you would like to be a guest blogger on A Luxury Travel Blog in order to raise your profile, please contact us.