Dreaming of getting away from it all, fleeing south for the winter and taking your clubs with you? As we slowly return to something approaching normal, keep in mind that South America offers more than 700 golf courses and plenty of top-quality experiences for those who need a break from the isolation, cold and snow.
Just contact your tour operator, pick your next south-of-the-border golfing vacation and grab your clubs, though you might want to brush up on your high-school Spanish (or Portuguese, if you're considering a trip to Brazil).
The point is that South America has some world-class courses, and here we're featuring just a small sample of some of the best.
Chile: Patagonia Virgin
Comically thin and excessively long, Chile stretches from the belly button of South America down to its big toe. Spanning over 2,600 miles (4,200 km), the country extends from the driest desert on earth to vast arctic glacial fields at the "End of the World." In between, you'll discover diverse landscapes unfurling across Chile's northern deserts of desolate moonscapes, parched dunes and pink flamingo-filled lagoons.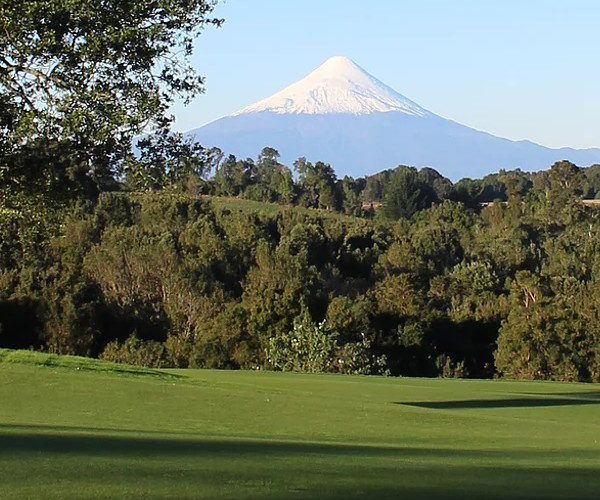 For energetic travelers, there are major ski resorts in the Andes, surfing centers along the Pacific coast, but also some 70 golf courses sprinkled up and down the entire length of the country. The lion's share of these courses is centered around Aconcagua and Santiago.
While golf in Chile dates back to the 1930s, when the country's first golf association was formed, a new face of Chilean golf has emerged, represented by the Patagonia Virgin club in many ways. For starters, this brand-new course is Jack Nicklaus's first design in Chile. While the neighboring forest brings plenty of trees into, about half of the holes have an open, links feel, with giant, funky-shaped bunkers and impeccable turf making this a stand-out golf course in the country.
Patagonia Virgin also offers a new face of Chilean golf through its location. Unlike the typical Chilean country's golf courses that are tight parkland venues situated around the Chilean capital, Patagonia Virgin is situated in the spectacular Lakes District of Chile, making it the southernmost course in the country. Resting 450 feet above the nation's second-largest lake, the course provides stunning views of the water and a rainforest, as well as six imposing volcanoes – all of which make Patagonia Virgin a destination in itself.
Argentina: Llao Llao Golf-Spa Resort
The word is out. Argentina possesses an astounding variety of hues, aromas, styles, traditions, architecture and geography that has made it one of the most popular destinations in South America. Just as the distance from its arid northern border to its southern Antarctic region spans almost 2,300 miles, the range of experiences you'll discover here is no less far-flung and grand. Among these experiences are the nearly 300 golf courses that were built after the British introduced golf to the country in the late 1800s.
After a stay in cosmopolitan Buenos Aires, you'll be ready to find one of these courses by heading out to the country's spectacular Patagonia region. There, the star of the show is expansive Nahuel Huapi National Park, where you'll discover the Llao Llao golf resort nestled at the foot of snowcapped mountains and crystalline Patagonian water on three sides.
The golf-spa resort's course consists of 18 absolutely unique holes. Offering 360º of stunning views while you play, you'll find yourself amid the spectacular scenery of mountains, eternal snows and crystal water lakes. The course creates a charming contrast with the depths of the surrounding centennial woods, inviting you to enjoy an unforgettable golf experience.
At Llao Llao, there's also a Pro Shop, where first-rate clubs are rented, tournaments organized and individual or group classes given by renowned professionals. In addition, there is a driving range, two putting greens, and the chance for players to try a fascinating new sport: "Golf Cross."
Colombia: Bogota's El Rincon Country Club
A country that was once known for cocaine, kidnappings and cartels, Colombia is on a mission to revamp its negative reputation. The old Hollywood images of narco-cartel godfathers dressed in camo fatigues and bandoliers are giving way to the "magical realism" of a country that's ideal for learning salsa, swimming with dolphins and …playing golf.
One of Colombia's most prestigious clubs dates back to 1957, when a group of young Colombians with heady golfing dreams acquired a modest plot of land just the north of the capital city of Bogota. Here, they laid out an elementary 9-hole course. Within just six years, however, they acquired more land and hired the famed English–American golf course architect Robert Trent Jones to fulfill their golfing ambitions by designing a world-class 18-hole layout.
Named El Rincon (meaning "The Corner" in Spanish), the course is bounded on one side by the Bogota River. Meanwhile, its tree-lined fairways unfold over a gently undulating landscape in two returning loops, each of which featuring several small water hazards, as a small lake completely separates the teeing ground from the putting green.
What's more, thanks to being located at an 8,600-foot tropical altitude, El Rincon enjoys one of the best year-round climates in the world for golf.
Ecuador: Quito Tennis and Golf Club
Here in the pint-sized nation of Ecuador, you can find the most startling contrasts of scenery and everything an adventurous visitor could wish for. The country is packed with astonishing biodiversity, stunning colonial architecture, Kichwa villages, the legendary Galapagos Islands, Amazonian rainforest, and bustling markets in the breathtaking heights of the Andes.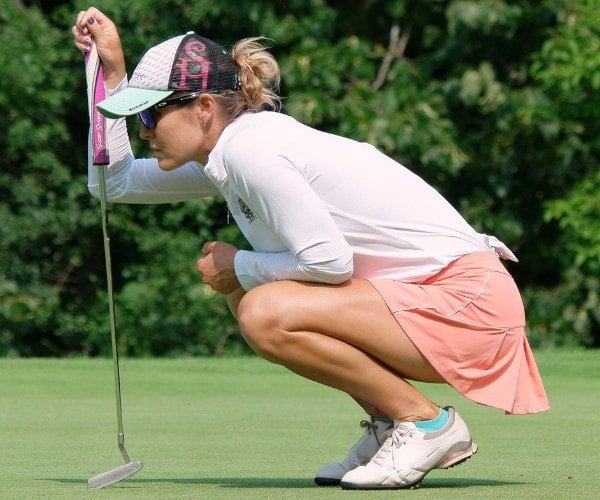 Given Ecuador's location, golfers can play golf at a very high level – literally! Imagine teeing off at an altitude almost two miles above sea level.
The city of Quito, which is one of the highest capitals in the world, is here where four of the eight Ecuadorian golf courses are located, with the "Quito Tenis y Golf Club" recognized as the premier golfing venue in the country.
Having been established in 1947, the Quito club boasts a modern clubhouse and a challenging 18-hole course laid out in very pleasant but rather undulating parkland to the north of the city. Its lush fairways, true greens and many trees — including olive and eucalyptus — are crossed by small rivers and streams in front of you while the majestically snow-capped peaks of the Andes Mountains serve as your backdrop.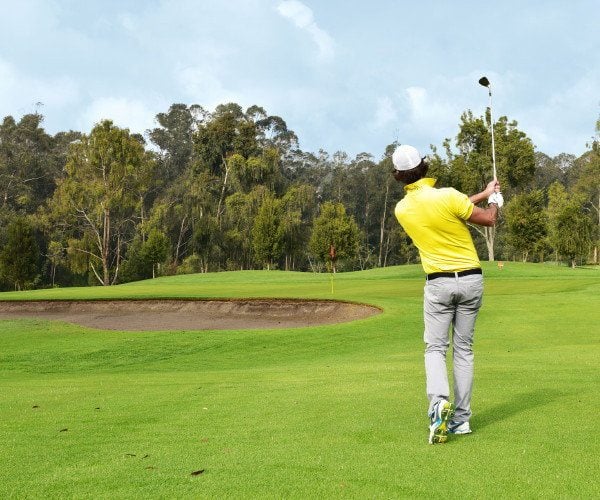 Quito is certainly a course well worth playing if you have included Ecuador on your golfing itinerary. And remember, if you're ever fortunate enough to tee it up here, the rarified altitude at more than 9,000 feet above sea level will allow the ball to fly further than you can imagine! Your mind may not immediately go to Ecuador when thinking about great golf, but that shouldn't be the case given the quality of Quito.
Brazil: Terravista
A fantasy for most travelers, Brazil is the dream destination where you push back in your beach chair, sip a cold fruity "caipirinha," and watch the girl from Ipanema pass by. A country of such mythical proportions, Brazil captivates us with its natural beauty, its outgoing people, and its intoxicating mix of European, African and indigenous influences.
Unusually blessed, Brazil enjoys more than 5,000 miles of coastline – much of it bursting with cafes and partygoers, through long stretches remain idyllically bare. Soccer is the No.1 sport in Brazil but there are around 100 golf courses sprinkled throughout the country, and in or around virtually every major city – with some of them are simply stunning.
Terravista is by far the country's most important and respected golf course in the country. Though situated in a remote location in the northern state of Bahia, the club's spectacular clifftop setting make the out-of-the-way journey well worth the trouble. Designed by American architect Dan Blankenship — now Brazil's most prolific golf course architect— Terravista compares favorably to Pebble Beach. The 18 hole and 7,200-yard course offer five different tees that will challenge all kinds of golfers. Indeed, the service and nature, its design and the marvelous ocean view make golf hearts jump!
In short, whether you're flying south for the winter or just a short trip, South America offers some of the best golf on the planet. So pack your bags, grab your passport, and check out these or other amazing courses of the southern continent.
Alfonso Tandazo is President and CEO at Surtrek Tour Operator. Surtrek Tour Operator is a well-established firm, specializing in custom-designed luxury tours in Ecuador, the Galapagos and throughout the rest of South America.
If you would like to be a guest blogger on A Luxury Travel Blog in order to raise your profile, please contact us.