A family safari holiday in Africa creates so many opportunities for children to benefit from unique educational, cultural, and developmental experiences. And, if you want your children to build a strong love and appreciation for wildlife and nature, then immersing them in the bush is one of the best ways to achieve this. As parents, you get to experience the trip through your children's eyes too, with heightened curiosity and excitement. Not only do you get to see these amazing new things, but you also get away from the hustle of civilisation, and the routine and responsibility of home. For a week or more, you won't need to run errands or do all those other thousand things you have to deal with on a daily basis back home.
While travelling with kids definitely doesn't have to be a nightmare, you might be feeling a little intimidated if you haven't taken a trip together in ages. With these tips on hand, you might feel more prepared to plan your next (or first) family safari holiday in Africa soon!
Choose exclusive-use accommodation
Perhaps the most important part of ensuring your family safari in Africa is a success is choosing accommodation is 100% child-friendly. It will be your family's refuge from the demands of travel. It needs to have all the creature comforts, privacy, and safety of home so that you can all rest and relax. Depending on the size, an exclusive-use house or villa can be perfect for just one family or for a larger group with close friends and family.
Spacious accommodation allows all members of the family to spread out within a safe environment. Large living and dining rooms, an outdoor entertainment area, and en-suite bedrooms are what make all the difference, particularly when travelling in a larger group. A swimming pool is a huge plus for kids and a great way for them (and you!) to let off steam when you're back from a game drive. And nothing beats a dip to cool off at midday.
A private villa often comes with a dedicated team of staff, which may include your own valet, chef, and guide. Through personalised and discrete hospitality, they will ensure your stay is as carefree as any unforgettable family holiday should be. Remember, due to the safety considerations involved in staying in an area with wild animals, many safari camps will not take children younger than a certain age. Some camps may also have age limits on game drives, bush walks, and other safari activities.
Slow down the pace
One of the best lessons that being in nature teaches us is to slow down. By letting nature set the pace, you will see the bigger animals and the smaller creatures. This is particularly so while on a guided walk, where you will get to experience the fascinating intricacies of the bush up-close. And, while those conspicuous game animals generally draw the crowds on safari, children can become captivated by those parts of the wild that us adults so often miss.
Taking this cue from nature, it is important to slow down in all ways during your safari in Africa. You can only enjoy the stillness of the wilderness if you lean into some downtime together. As you head into each new day on safari in Africa, it is worth remembering that trying to cram in too many activities can often make the whole family miserable. Spending time together quietly relaxing is just as important as the more adventurous parts of a safari.
There is generally no set itinerary while on safari, so you get to map out each day doing as much or as little as you wish. A short nap is a great way for both you and the kids to wind down after all the excitement of the morning game drive. Enjoy a lazy lunch by the pool, whiling away the rest of the afternoon reading, playing board games, and just chatting. It is often those quiet moments that will remain as fond memories in everyone's minds long after the trip ends.
Make time for you
Even though you're on a family safari, the magic and romance of the African bush doesn't need to be forgotten or ignored. The grown-ups also need time – without the kids – to relax together. Because if you are feeling stressed and tired, this will likely rub off on them and make the whole family feel out of sorts. So, make time to stroll through the camp grounds, sip sundowners while taking in a spectacular African sunset, and indulge in a pampering massage. If you want to stay a little closer to the kids, take time out for yourself and soak in a bubble bath with a glass of wine and a good book.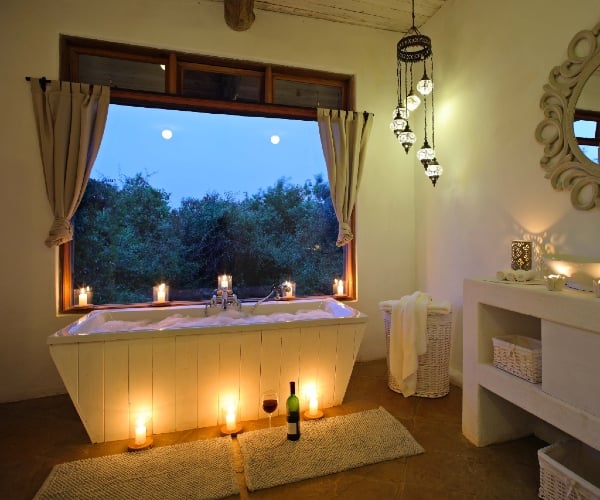 Safari camps that are geared towards families will keep your children entertained and engaged through a range of different activities. This would be over and above the traditional safari experiences, like game drives and bush walks. In Kenya, for instance, your children could be kept busy learning how to throw a spear, shoot a bow and arrow, or start a fire with just a rock.
Ultimately, to experience a beautiful wilderness destination in Africa as a family, will create many  memories for you all to cherish for years to come.
Calvin Cottar is Director and Owner at Cottar's 1920s Safaris. Cottar's 1920s Safaris is an award-winning luxury 1920s safari camp and private bush villa located in the famous 'seventh' natural wonder of the world, the Maasai Mara in Kenya, and owned and managed by the oldest established and continuing safari family in Africa.
If you would like to be a guest blogger on A Luxury Travel Blog in order to raise your profile, please contact us.